MENA sits comfortably with Martin-Baker
Ejection seat designer and manufacture, Martin-Baker, has recently been busy visiting various customers across the MENA region qualifying the new US18E ejection seat for the export versions of the Lockheed Martin F-16.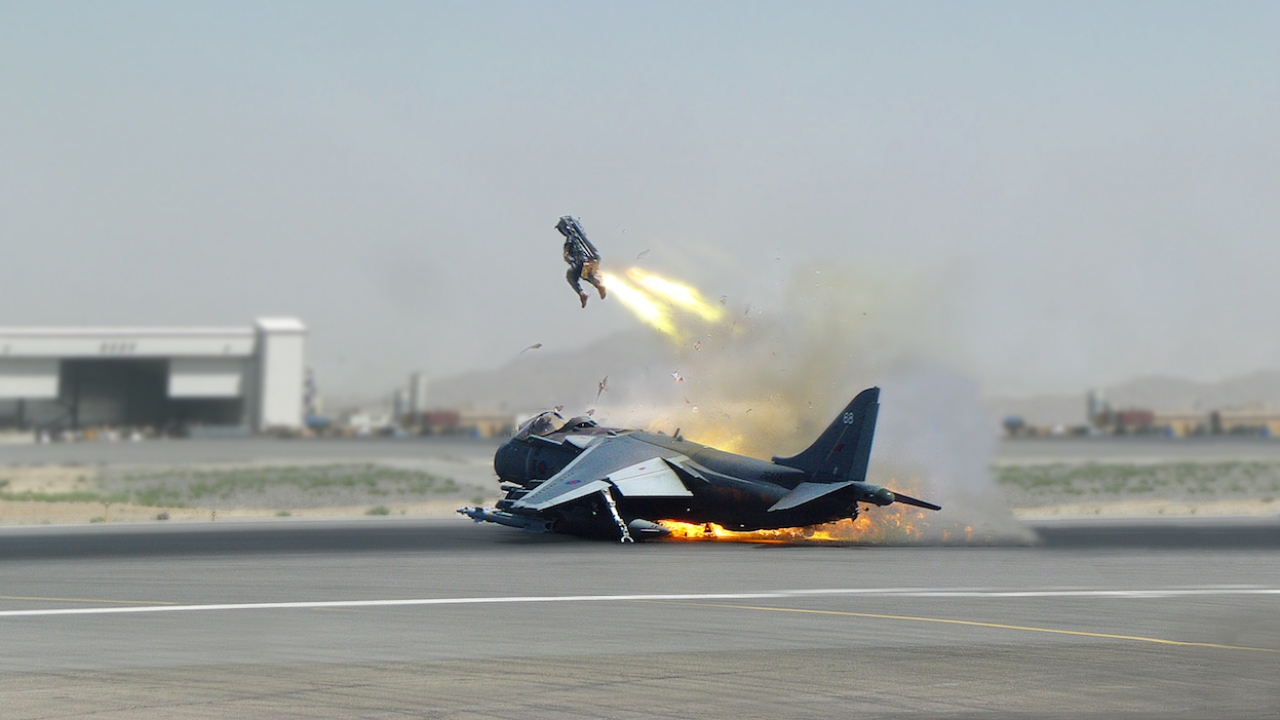 "The US18E is baseline for the new production Lockheed Martin F-16 Block 70/72 aircraft that will be purchased by the Royal Moroccan Air Force and the Royal Jordanian Air Force," explained Steve Roberts​​, head of business development.
"With large fleets of F-16s in service across the MENA region, an important opportunity exists to retrofit the legacy ejection seat fitted to older F-16 aircraft with the US18E."
The US18E is based on the US16E installed in the Lockheed Martin F-35 aircraft. There are some 939 in service and, so far, three lives have been saved.
"The new seat enables safe ejection for aircrew equipped with a helmet-mounted display across the size and speed range," explained Roberts.
"Lots of helmets can cause injury during ejection but the new system allows safer ejection through the latest airbag technology making the load easier on the head and neck. The modular seat design also reduces the maintenance hours associated with canopy removals."
The British company has a strong presence in the Middle East and currently boasts 1,639 of its seats in service in the region in countries including Egypt, Bahrain, Kuwait, Qatar, Iraq, and the UAE.
"MENA is an important region for Martin-Baker due to large fleets of military aircraft fitted with our seats," said Roberts. "Rafale (F16F), Typhoon (16A), Hawk (10LH), Mirage 2000-5 (F10QA), PC-21 (CH16C) are just some examples. For this, reason we will also be exhibiting at the International Defence Exhibition and Conference (IDEX) in Abu Dhabi next year."
During IDEX, in February, the company will also be displaying its latest ejection seat, the KR18A – the first seat in the Mk18 range.
"It is currently installed in the Korean Aerospace Industries KF-21 Boromae fifth-generation fighter," said Roberts. "The Mk18 range offers three important advantages over legacy seats; an extended boarding range - which is gender neutral; safe ejection for aircrew wearing helmet-mounted displays; and modular design that enables savings through the reduced need for canopy removals."
Stay up to date
Subscribe to the free Times Aerospace newsletter and receive the latest content every week. We'll never share your email address.