Kuwait orders King Air 350 spyplanes
The US State Department has approved a possible foreign military sale (FMS) for four Beechcraft King Air 350ER intelligence, surveillance and reconnaissance (ISR) aircraft to Kuwait at an estimated cost of $259 million, writes Jon Lake.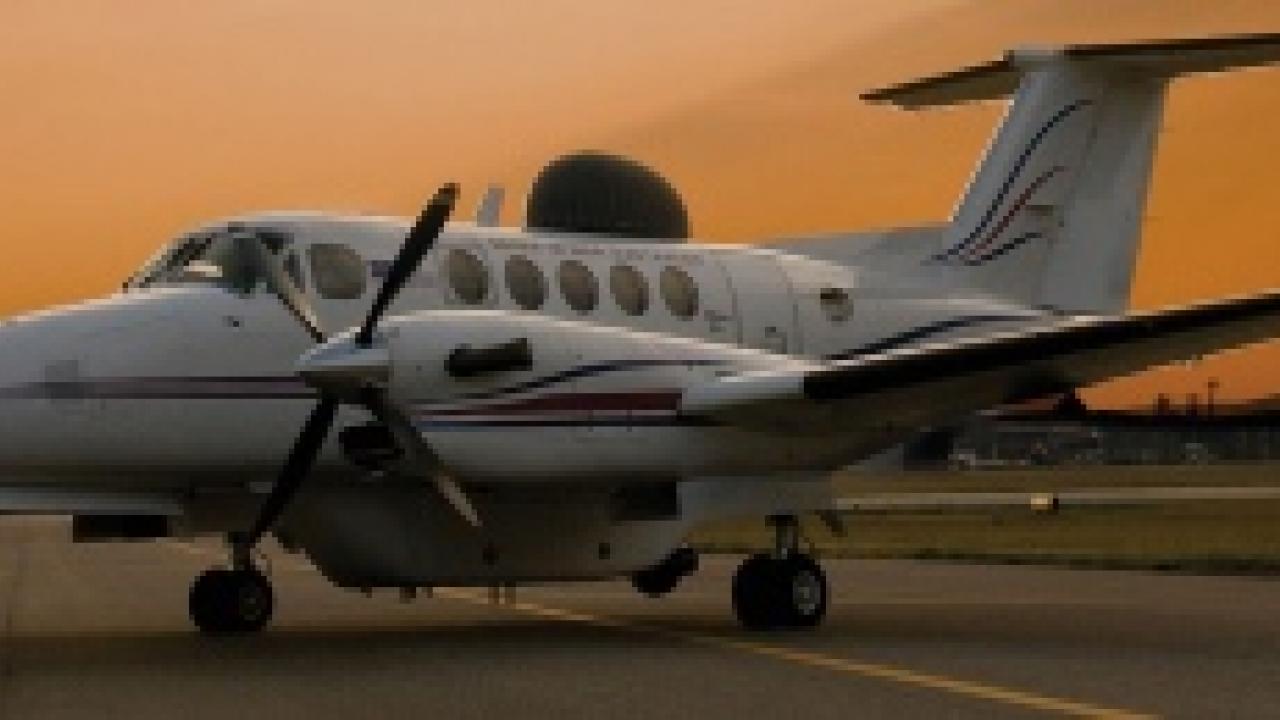 Textron Aviation's Beechcraft (formerly Raytheon) King Air 350, 350i and 350ER have become a popular basis for ISR and intelligence, surveillance, target acquisition, and reconnaissance (ISTAR) conversions.
These conversions range from aircraft with a single sensor – usually an electro optical/infrared (EO/IR) turret or a full-motion video (FMV) camera – to more sophisticated platforms with a range of sensors, encompassing communications intelligence (COMINT), electronic intelligence (ELINT) or electronic surveillance measure (ESM) capabilities, maritime or overland search or surveillance radars, sideways-looking airborne radars (SLARs), light detection and ranging (LIDAR) and even laser designators.
ISR/ISTAR King Airs have been produced by Beechcraft (and Raytheon), but also by Boeing, L-3, Raytheon UK's airborne solutions division, and by Sierra Nevada.
Once seen as a budget alternative to larger ISR aircraft, for smaller, more financially constrained operators, light ISR aircraft like the King Air have found a niche with larger, more prosperous air arms, complementing unmanned air vehicles (UAVs), and offering greater situational awareness on-scene.
The Kuwaiti King Airs will be based on the heavier-weight, longer-range model 350ER, with enhanced PT6A-67A engines. The aircraft will be equipped with both radar and EO/IR sensors, as well as comprehensive defensive aids.
One of the aircraft will be modified to allow it to undertake VIP or senior leadership transport, medical evacuation or command and control missions. This presumably means that on this aircraft, at least, ISR mission systems will be supplied in modular, roll-on/roll-off form.
The mission equipment specified for the aircraft includes a belly-mounted Selex Seaspray 7500E active electronically scanned array (AESA) radar, previously used on the US Customs and Border Protection (US CBP) King Air 350ER multi-role enforcement aircraft (MEA). The aircraft will also be fitted with an L3 WESCAM AN/AAQ-35 EO/IR turret – better known as the MX-15HDi.
The Kuwaiti King Airs will be fitted with secure communications, cryptographic, and precision navigation equipment, identification friend or foe (IFF) systems and will feature AN/AAR-47 missile warning systems (MWS) and AN/ALE-47 countermeasure dispenser systems.

Stay up to date
Subscribe to the free Times Aerospace newsletter and receive the latest content every week. We'll never share your email address.