Jordan targets $4.21bn F-16 deal
The US State Department recently gave approval for a possible foreign military sale (FMS) of 12 Block 70 F-16Cs and four two-seat Block 70 F-16D aircraft and related equipment to Jordan, at an estimated cost of $4.21 billion.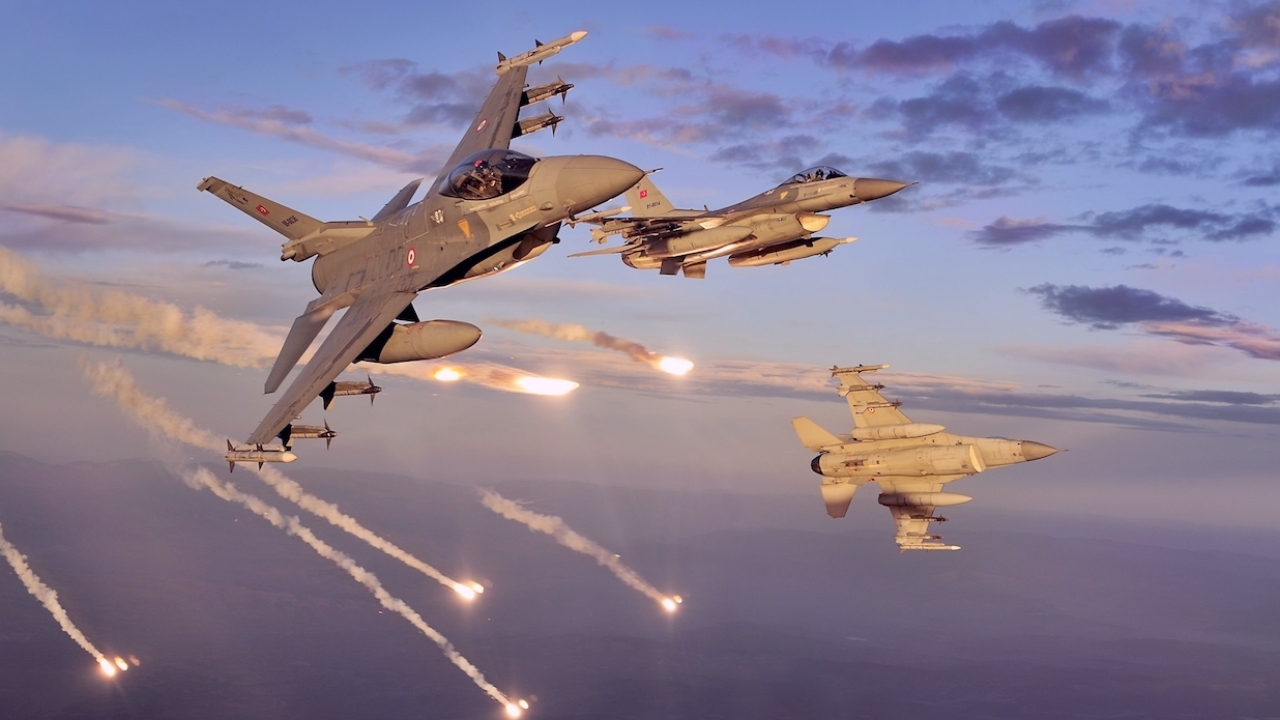 The Royal Jordanian Air Force (RJAF) currently fields 43 F-16As and 18 F-16B Fighting Falcons, the type forming the backbone of the country's fighter fleet.
The Block 70 F-16, with its active electronically scanned array (AESA) radar and upgraded avionics, would represent a significant improvement, and existing Jordanian aircraft could be brought to the same standard via the F-16V upgrade.
Meanwhile, Turkey is still facing some US political opposition to its request for 40 new-build Block 70 F-16s and 80 F-16V upgrade kits. Originally, Turkey had wanted to upgrade its fighter fleet with an order for more than 100 F-35As, but Washington put a stop to that purchase after Ankara took delivery of the Russian S-400 missile defence system.
F-16s form the mainstay of the Turkish Air Force but an upgrade is needed if the fleet is to remain viable, and more aircraft are wanted to bring the Turkish air force up to strength, pending the possible purchase of a fifth-generation fighter and pending the service entry of its own indigenous fighter, the TF-X.
The war in Ukraine has opened up an unexpected avenue that could allow Turkey to repair its relations with the US. There have been proposals that NATO members in eastern Europe with inventories of Soviet-supplied surface-to-air missile systems could transfer these to Ukraine in exchange for NATO accelerating an air defence modernisation programme based on modern western systems. Such weapons could include legacy S-125 and S-200 Vega surface-to-air systems in Poland, and S-125 and SA-8 systems in Romania.
It has been suggested that Turkey's S400 could be transferred to Ukraine, providing an extremely powerful, long-range anti-aircraft system, and removing what has been the main impediment to US weapons sales to Turkey.
Such a transfer would make relations with Moscow very difficult for Ankara, but the S400 could be sold back to the US or to another NATO country, which could then transfer the system to Ukraine, and does represent a possible way out of the F-35/F-16V stalemate.
Stay up to date
Subscribe to the free Times Aerospace newsletter and receive the latest content every week. We'll never share your email address.