Helo, good buy: Africa boosts fleets
Many air forces across Africa are in the process of strengthening their helicopter fleets.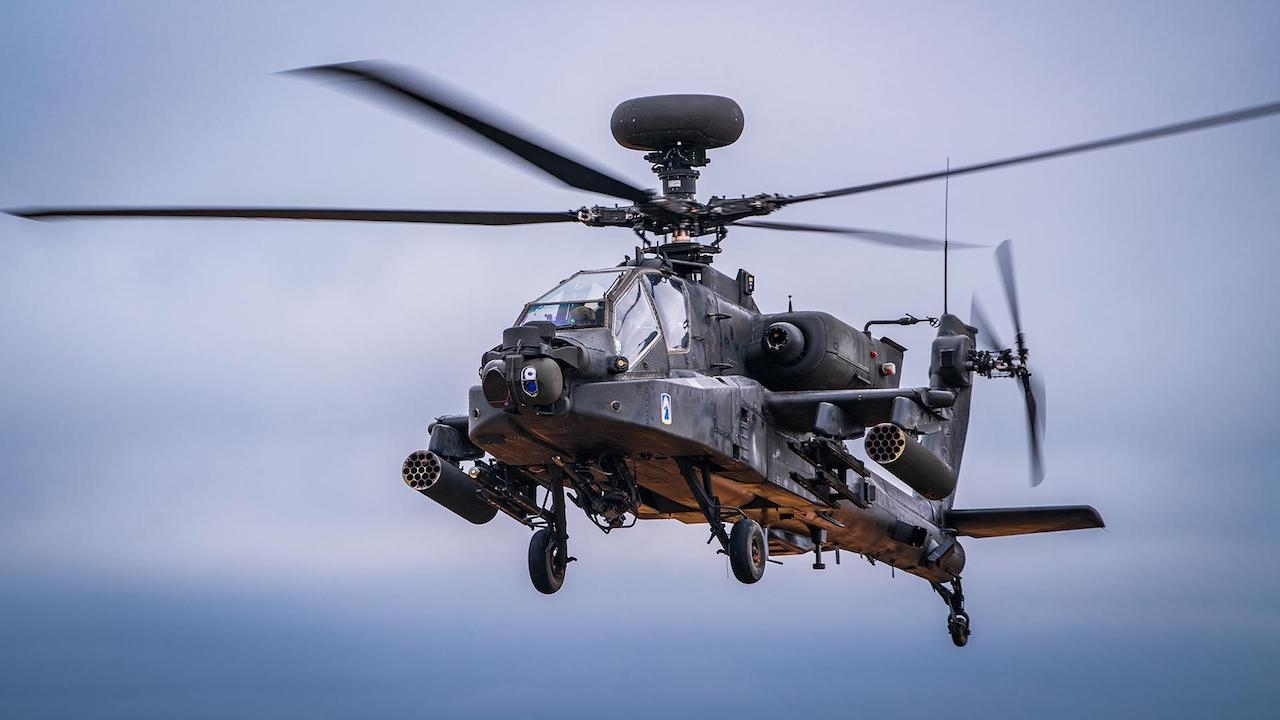 The US Department of Defense (DoD) has awarded Lockheed Martin a $102 million contract to modernise 25 of Egypt's Boeing AH-64D Apache Longbow attack helicopters to AH-64E Apache Guardian standard.
The upgrade announcement comes 19 months after the US Defense Security Cooperation Agency (DSCA) approved a larger foreign military sales (FMS) deal, worth an estimated $2.3 billion, to upgrade a total of 43 Egyptian Apache attack helicopters.
Thus, it appears a possibility that 18 of the aircraft may not be upgraded.
The Egyptian Air Force originally placed an order for 36 AH-64As in 1995, and these were delivered to the same standard as the US fleet, but with indigenously produced radios.
In September 2000, Boeing announced an order to remanufacture the 35 surviving Egyptian Apaches to AH-64D configuration, albeit without the type's Longbow radar, which was withheld by the US Government.
Egypt requested a further 12 Block II AH-64Ds with Longbow radar in 2009. Some 43 of the 47 D-models are understood to remain operational.
The US Department of State approved the sale of 10 new-build AH-64Es to Egypt in November 2018, at a reported cost of $1 billion, and the latest upgrade will, thus, bring all but 18 of the AH-64Ds up to a common standard.
Formerly known as the AH-64D Block III, the new Apache variant was redesignated as AH-64E Guardian in 2012. It introduces more powerful T700-GE-701D engines with upgraded transmission, new composite main rotor blades, improved digital connectivity, and an uprated landing gear.
The upgrades will take place at Boeing's facilities in Mesa, Arizona, and are scheduled to be completed by July 2024. They will include the installation of the Gen III target acquisition designation sight/pilot night vision sensor (TADS/PNVS) system with the Gen III day sensor assembly (DSA).
The DSCA said the upgraded Apaches would be used to counter "terrorist activities emanating from the Sinai Peninsula, which threaten Egyptian and Israeli security and undermine regional stability". It added that the deal would enhance interoperability between Egyptian, US, and allied forces.
Meanwhile, the Nigerian Air Force has been undergoing a major re-equipment programme aimed at improving counter-insurgency and close air support capabilities.
This has seen the introduction of the Embraer/Sierra Nevada A-29 Super Tucano, together with a greater emphasis on rotary-wing platforms.
Nigeria's existing attack helicopter force consists of about four armed Agusta AW109E Power helicopters, five Mi-17/171s and about a dozen Russian-built Mi-24/35 'Hinds'.
Nigerian 'Hind' purchases totalled about 31 aircraft, but attrition has been heavy, and some aircraft have been withdrawn from use, while others have been reactivated. The best estimate is that about a dozen are active with the 97th Special Operations Group at Lagos/Murtala Muhammed Air Base.
However, further deliveries may be prevented by the threat of the Countering America's Adversaries Through Sanctions Act (CAATSA), a US federal law that imposes economic sanctions on Russia, Iran, and North Korea.
To complement the aircraft now in service, the Nigerian Air Force is looking for about a dozen new attack helicopters, and is currently understood to be conducting negotiations with Airbus Helicopters, India's Hindustan Aeronautics Limited (HAL), and Turkey's TAI, as the status of a long-planned procurement of Bell AH-1Z attack helicopters remains uncertain.
In 2014, the US Obama administration blocked the sale of older second-hand Israeli Cobras to Nigeria, citing human rights concerns, and charging that Nigeria was not doing enough to avoid civilian casualties in its fight against Boko Haram. There were even suggestions that the sale was blocked in retaliation for Nigeria's passing of legislation criminalising same-sex relationships.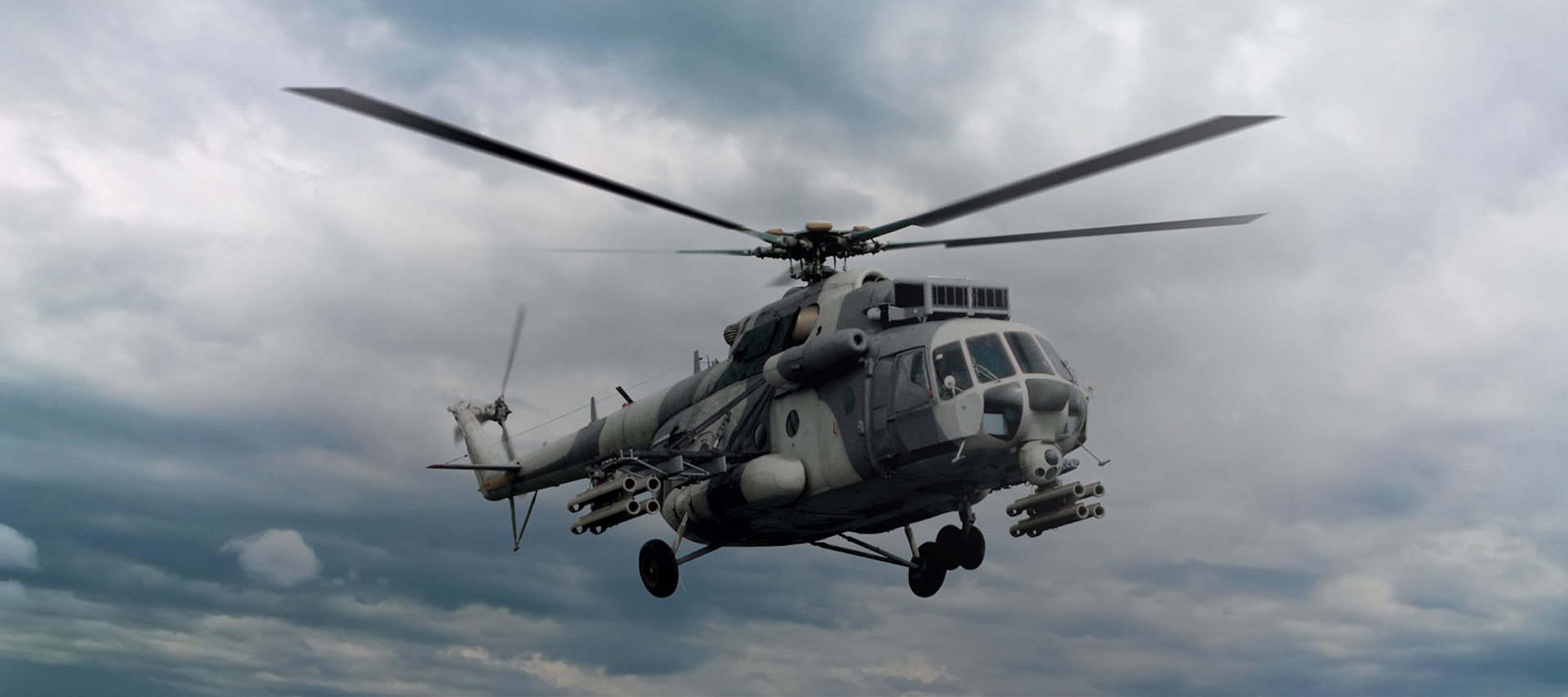 More recently, Nigeria's interest switched to new-build AH-1Zs. The US State Department informed Congress of an intended $875 million sale of 12 AH-1Zs to Nigeria in January 2021. This triggered opposition by some members of the US Senate foreign relations committee, citing accusations of human rights violations committed by President Muhammad Buhari's government.
Nigeria's intention to procure the AH-1Z was, however, reiterated during a visit to Abuja by the US Secretary of State, Antony Blinken, in November 2021, though it may be 'on hold' in the US.
This may explain the flurry of reported activity surrounding possible negotiations for the Turkish TAI T129 ATAK, the HAL light combat helicopter (LCH), and with Airbus Helicopters for an attack helicopter capability.
Meanwhile, availability and serviceability have been long-running problems for the National Air Force of Angola or FANA (Força Aérea Nacional de Angola), and recent reports suggest that almost a third of the country's combat helicopters are currently unserviceable.
In 2017, it was reported that the FANA was attempting to rebuild its shattered helicopter fleet by buying new and refurbished helicopters from Russia and Italy. However, it seems that serviceability remains a significant problem, and the FANA has reportedly sought solutions from a number of bidders, including the Russian arms export agency, Rosoboronexport, and South Africa's Paramount Group.
The backbone of the FANA helicopter arm is provided by some 66 Mil Mi-8/17/171 'Hip' support helicopters, augmented by about 15 Mil Mi-24/25/35 'Hind' attack helicopters.
The original 'Hips' and 'Hinds' were augmented by a batch of four (or eight, according to some sources) armed Mi-171Sh aircraft delivered to Angola by Russian Helicopters in 2015-2016, as well as a batch of refurbished Mi-24P attack helicopters.
The FANA also has about nine surviving Bell 212s, and 21 Alouette IIIs (some of them Romanian-built IAR 316s), and two more recently acquired AgustaWestland AW109E Powers (with four more on order) and four AgustaWestland AW139s.
The air force's SA342M Gazelles, SA 315B Lamas, SA-365M, AS-565AA, and AS-565UA Dauphins and Panthers have now almost certainly been permanently withdrawn from use.
Rosoboronexport is an obvious fit for providing upgrades and MRO services for Russian-built helicopters, but Paramount also has a very high level of experience and expertise. Historically the group upgraded Algerian Mi-24s to the advanced SuperHind configuration, and has years of experience supporting the 'Hip' and 'Hind'.
The company now offers Mil Mi-17 and Mi-24 composite main rotor and tail rotor blades as fully compatible replacements for the original metallic blades, and is promoting advanced upgrade configurations for both types.
Stay up to date
Subscribe to the free Times Aerospace newsletter and receive the latest content every week. We'll never share your email address.