First firing for heat-seeking air-to-air missile
Turkey's new Bozdoğan (Merlin) within visual range air-to-air missile (WVRAAM) has been live fired from a Turkish Air Force Block 40 F-16C.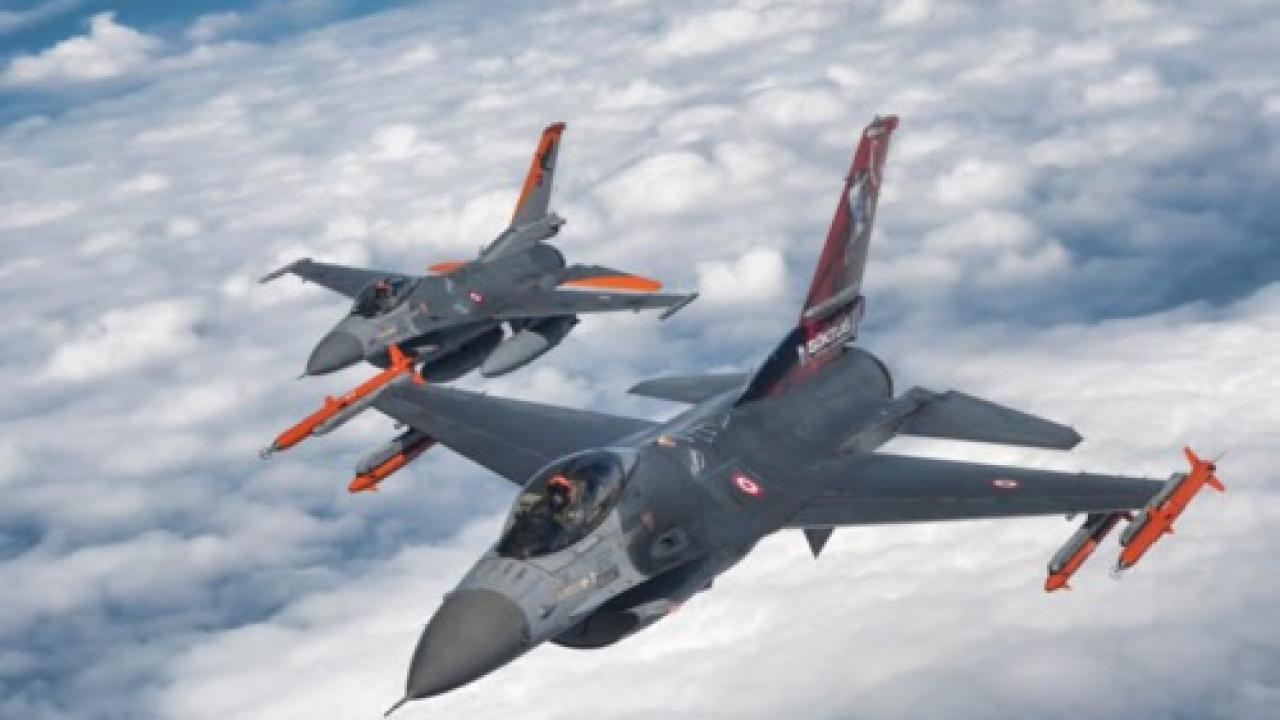 Homing in: The new Bozdoğan missile is a success. Picture: THK.
The launch aircraft was operated by 401 Test Filo Komutanlığı (TFK), a dedicated test and evaluation unit based at Eskisehir as part of 1nci AJÜ (the 1st Jet Base/Wing).
The Bozdoğan was one of two indigenous air-to-air missiles developed under the Göktuğ programme by TÜBİTAK-SAGE, alongside the Gökdoğan (Peregrine) beyond-visual-range active radar homing missile, which should provide Turkey with an improved alternative to the US AIM-120 AMRAAM missile.
The smaller Bozdoğan is a short-range infrared homing missile, broadly equivalent to the latest AIM-9X Sidewinder and similar in appearance and performance, with a reported ability to hit targets at ranges out to as far as 15 miles.
Weighing in at around 300lbs, and just under 11ft long, the Bozdoğan is fitted with a high-resolution dual-colour imaging infrared (IIR) seeker with all aspect and high off-boresight engagement capabilities, and enough discrimination to avoid being decoyed by countermeasures.
The high-thrust solid propellant rocket motor incorporates reduced smoke technology and thrust vectoring to provide the highest possible agility.
A datalink is likely to be added in the future, to provide a full lock-on after launch capability. This will allow the weapon to be used by stealthy aircraft that carry their weapons in internal bays.
The missile, which is free of international traffic in arms regulations (ITAR) will initially be integrated on Turkish F-16s, but will later also be used on the indigenously developed Turkish Aerospace Industries Hürjet and, eventually, the new TF-X fifth-generation fighter, as well as on the Bayraktar Akinci unmanned combat aerial vehicle (UCAV).
Development of the Bozdoğan and the Gökdoğan began in 2013 and the missiles were unveiled at the International Defense Industry Fair (IDEF) in Istanbul in 2017. Test launches from the ground were conducted in 2018 and 2019. Captive carry flight-testing began in 2020.
The recent live firing was undertaken at a missile test range in Turkey's Sinop province, on the Black Sea coast. The missile successfully destroyed a TAI Şimşek target drone with a direct hit.
The Bozdoğan reportedly reached a speed of greater than Mach 4, and the missile's infrared seeker head locked on to the target drone at around nine miles before the weapon was launched at a distance of about four miles from the target.
The missile launch and engagement sequence were closely monitored from the ground and by F-16 chase aircraft, at least one of which carried a Sniper targeting pod.
The first Bozdoğan flight-test used one of Turkey's older F-16Cs, which had not undergone an avionics upgrade. Turkey has full access to the source codes used by the mission computers on these older aircraft, but does not yet have similar access to the source code for the upgraded aircraft, or the newest and most advanced Block 52 and 52+ aircraft, which could make integration problematic.
Stay up to date
Subscribe to the free Times Aerospace newsletter and receive the latest content every week. We'll never share your email address.