Big lift for Algeria
The Algerian Air Force has received its first two Lockheed Martin C-130J-30 Super Hercules tactical transport aircraft, becoming the continent's second operator in the process.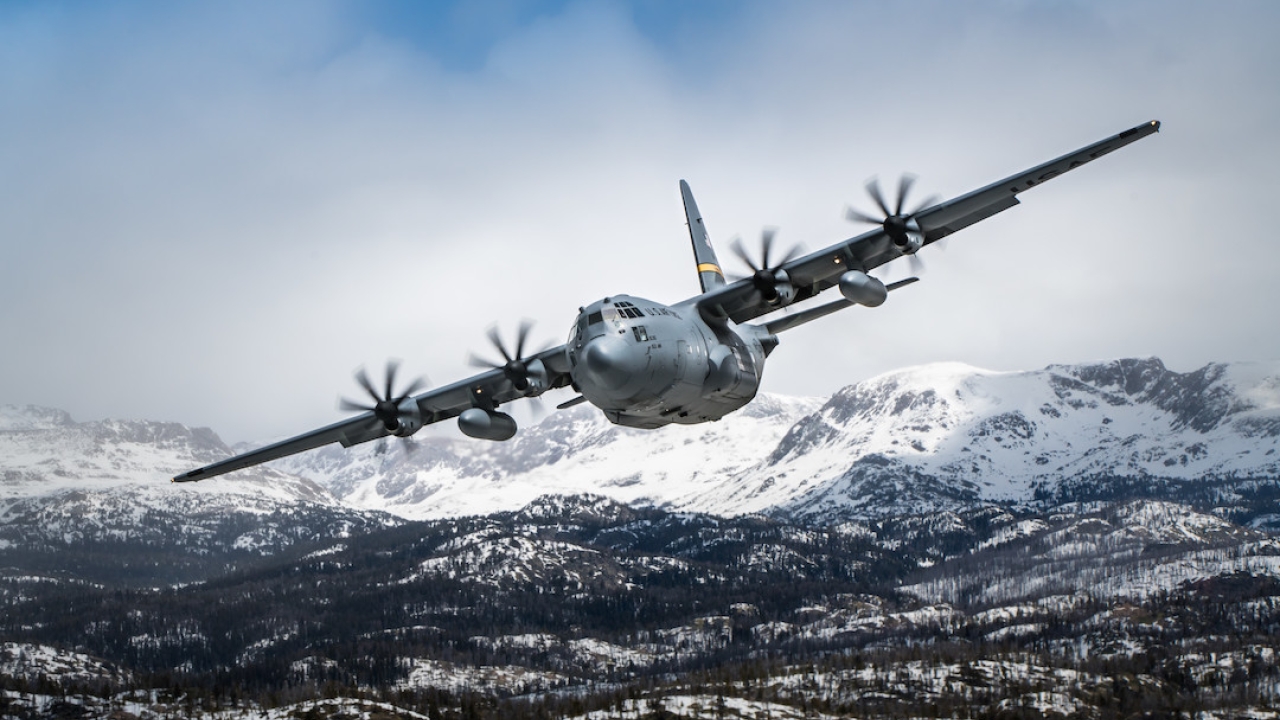 The US Embassy in Algiers announced the delivery of the first Algerian C-130J – a Facebook post marking the public announcement of the sale.
The 2018 contract between Algeria and Lockheed Martin was for four aircraft, and there was an option for four more. The contract value has never been disclosed.
So far, 25 nations have ordered the C-130J. Tunisia was the first African operator, taking delivery of two stretched C-130J-30s in December 2014.
The initial Algerian Super Hercules (7T-WJA) was a former Lockheed Martin demonstrator (N5103D) that first flew on June 30 2017, and which also served as the commercial LM-100J prototype.
The aircraft left the Lockheed Martin facilities at Greenville, South Carolina, and arrived at Boufarik Air Base after transiting via Bangor International Airport in Maine. Boufarik is the main Algerian Air Force base for transport aircraft, and the home of Algeria's Hercules operator, the 2ème Escadre de Transport Tactique et Logistique (2nd Tactical Transport and Logistics Wing).
Algeria received 21 first-generation Hercules aircraft from 1982, including three L100-30s, 10 C-130Hs, and eight stretched C-130H-30s. Several have been lost in service, and the fleet today consists of about 15 aircraft, including eight C-130Hs, and seven C-130H-30s.
A second LM-100J Super Hercules (7T-WJB) was delivered to Boufarik in late April after a stop-over at St John's International Airport in Canada. This was also second-hand, having first flown in 2017 as the second LM-100J. The aircraft had previously been used by Pallas Aviation as N5105A.
It has not been revealed whether the remaining aircraft in the order will be to LM-100J standard or whether they will be military versions, nor indeed whether they will be second-hand or new-build aircraft.
The US has also now approved the sale to Egypt of 12 Lockheed Martin C-130J-30 Hercules transport aircraft for $2.2 billion, the sale having been announced by the US Defense Security Cooperation Agency (DSCA).
Egypt already operates a mix of about 21 legacy C-130s of 29 aircraft acquired in 1978, 1990, 2001 and 2004 respectively. These include three C-130H-30s and two VC-130Hs.
At least four of the aircraft have been written off in accidents.
Two are currently equipped to carry roll-on/roll-off electronic intelligence (ELINT) systems integrated by the Sierra Nevada Corporation in 2017.
The Egyptian C-130 fleet is operated by No4 and No16 Squadrons of the 516th Air Wing at Cairo East.
The C-130J is externally similar to the classic 'heritage Hercules' in configuration and general external appearance, but is a very different aircraft. It is powered by Rolls-Royce AE 2100 D3 turboprop engines driving Dowty R391 composite scimitar propellers, and the glass cockpit has modern, digital, avionics (including head-up displays for each pilot), allowing safe two-man operation.
The J-model has improved performance compared to the C-130E/H, including 40% greater range, 21% higher maximum speed, and 41% shorter take-off distance.
The new version enjoys a 20db sound reduction in the cockpit and offers a 50% reduction in maintenance man-hours. The J-model is available in a standard-length or stretched -30 configuration. The LM-100J is the civil equivalent of the C-130J.
Some C-130H aircraft have been upgraded to an interim standard, receiving NP2000 propellers. The NP2000 incorporates more electric and more intelligent technologies from UTC Aerospace Systems, including a digital electronic control system that improves speed holding and blade synchronization. These innovations provide greater comfort and safety for the crew, as well as enhanced fault diagnostics for aircraft maintainers.
The US Air Force plans to retrofit approximately 140 C-130H with NP2000 propellers and has ordered propeller upgrades for 83 C-130H aircraft.
Stay up to date
Subscribe to the free Times Aerospace newsletter and receive the latest content every week. We'll never share your email address.