Africa's UAV defence imports
A look at some of the major defence stories throughout Africa with Chinese UAV exports finding plenty of new targets.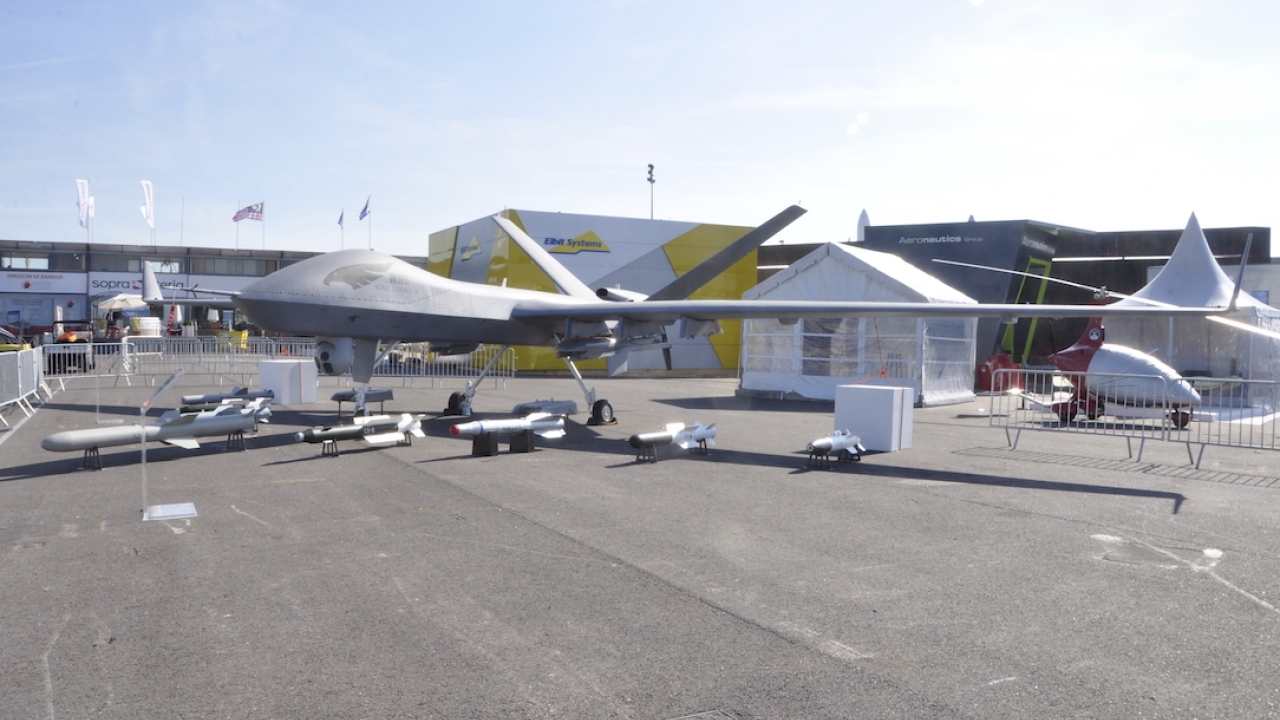 The ongoing war in Ukraine, and the 2020 conflict between Azerbaijan and Armenia, have dramatically highlighted the operational usefulness of armed uncrewed aerial vehicles (UAVs).
These kinds of system were once exclusive to the US, and to a handful of 'top tier' US allies. But armed UAVs have proliferated in recent years as those nations who have not been allowed to buy armed MQ-9 Predators and Reapers have turned to Chinese and Turkish suppliers.
China is continuing to exploit US unwillingness to export armed UAVs, and its armed drones have, consequently, been widely sold, though they have not proved to be as operationally effective as the MQ-9, nor the Turkish Bayraktar TB-2.
The Chinese CH-4 is in use in Algeria, Jordan, Iraq, and Saudi Arabia, while the Wing Loong is in service in Morocco, Egypt, the UAE and Saudi Arabia.
Algeria, in particular, has become a major operator of Chinese UAVs, having received five CH-3s for intelligence, surveillance, and reconnaissance (ISR), and five armed CH-4 UAV systems. These will now be augmented by five CH5 Rainbow drones, armed with anti-tank missiles and guided bombs, and by an unknown number of Wing Loong 2 UAVs.
Algeria is expected to have 60 UAVs in service by the end of the year.
In neighbouring Morocco, a $500 million agreement has been signed for the supply of the state-of-the-art Israel Aerospace Industries (IAI) Barak MX air defense system.
Barak MX provides a single integrated solution allowing the simultaneous engagement of multiple airborne threats, and it is configurable and scalable enough to be used against anything from small drones to ballistic missiles.
The system consists of three basic elements, including a battle management centre and three types of missiles for different mission types.
Further East, Tunisia is to receive four Cessna Grand Caravan EX ISR aircraft.
Textron Aviation will deliver the aircraft to ATI Engineering Services, which will equip them with an electro-optical/infrared sensor, operator console, video datalink, tactical radios and night vision goggles (NVG)-compatible lighting, before delivering them to the Tunisian Air Force.
The US Government has already supported the transfer of 16 Grand Caravan EX aircraft to African customers since 2014, mainly via the foreign military sale (FMS) process.
Kenya, meanwhile, is looking to bolster its growing attack helicopter fleet.
Jordan supplied two AH-1 Cobra attack helicopters in 2017, and the UAE donated nine Eurocopter AS550 Fennec light helicopters to the Kenyan Air Force (KAF) in September 2019.
The US Government approved the sale of six MD530F attack helicopters to Kenya in May 2017, and these were formally inducted by chief of the Kenya Defence Forces, General Samson Mwathet, in January 2020.
Now, following the 2020 delivery, Kenya is on the verge of acquiring further examples of the MD Helicopters MD530F.
The Kenya Defence Forces are looking to increase the number of attack helicopters on strength to support operations against al-Shabab insurgents and to support the African Union Mission in Somalia (AMISOM), as part of the KDF modernisation programme.
A US Army spokesman revealed that Kenya is among three countries to have expressed an interest in procuring new MD 530s, and that it could receive "two MD 530s on the production line that were originally procured for Afghanistan, but which are currently under a stop work order".
"We are working towards resuming production for Kenya as part of their next aircraft procurement," the spokesman added.
Kenya's attack helicopters are operated by the Joint Helicopter Command in Embakasi, Nairobi, and at Laikipia Air Base in Nanyuki.
Stay up to date
Subscribe to the free Times Aerospace newsletter and receive the latest content every week. We'll never share your email address.