World Central joins Royal family
As Dubai's postponed EXPO opened its doors to the world, UAE firms prepared to see a revival in tourism – and for the top end of aviation it was no different.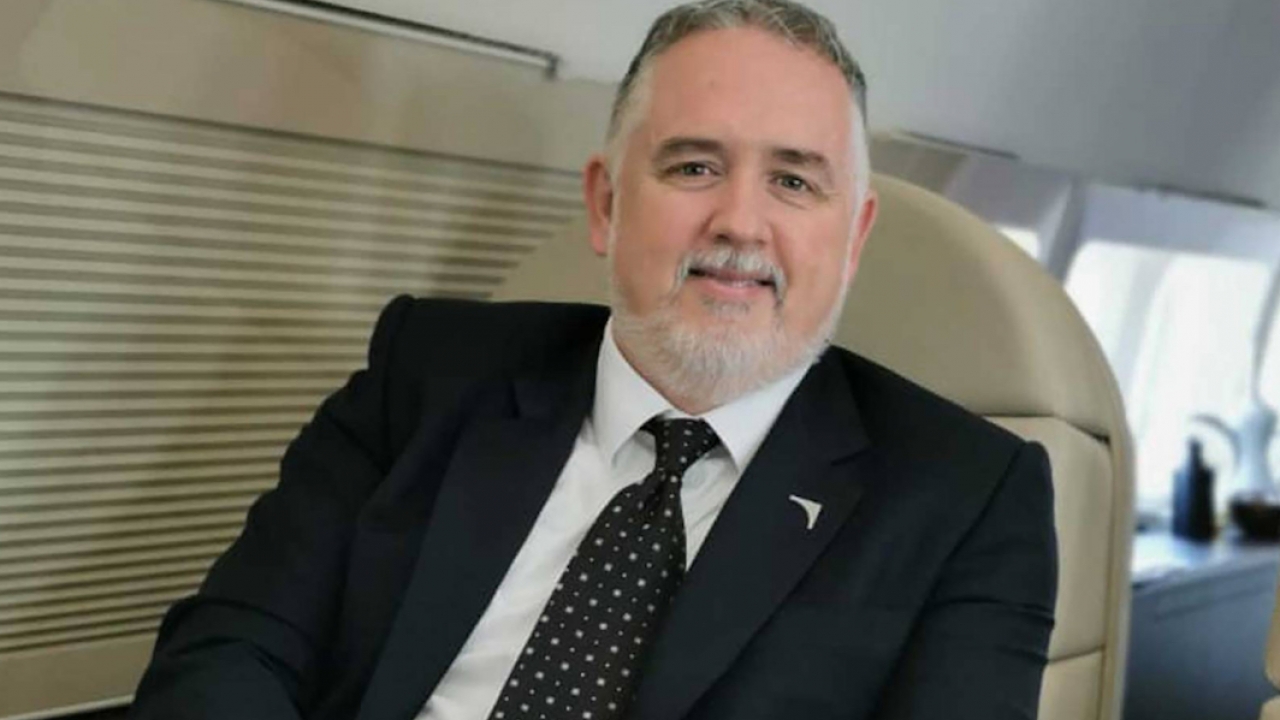 Royal Jet has long been synonymous with luxury. The world's largest operator of Boeing Business Jets has ferried heads-of-state and royal families, film stars and sporting giants, around the world from its two Abu Dhabi bases – the international airport and Al Bateen, the exclusive business aircraft centre.
Regularly basing aircraft in Saudi Arabia, Africa and Russia to meet demand, Royal Jet works hard at having aircraft at the right place at the right time.
Now it has a new base – just 50km down the road at Dubai World Central.
"The reason why is obvious," said Royal Jet CEO Rob DiCastri. "The traffic coming in and out of Dubai – and the UAE in general – is going to rise dramatically.
"You know there's a capacity need in Dubai. Of course, the airlines will be bringing most of the traffic in, but the VIP sector, as well, needs capacity. So we just saw a need. And then we also wanted to support the UAE Government.
"As a UAE Government entity, we need its support in making this [the EXPO] as much of a success as possible.
"You know the country is doing amazing things; the event is going to be incredible. So the more VIPs we can bring in the better; the more visitors the more exposure, that type of thing. It just makes sense," he said.
DiCastri said that the idea of basing an aircraft in Dubai was not new. "We have considered doing it before. But EXPO really ticks all the boxes to say we have to do it now," he explained.
Royal Jet is emerging from the challenges of the pandemic, where restrictions on travel had affected even the top end of the travel market. While the US saw a rise in domestic private aviation movements, the Middle East remained constrained by travel restrictions.
"It has taken a little bit longer but I have to say that, in recent months, demand is returning," DiCastri said.
"I predicted a little while ago that, by the end of the year, we would get back to maybe about 80% of pre-pandemic levels. We actually achieved that earlier than we expected.
"We've had an excellent summer and, really, it's driven by those cross-border issues. Now there's more countries people can go to and not have to quarantine, especially if they're fully vaccinated.
"So, the ability for our customers to travel has just increased and increased. And, consequently, they have come back,"
Returning Royal Jet customers are finding things a bit different. During the downturn and lockdown the company has been through a new branding and transformation programme.
"Our fixed-based operation (FBO) was basically shut down so we did a complete refurb," DiCastri said. "It's completely different; the flow is different; the style is different; it's a whole new feeling in there. Visitors will get a better feel for Abu Dhabi and the culture here."
The aircraft interiors have also had an upgrade and two of the fleet have been equipped with Ka-band WiFi – the fastest internet access in the air. Six aircraft now have that capability.
While Dubai's EXPO may be the current driver of growth, there are other events also capturing Royal Jet's attention.
The Abu Dhabi Formula One Grand Prix next month, for example, is a big draw for teams, sponsors and celebrity fans.
"With an aircraft that can fly 52 people from a VIP terminal to a VIP terminal, it's quite an attractive proposition. We have the closest FBO to the Formula One circuit here. And, with EXPO going on at the same time just down the road, I think it'll just be a much higher level of activity, and very popular and very successful," said DiCastri.
With other grand prix events now slated for Saudi Arabia, Bahrain, and Qatar, and the Qatar-based FIFA World Cup in 2022, there is little doubt that the premium private aviation company is very firmly back in business.
Stay up to date
Subscribe to the free Times Aerospace newsletter and receive the latest content every week. We'll never share your email address.