Why DCAF is Dubai's cup of tea
Figures released by the Mohammed bin Rashid Aerospace Hub at Dubai South reveal that Dubai's business aviation sector continues to lead the industry's recovery in the region. Jill Stockbridge reports.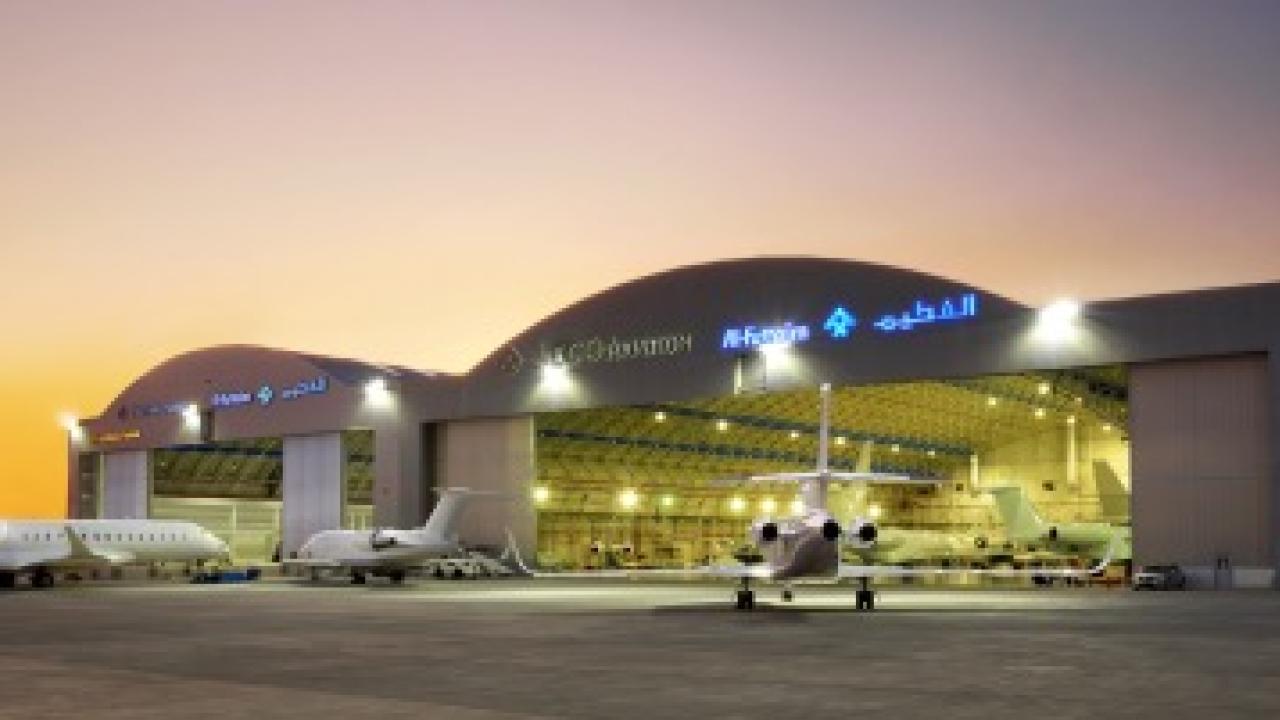 Popular: DCAF's facility at Dubai South is seeing growing numbers of users. Picture: DCAF.
According to the latest figures, private jet movements at the Mohammed bin Rashid Aerospace Hub showed a 336% increase in the first quarter this year, reaching 4,904. This compares to 1,460 in Q1 2020 and 1,676 in Q1 2019.
DC Aviation Al-Futtaim (DCAF), which runs a fully integrated stand-alone lounge and hangers facility in Dubai South, has been part of that growth, seeing an increased number of VVIP guests arriving from the Commonwealth of Independent States, Europe, India and Pakistan among others.
The company also saw increased visitors from Israel following the signing of the Abraham Accords agreement to open diplomatic, trade, and economic relations between the two countries.
Holger Ostheimer, managing director of DCAF, said: "Looking at our ground-handling activities, making a comparison of 2019 versus 2021, we have seen a 25% increase of activity in the first quarter. We saw rising numbers of movements even throughout Ramadan, which is generally a quiet period, and we expect this trend to continue for the remainder of the year.
"The increase in flight movement is the result of the increased confidence in the UAE Government's vaccination programme, tourism-related initiatives, and other economic stimulus measures taken to boost consumer and business sentiment.
Picture: DCAF.
"We have committed to the governmental regulations that have been imposed, and have incorporated that into our modus vivendi so that, when people enter our facilities, temperatures are taken, hands are sanitised, masks are worn, and everybody is kept at a suitable social distance.
"Sanitation of the facility plays a huge part. There is a continuous effort in physical sanitisation, but we are also fogging the facility every other day. So, by the time you get to the aircraft, you have moved through a safe bubble that should provide you the level of comfort to use our facilities confidently when you depart from here."
The uptick in business jet activity has also seen increases across other areas of DCAF's operation. Ostheimer explained: "The increased level of activity on the ground-handling side has been replicated in other sectors, including aircraft charter, and aircraft maintenance, repair and overhaul.
"Also, we have seen rising levels of enquiries for aircraft management. We are talking to people that we have not spoken to before, who are showing an interest to own and have an aircraft operated. We can provide the whole spectrum of support to business aviation so, for all those people, we are the right port of call."
The company is also gaining new business by developing strategic partnerships, such as the recent contract signed with Click Aviation Network. As part of the agreement, Click customers at DCAF's Dubai South facility will enjoy a dedicated Click Aviation lounge, 24-hour on-site customs and immigration, ground support, a conference room facility, business services, crew lounges and a passenger shower.
The agreement will also see DCAF offer line maintenance services, passenger and crew transportation, as well as arranging catering, hotel accommodation, and local transport for Click Aviation customers.
Ostheimer said: "I think the crisis in India shows that we are still right in the middle of it [the pandemic], and it will be some months before we can think of exiting from it. As and when this does happen, there will be a much greater awareness of the availability of business jet aircraft travel.
"However, the price point associated with it seems to be not so palatable to some of those enquiries. The industry is now being asked to provide solutions, with a greater level of economics and other measures, to reduce the price tag to make it possible for more people who are interested in using bespoke travel on a business jet to be able to do so."
Stay up to date
Subscribe to the free Times Aerospace newsletter and receive the latest content every week. We'll never share your email address.