TNA's golden opportunity
From tiny beginnings Trans Nation Airways (TNA), a private charter flight company based in Addis Ababa, now has ambitions to become the operator of choice throughout east Africa.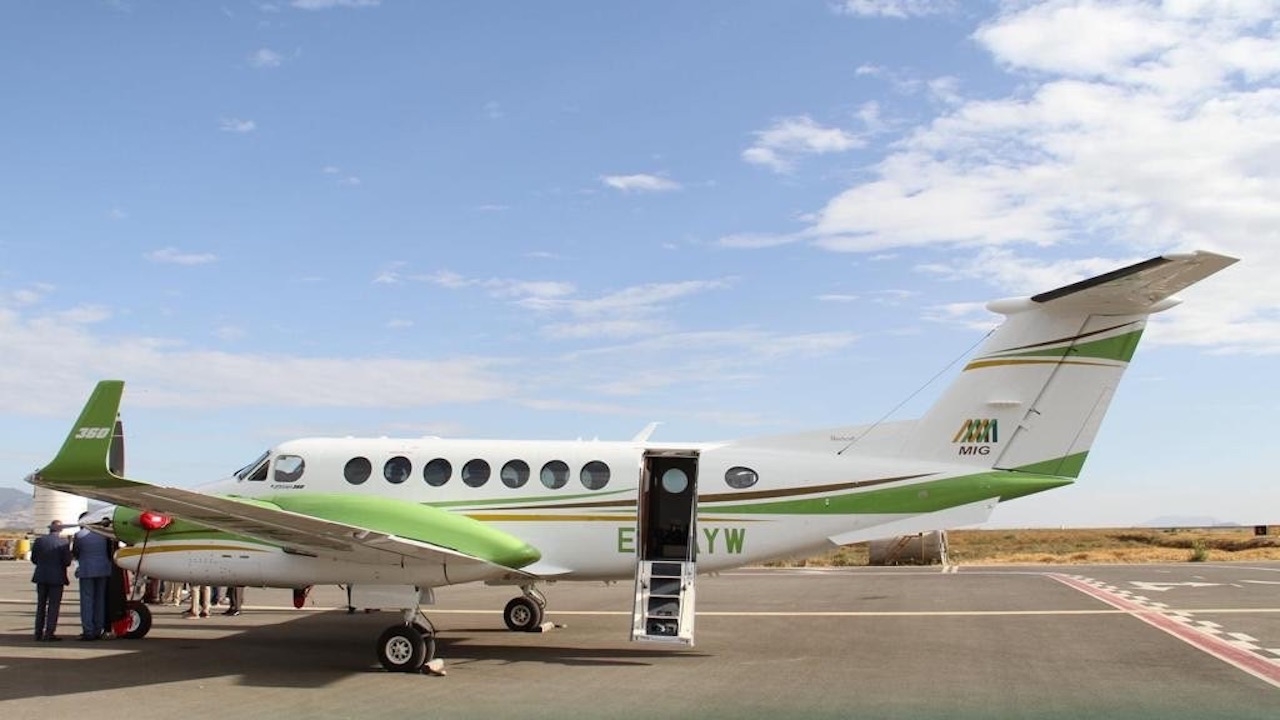 Established in 2004, TNA operates two Dash8 aircraft and recently acquired a new King Air 360 from the Textron Beech Aircraft Company. Its parent company is MIDROC, the largest investment group in Ethiopia.
MIDROC used to have an aviation arm, which provided flight services to the organisation's executive management team, transported gold produced by its mining company, and also managed aircraft belonging to Sheik Mohammed Hussein Ali Alamoudi, the group chairman.
When MIDROC decided to transform this into an airline providing charter flight services, TNA was born.
According to TNA general manager, Amir Abdulwahab, the airline was initially subsidised by MIDROC Gold. "Back then, as long as it transported gold and the management team, the company didn't worry much about profitability and they didn't try hard to access other markets," he said.
In 2018, however, MIDROC Gold suspended operation due to a nationwide public protest that brought about a political reform in Ethiopia. The panicked TNA management dry leased the two Dash-8s to operators in Kenya and even proposed liquidating the airline.
That was when Abdulwahab, who had served with Ethiopian Airlines for 14 years, jumped in. "I asked MIDROC Investment Group CEO, Jemal Ahmed, for six months to see if the airline could be turned around or needed to be shut down," he recalled.
Initially, he faced a fierce battle for the return of the two leased aircraft from Kenya. "One of them had a technical challenge and is still there, but we managed to bring back the second one, a Dash8-200 35-seater aircraft," he said.
Opportunity knocked when a diplomatic feud broke out between Kenya and Somalia in 2020. Flights that used to transport kchat, a mild leaf stimulant, from Kenya to Somalia were banned. This opened the door for Ethiopian kchat exporters.
TNA was one of the first private airlines to start ferrying kchat from Dire Dawa town, in the eastern part of Ethiopia, to Mogadishu, Somalia. It then leased another Dash8 as business boomed and, in 2021, made a profit for the first time in its 17-year history. Staff received salary increases and bonus payments.
Other good news came last year when MIROC Gold resumed operation. The airline has started operations from the mine to Addis Ababa.
TNA is now striving to expand its charter flight operation. "There is a growing demand in Ethiopia," Abdulwahab said. "We have corporate customers and individuals who want to visit their investment projects in remote areas and fly back to Addis Ababa the same day."
Accordingly, TNA acquired the new $6.5 million King Air 360 in January this year. The fuel-efficient aircraft can fly non-stop up to 5,000km and can cruise at more than 30,000ft. It has a nine VIP seat configuration but can be reconfigured with 13 regular passenger seats.
With its own stretcher, it can be used as an air ambulance, or the seats can be removed for cargo flights.
In addition to the VIP flights, TNA is planning to launch an air ambulance service. "With the King Air 360, we can fly patients from remote areas to Addis Ababa or from Addis to overseas.
We can cover the Middle East, South Africa and west Africa for an air ambulance and VIP flights," Abdulwahab said.
TNA is also now planning to acquire a helicopter. "We are looking at twin-engine aircraft that have 7-8 seats and can perform well at the high-altitude Addis Ababa Bole International Airport," Abdulwahab said.
TNA, in collaboration with its sister companies, which run hotels and car rentals, is also contemplating organising tourist package tours, while another possibility is UN contracts. "Currently, we are looking for aviation company management software. Once we deploy that and acquire a helicopter, we will go for UN contracts. We will be audited and certified by the UN and then we will be eligible for UN tenders," explained Abdulwahab.
"We aspire to become the best charter flight operator in Ethiopia and the preferred operator in east Africa. We want to provide a full-fledged service – VIP, air ambulance, and tour services in the region. The demand for charter flights in Ethiopia, Kenya, South Sudan, Sudan, Eritrea and Djibouti is huge."
Stay up to date
Subscribe to the free Times Aerospace newsletter and receive the latest content every week. We'll never share your email address.