There's no business like no-snow business
The European business aviation show (EBACE) is always a must for Middle Eastern operators but this year, due to the pandemic, the event had to take place virtually. Alan Peaford tuned in.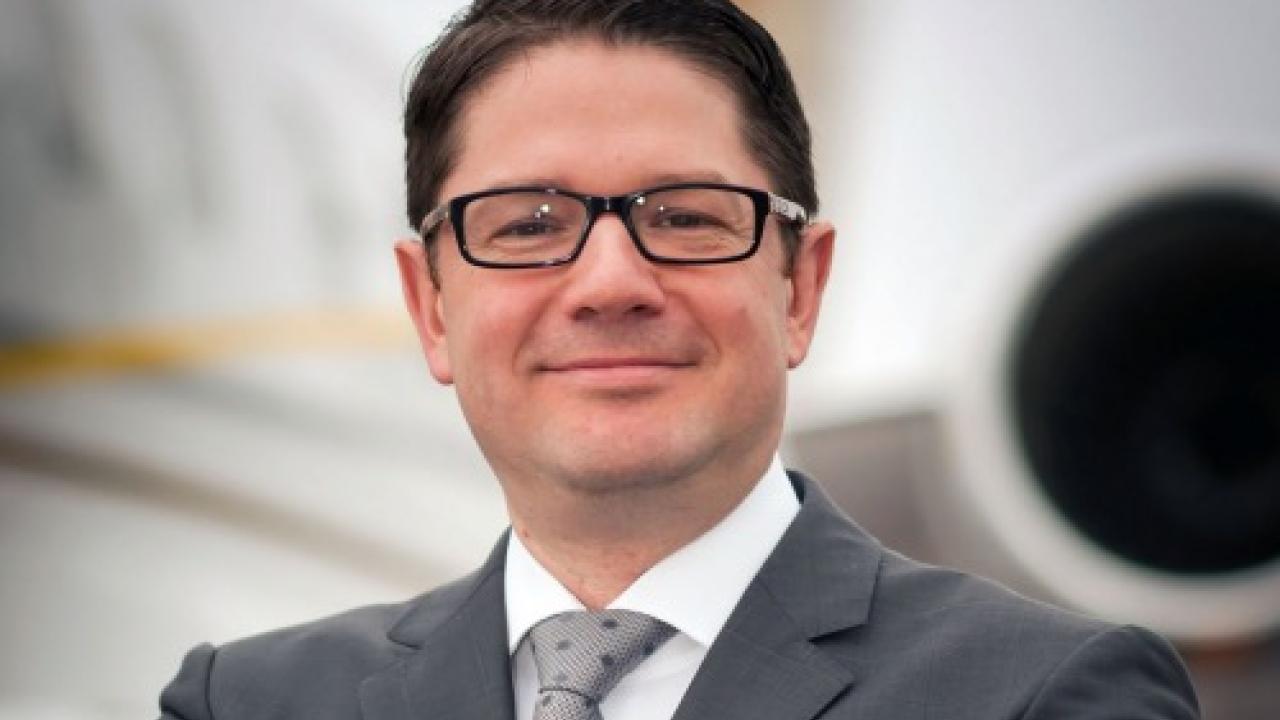 Eric Martel: "I am confident that we will attract new people and they will stay." Picture: Bombardier.
Without the snow-capped Swiss mountains as a background, the annual EBACE event was already different as it bowed to the inevitable cancellation because of Covid-19.
However, organisers were keen to ensure that the business aviation messages could get out and ran an EBACE Connect virtual online event instead.
The heads of the leading OEMs all made an effort to participate and, in an open forum, held nothing back.
The industry leaders shared concerns – many of which could directly affect business aviation across the Middle East and north Africa.
Shortages and rising prices of parts were among the major threats facing the business aircraft industry as the economy recovers from the pandemic, according to several of the speakers.
Ron Draper, CEO of Textron Aviation, summed up the problem. "We are starting to see inflation and the supply chain tightening," he said.

Suppliers are struggling to restore capacity after much of the aviation industry was grounded during the first wave of Covid-19. "They are also being hit by increasing costs of raw materials," added Draper.
However, the mood among the industry leaders was generally very positive.
James Detwiler, president of Boeing Business Jet said: "We have seen a significant increase in interest from a very important segment of our customer population – the charter business.
"I've read reports that more than a million people travelled on private jets in the year 2020 for the first time. And they now see the value of chartering a private jet, for both work and leisure purposes."
His view was backed by Eric Martel, CEO at Bombardier. "It's happening," he said. "I am confident that we will attract new people and they will stay."
Another of the OEMs contesting the top end of the market, Gulfstream, was also seeing recovery.
"We saw a number of first-time buyers in the second-half of 2020 and that continued into 2021," said president, Mark Burns, adding: "With the cabin altitude [maintained atmospheric pressure] set as you fly a 10-hour mission, you just don't have jet-lag and fatigue the way that you may have in the past.
"The fresh air in the aeroplane being replenished constantly in that cabin altitude just physiologically makes the trip better."
Burns believed there may be some secular shift taking place with business aviation becoming more of a requirement for people when thinking about safety and security. "I think people are starting to understand, more than ever, the value of business aviation," he said.
Of course, one 'threat' to the success of the business aviation sector is the negative perception of its environmental credentials. However, the industry is working on the problem, with delegates heralding sustainable aviation fuel (SAF) usage – indeed the new 10X Pearl engine from Rolls-Royce will fly on 100% SAF.
In a 'live' media event at EBACE, Rolls-Royce signed a memorandum of understanding (MoU) with operator Luxaviation Group, which has a major presence in Dubai. The companies unveiled a new product called SAFinity, with a direct investment in SAF, aiming to further support and accelerate the availability and use of SAF in the aviation industry. Luxaviation is the launch customer for the service.
But will it catch on?
Bombardier's Martel said: "I'm always amazed that there's very few people in our industry that know sustainable fuel exists. So, we can definitely promote this more and more in the existing community and, probably, with the community that has a potential to join us. After that, I think the effort is about availability of those sustainable fuels that are possible to be used on pretty much every single aeroplane."
EBACE will return to Geneva's Palexpo next year as an in-person event from May 23-25.
Stay up to date
Subscribe to the free Times Aerospace newsletter and receive the latest content every week. We'll never share your email address.