Luxe good for growth
Headquartered in Dubai, Jet Luxe has offices in Hong Kong and Mexico, with active plans to open in London and New York shortly.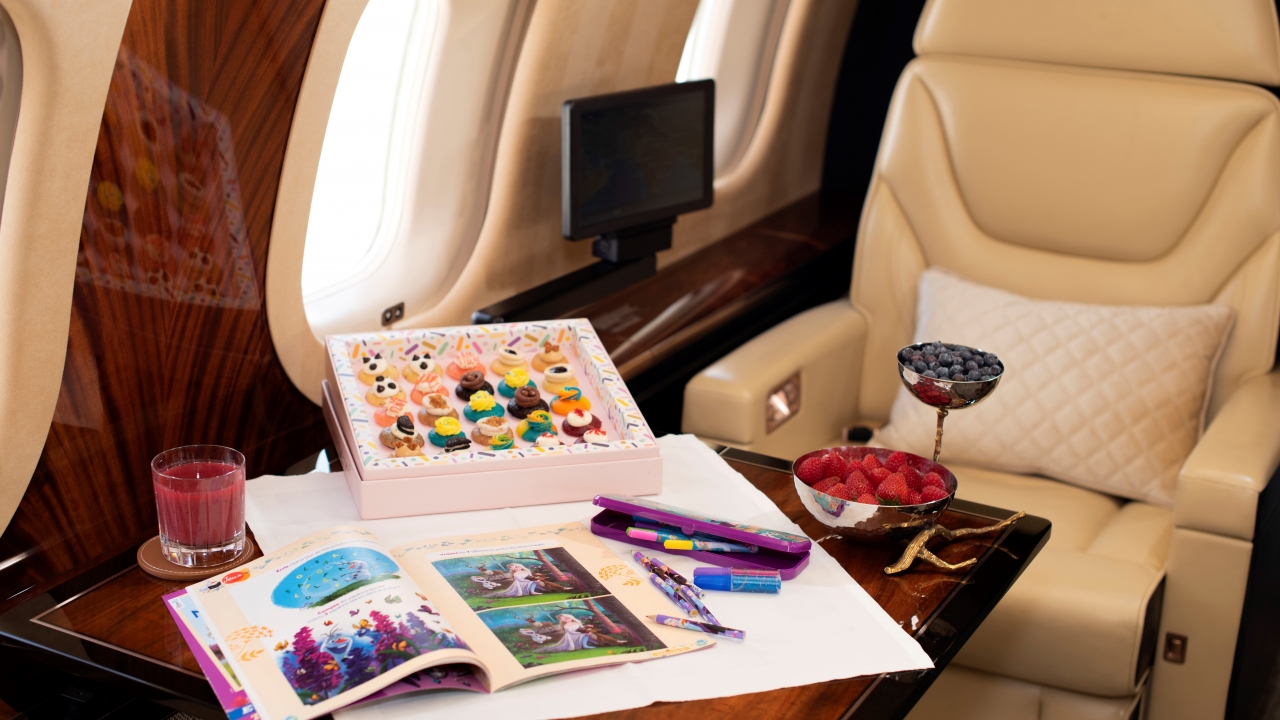 Its fleet is currently a single Global 6000 operated under Hyperion, a Maltese air operator's certificate (AOC) holder, but the company has plans to triple that number before the end of the year.
Mahmoud Al Kilani, global sales director, Jet Luxe, said: "We opened four new entities in the last quarter that facilitate coverage of all the continents. Our major business focus is on aircraft management and luxury charter, including luxury travel experiences.
"Currently under the company's management is the Global 6000. We plan to expand our world-wide fleet in the short term to include additional heavy and ultra-long-range aircraft."
In addition to the charter and luxury travel service, JetLuxe has launched the brand AMS Luxe, a full-fledged aircraft management service handled by its in-house team.
Al Kilani explained: "It is traditional aircraft management, but with a modern transparent approach to client reporting that sets AMS Luxe apart. Our technology brings new efficiency and clearer reporting to aircraft management.
"This is made possible because we have fully integrated with multiple business aviation platforms, including a partnership with Portside that is a game-changer in the industry in terms of transparent reporting for our clients."
Portside provides an integrated software solution for aviation management companies, aircraft owners, corporate flight departments, and fractional operators globally. It offers a purpose-built cloud software platform designed to connect all participants in the global business aviation industry. Whereas, traditionally, the operator adapted to the tech, Portside offers tech that is crafted around the operator.
Jet Luxe believes that the system, built specifically for it and customised to support the way its customers need to see and use data, will give it a competitive edge; something it will need as it enters a Dubai market that has seen huge growth over the last year, but is also well-served by established aviation organisations.
Al Kilani said: "We are founded by a team of aviation professionals with decades of experience. From luxury charter through medevac to cargo – even the most challenging scenarios in the most unusual locations, we can make happen. At our core is a commitment to a few simple principles. These values form our blueprint and direct Jet Luxe's practices and evolution.
"What makes us different is our obsession with creating unparalleled, high-quality experiences, whether that is the trip of a lifetime, seamless business travel, or an essential medical trip. We offer customer-centric services that set a new standard for our industry. Built into our corporate DNA is a set of principles that encourages innovation, mastery, and the willingness to go the extra mile.
"We know that, in this new world, sustainability and leading from values matters. As such, we have achieved a silver rating with 4Air [the rating system focused on comprehensive sustainability in private aviation] and we offset all flights at 300%. Our commitment to a greener future for business aviation ensures that every Jet Luxe flight is more than 'emission neutral'.
"Whether taking an ad-hoc charter flight, cargo, or medical evacuation, we go beyond 'emission neutral' and offer a guaranteed 300% offset in emissions.
"We believe in giving back to the communities in which we operate.
Through emission-reducing projects, greenhouse gas-reducing projects, and community projects via our partnership with 4Air, we are working towards a more sustainable, responsible future.
"We will continue to expand globally. Our short-term target is to triple the size of our fleet by the end of 2021. We will also shortly be launching our signature product; the JLX Invictus jet card," he concluded.
Stay up to date
Subscribe to the free Times Aerospace newsletter and receive the latest content every week. We'll never share your email address.