Claims row hots up over airlines stranded in Russia
The head of one of the world's largest aircraft lessors has called for the global insurance industry to acknowledge the need to pay out for airliners stranded in Russia.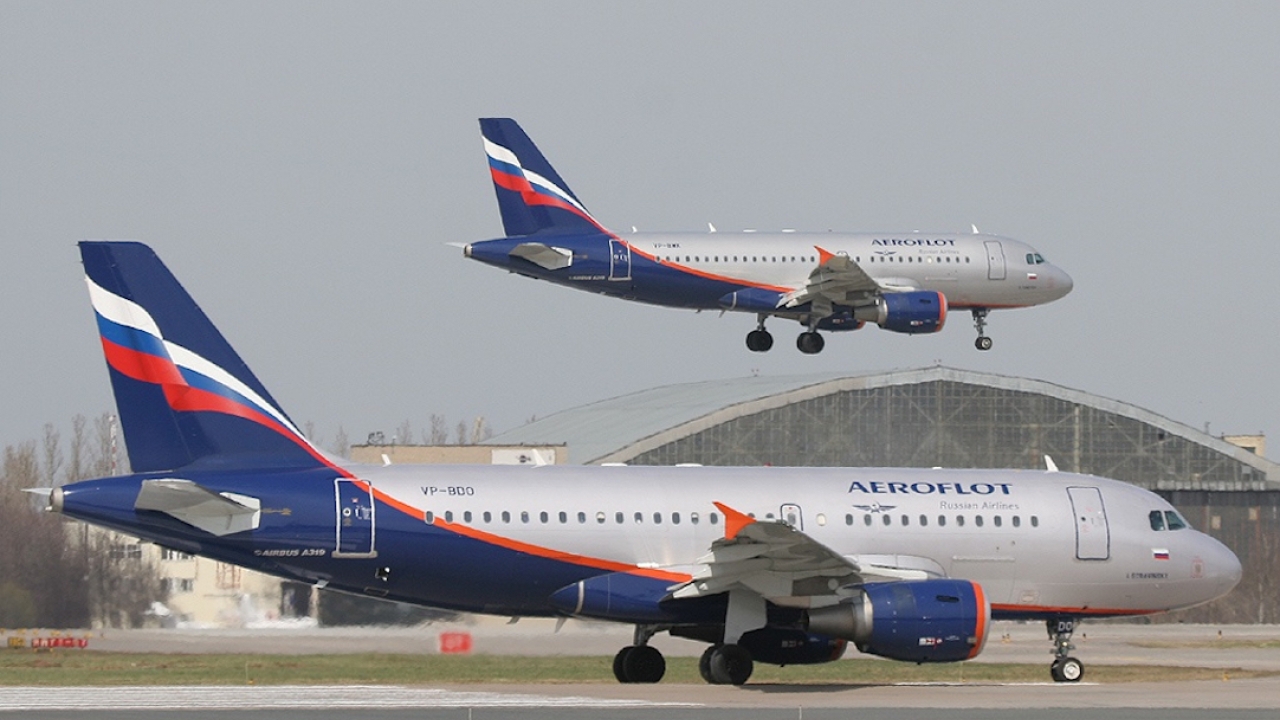 For lessors throughout the world, the biggest and most unexpected problem they faced in 2022 was the loss of control over aircraft they had leased to Russian airlines.
The great majority of the 900 airliners on the Russian civil register are western models and most of those are leased, not owned, by the country's carriers.
Shortly after the outbreak of the conflict in Ukraine last February, several nations that have large numbers of leased aircraft on their national registers, such as Ireland and Bermuda, notified all Russian operators of the aircraft that they had revoked or suspended their certificates of airworthiness.
No aircraft is allowed to fly without such a certificate, which is issued by the civil aviation authority in the country where it is registered.
However, as those nations cancelled or suspended the registrations, Moscow directed that leased aircraft should be reassigned to the Russian civil register. As sanctions were imposed last spring, those lessors with aircraft based in Russia tried to retrieve them, ordering their return, a move that was swiftly blocked by the Russian Government.
A year on, lessors have largely accepted that they will not be able to recover their assets.
Dubai-based lessor, DAE, for example, has now written off the value of 19 of its aircraft operated by Russian airlines, as they are no longer under DAE's control.
"We proactively addressed the loss of control of our aircraft on lease to airlines in Russia by writing off our net investment," explained DAE CEO, Firoz Tarapore.
"We have filed claims of $1 billion under certain insurance policies and expect to file additional claims to recover amounts due to us."
Some insurers have been reluctant to pay out, arguing that the aircraft may yet be retrieved.
As a result, Tarapore said that DAE had initiated legal action against its insurers for losses incurred on the 19 aircraft: "There is no prospect of getting them back in any timeframe. Insurers have to face up to reality," he said.
Indeed, it is believed that some lessors would now rather not retrieve their assets, which may increasingly diverge from agreed international maintenance standards the longer they are out of reach.
Rather, they are apparently increasingly seeking to write the aircraft off and claim on their insurance policies. If that philosophy is widely adopted, aircraft insurers could face a bill for several billion dollars.
"If we're in this position for many more months or years, the airworthiness and maintenance issues probably make it uneconomic, even if the owners can get them back," said lawyer Simon Phippard of London-based Bird & Bird. "I don't see anyone anticipating the assets coming back in an orderly form."
Lessors' concerns have been increased by the growing relationship between Russia and Iran. Iran has long experience of finding ways around western sanctions aimed at its airlines. This has included domestically manufacturing copies of western parts.
But will unauthorised spares manufactured in Iran be deemed acceptable? "If an aircraft is on the Russian register, it's primarily a matter of Russian law as to whether it's deemed to be airworthy, and which parts are approved for installation," said Phippard.
"I assume that, in due course, Russian operators will look to alternative sources of spare parts and the Russian regulator would be responsible for saying that part X, made by a Russian company, or a business from another country friendly to Russia, is approved for installation.
"Then you get into potential problems if, objectively, the part is not fit for purpose, if it has insufficient engineering integrity, such as it poses a threat to its safety.
"If it's only flying domestically, it's probably a shortcoming in Russian regulation rather than a breach of regulation. However, if [a Russian airline] flies the aircraft internationally, it may be in breach of the Chicago Convention."
However, not all nations are signatories to the convention, which lays down basic rules for the international civil aviation sector.
The only certainty in this situation is that international lawyers are likely to be wrestling with the matter in courts for years to come.
Stay up to date
Subscribe to the free Times Aerospace newsletter and receive the latest content every week. We'll never share your email address.