Pwajok's blind date...
Matthew Lawrence Pwajok is the man tasked with filling the spaces in Nigeria's airspace management system.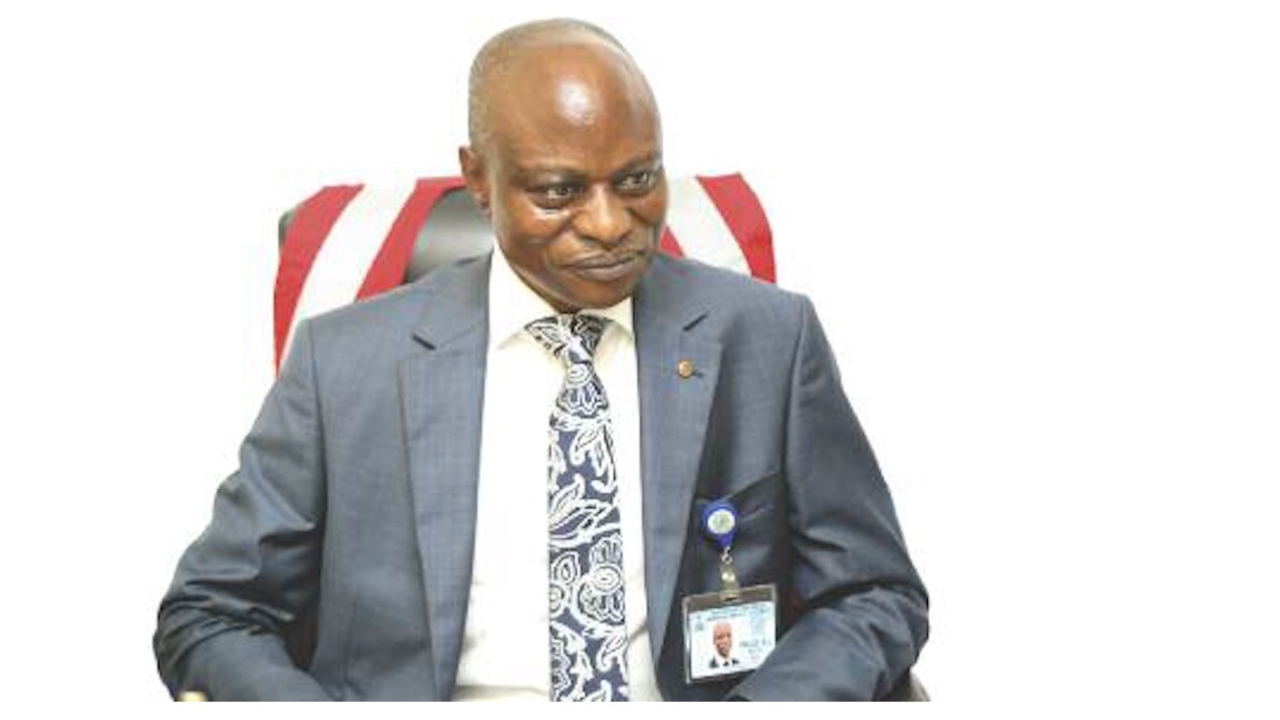 Last year, Nigeria became the first country in Africa to implement free routing airspace giving airlines capacity and ability to fly any direction freely, rather than going on fixed routes.
The managing director of the Nigerian Airspace Management Agency (NAMA) – the agency behind the progress - Matthew Lawrence Pwajok is a man on a mission.
The agency is working to enhance the security, effectiveness, efficiency and management of the country's airspace through equipment upgrade, training, partnerships, as well as addressing the blind spots in the Niger-Delta region and the Gulf of Guinea, among other measures.
In an exclusive interview Pwajok said NAMA has been able to complete installation of the surface movement radar and ground control in Abuja. "We just completed site acceptance test of the equipment. It has been test run and is functioning effectively, and ready for commissioning," he said.
Pwajok said the two priorities and objectives set by his agency for 2023 were to ensure the completion of these critical ongoing projects before the transition to a new government in May - and to prepare for ICAO's universal oversight safety audit scheduled for August 2023.
Equipment for installation of multilatration facility in the Niger-Delta region was due for completion in June The wide area multilatration project in the Gulf of Guinea is a surveillance system intended to cover the whole of Niger-Delta and be able to provide surveillance and effective control and management of low-level helicopters.
"We have done the factory training of the engineers and the operational personnel last year, 2022. So, the system already has technical and operational personnel that will maintain and upgrade it," he said. "One significant aspect of this project is that it provides capability for monitoring unmanned aircraft systems too."
Pwajok who was in the ministry of aviation's delegation to France in March 2023 for the factory acceptance test for some of NAMA's telecommunication equipment in the TRACON project said with the availability of funds, the modernised total radar coverage project was expected to be completed in nine locations across Nigeria in 2023.
"The communication equipment comes from France and the VSATs are from Germany while the multiplexers are from France," he said, adding that there were VSATs in 24 Nigerian airports based on NAMA's AIS automation project and that the VSATs were being upgraded to 5G network.
On the challenge of blind spots in the airspace, Pwajok said: "We have completed the extended range voice communication system. What we have done is to take care of the project's blind spots. These are normal situations because of the expansion of our airspace architecture. Nigeria has had a high number of aerodromes, state owned airports that have been developed and gone on stream into the air navigation system. These new airports require connectivity. Airways have to be connected or developed to connect these new airports with other destinations in the country and when these new routes were provided, they were not captured in the architecture of the existing communication systems and so, it is normal to begin to have challenges in terms of voice communication in the upper airspace. What we have done is to increase the number of remote communication aircraft systems to increase the coverage over Nigeria. Before now, we had eight satellite stations covering Nigeria's communication ground to ground and air to ground. We have increased that to 14. We added six new locations to bridge the gap in air to ground communication. That has adequately taken care of the challenges of air to ground voice communication," he said.
On partnerships, Pwajok said NAMA was partnering with a UK firm to get signed up or get certification for its own engineers. Also, a memorandum of understanding has been signed with Ghana on cross border search and rescue operations while NAMA partnered with ASECNA in the implementation of satellite based communication system.
"We also have inter-FIR coordination meetings. We signed agreement on air traffic management with all our neighbours. We signed agreements with Ghana, Benin Republic, Togo, Chad, Cameron and DRC. We have agreements with these countries on exchange of flights. We have also entered into collaboration on air traffic management contingency planning," he said.
Stay up to date
Subscribe to the free Times Aerospace newsletter and receive the latest content every week. We'll never share your email address.