History-making Poppy aiming to inspire other women
South Africa's director civil aviation (DCA), Poppy Khoza, talks to Guy Leitch following her election as the first International Civil Aviation Organization (ICAO) General Assembly woman president in the organisation's 78-year history.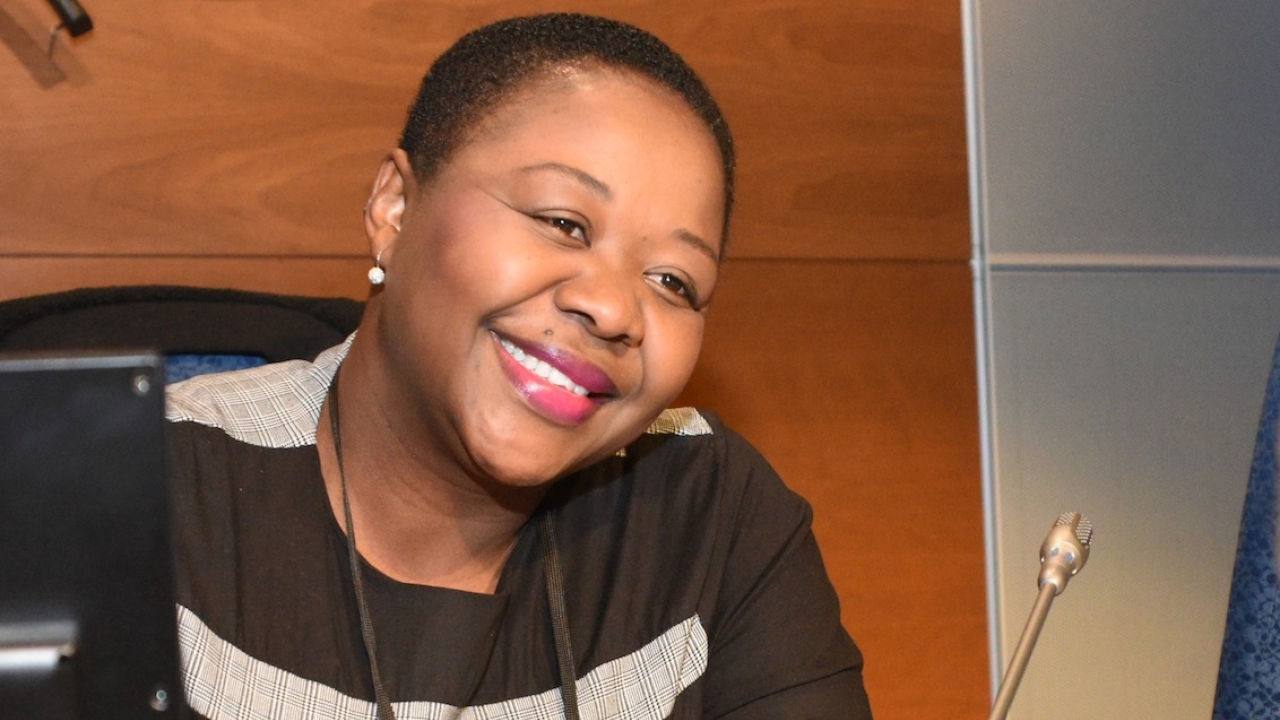 GL: Congratulations on your appointment as president of the ICAO General Assembly. How significant is this accomplishment for both African aviation and for you personally?
PK: In terms of African aviation, many people may not be aware but the previous president of the ICAO council was a Nigerian national, Dr Olumuyiwa Benard Aliu. So Africa is making its voice heard and my appointment is a further step in the right direction and speaks volumes regarding the talent and skills of Africans.
Personally, the unanimous election by all member states is something I will never forget.
It was a very humbling experience which I thank God for.
And I must also acknowledge the South African Government for driving the transformation programme – without apology. Had our government not been so progressive in gender equity initiatives, there would not have been a female DCA and I would not have been recognised by ICAO and its member states.
GL: Africa has struggled to compete on the world stage with its share of airline traffic having fallen from 2% to currently around 1.8% – despite having 20% of the world's population. Is your appointment due to ICAO's 'no country left behind' policy, which is its effort to assist states in implementing the ICAO standards and recommended practices (SARPs)?
PK: Maybe it's important to bring context to the concept of the 'no country left behind' campaign. It is based on the principle that countries that have consistently maintained critical safety or security element ratings of above 80% must assist those who are struggling to be compliant within their respective regions, or on the continent. This term cannot, therefore, be used loosely, and stereotypically, to suggest that my appointment is made on such a basis.
I must point out that there are many African countries performing very well and, in this regard, I would also like to recognise the election of Nigeria and Egypt in part II of the governing council because of their contributions to the provision of facilities for international civil air navigation.
Far more significant is that Equatorial Guinea, Ghana, Ethiopia, and Zimbabwe were elected to part III of the ICAO council. These were significant achievements for the countries, their respective regions, and the continent.
GL: Under your leadership, South Africa set a clear goal of re-election to the 36-country ICAO Governing Council, and you achieved this. How important is this?
PK: I honestly cannot take credit for this. I was merely part of the team under the department of transport that contributed to making sure this was achieved.
The re-election is important because it gives South Africa a voice on global aviation matters. This means it (along with other elected African member states) will have a role in providing direction to the work of the ICAO, especially as it implements the resolutions of the assembly over a three-year period.
GL: Aviation is a traditionally male-dominated industry – what does your appointment mean for women in aviation?
PK: I hope it inspires women in the aviation sector globally, knowing that I also have a role to play in mentoring and coaching other women to challenge the status quo and to be fully empowered in our industry.
The fact that this election made me the first-ever woman president in the ICAO assembly's 78-year history was quite special on its own. What it says is that the world has turned the corner in recognising that women, irrespective of where they come from, can take up leadership positions, including in the highest decision structures of UN bodies.
GL: How important is transformation of the SACAA for you? You have clearly accomplished much as the organisation has 45% women senior managers, 51% women employees, and 89% black employees. Do you aim to do more?
PK: It is no secret that the aviation industry is still behind on transformation matters, particularly in South Africa. This requires our collective efforts to ensure an inclusive industry that embraces gender equity and racial inclusivity. It is the right thing to do.
No child should ever feel left out because the system is not embracing diversity. In fact, diversity is good for our democracy, and it is good for sustainability and progress.
Several SACAA programmes support the transformation of the industry, including a bursary scheme, learnerships, trainee programmes, and enterprise development programmes. We are mindful that we have a long way to go, but we will take it one step at a time.
GL: Is your appointment a recognition of what you have achieved with the SACAA?
PK: I would like to believe that it is two-fold. Firstly, it's probably due to our own organisational successes, and secondly to the role I have played in representing South Africa in the structures of ICAO over a number of years.
As the SACAA, our international ratings on aviation safety and security with ICAO have increased significantly, which places South Africa among the best-performing countries in this regard. We have reported nine clean audits in the past 10 years from the auditor-general. And, just recently, we retained our US-Federal Aviation Administration (FAA) category 1 status.
ICAO and its member states must have been convinced that I have the capacity to navigate complex discussions successfully, and with outcomes that are in the best interests of the organisation and the global aviation industry, striking the right balance on complex issues.
GL: Does the focus on your being an African woman bother you? – Would you not prefer to be judged just as a person?
PK: On the contrary, I didn't feel at all that I was judged by member states as being an African woman. I'm certain that, if it bothered them, I would not have been elected.
There was a broad consensus that this global meeting was said to be the most difficult, with the most contentious matters. In the end, the matters were all delivered such that all the parties walked away with the feeling of being heard. That was my intention when I accepted this nomination, and I will let history judge how that went.
I will never denounce, nor be bothered by, my identity as an African and my gender to feed a narrative that this was a chance appointment. It was an appropriate appointment that was long overdue, because many women in civil aviation are capable of performing the role.
Stay up to date
Subscribe to the free Times Aerospace newsletter and receive the latest content every week. We'll never share your email address.