Zambia's zest
Maggie Kaunda, acting managing director at the Zambia Airports Corporation, talks to Keith Mwanalushi about the opening of new airport infrastructure in the capital, Lusaka, and Ndola in the Copperbelt.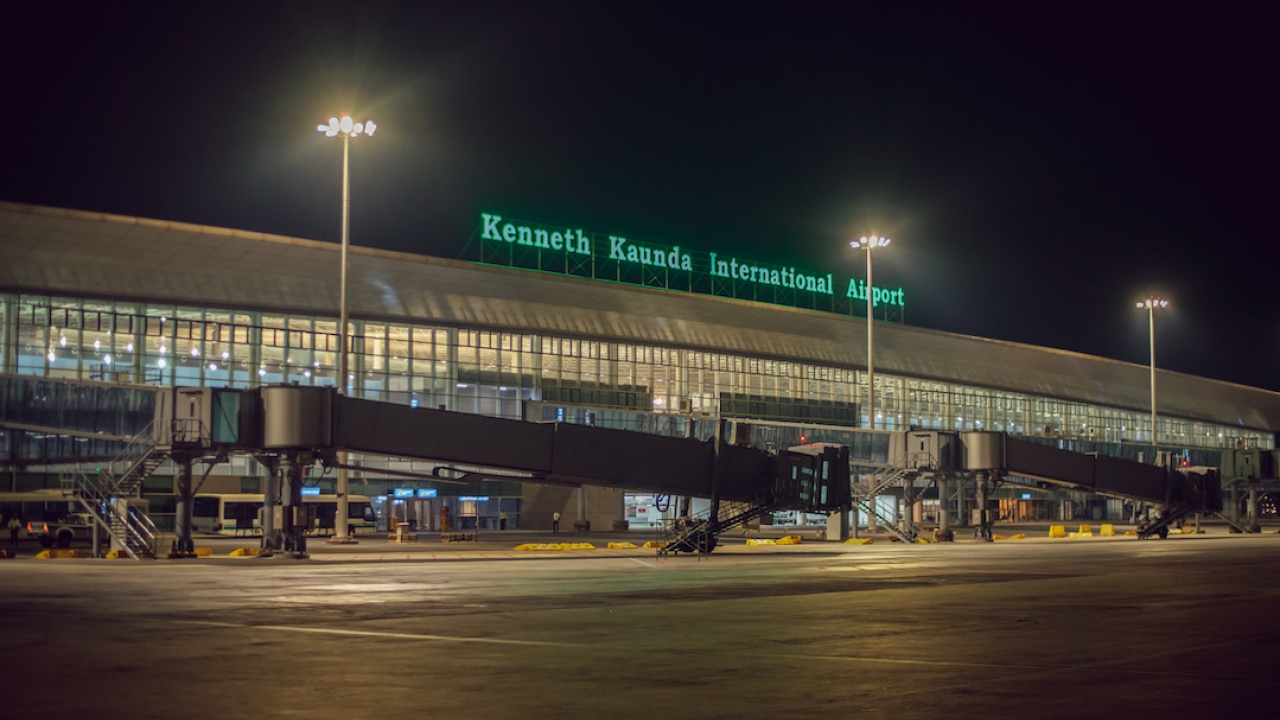 Zambia's largest airport infrastructure projects – the new Terminal 2 at Kenneth Kaunda International (KKIA) in Lusaka and a greenfield airport in Ndola – have finally opened.
"This is in response to the government's intention to make Zambia into a regional transport hub for passenger and cargo movements," explained Maggie Kaunda, acting MD at Zambia Airports Corporation Limited (ZACL).
Investment of more than $1 billion has been injected by the state.
"The infrastructure development projects are also a response to ZACL's land use plans, which seek to develop the concept of an 'airport city' around our four international airports, transforming them into real economic destinations," said Kaunda.
Terminal 2 in Lusaka was developed at a cost of $360 million and includes a new terminal building with six aero bridges, a new air traffic control (ATC) centre, a cargo terminal, a hotel, plus VIP and fire and rescue facilities.
The new terminal caters for four million passengers annually and the old terminal building, which has seen little upgrading since it opened in 1967, will now be refurbished and rebranded as Terminal 1, boosting total capacity to six million.
In addition, airport services provider, National Aviation Services (NAS), and local ground services company, NAC2000, revealed a five-year tender for a 588sqm exclusive departure lounge that will cater to all passengers travelling out of the airport in Lusaka.
The new Pearl Lounge is part of more than 50 lounges operated by NAS across its network in Africa, the Middle East and South Asia.
Lusaka's KKIA is the largest facility in the country and is located within a two-hour catchment area of other southern African capitals, which should make it an ideal transit airport for connecting traffic.
Regular direct connections by Emirates to Dubai and Qatar Airways to Doha, and the start of domestic and planned regional services by Zambia Airways, should add to the appeal of Lusaka becoming an ideal transit centre.
Local operator, Proflight Zambia, already serves popular domestic points and Johannesburg; but both local carriers will need to significantly bolster their networks and capacities to tap into the transit market.
Cleary, the latest Covid variant, Omicron, put spanners in the works when much of southern Africa was placed on the no-go list by several countries around the world. In 2019, before the pandemic hit the region, it was estimated that Zambia's passenger traffic was growing by a steady rate of 5% per annum. The effects of the pandemic caused a decrease of about 80% in 2020 compared to 2019, according to ZACL.
The pandemic caused significant delays to the airport projects, which saw completion timelines moved for both facilities in Lusaka and Ndola. "Project targets had to be revised and there were delays in the delivery of construction materials. This meant that operationalisation of Terminal 2 and Simon Mwansa Kapwepwe International Airport in Ndola was delayed by more than 12 months," said Kaunda.
The new airport in Ndola serves as a gateway to the mineral-rich Copperbelt region, which is the backbone of the country's copper mining activities and essentially pulls much of the mining business and cargo flow.
The $397 million greenfield project consists of both passenger and cargo terminals. There is capacity for one million passengers annually and the 2,996sqm cargo terminal can cater for 8,000 tonnes of freight per annum.
The terminal building has a heavyweight ventilation and air conditioning system, integrated baggage handling, an integrated fire suppression system, three aero bridges, stand-by power generators, and self-checking counters.
"As a corporation, we are engaging new airlines to increase traffic levels," said Kaunda. "Qatar Airways, for example, commenced operations to Lusaka in August 2021, which was a welcome addition. And, with the arrival of Zambia Airways, we expect growth in traffic levels and reduced rates, bringing healthy competition to the domestic airline market."
Stay up to date
Subscribe to the free Times Aerospace newsletter and receive the latest content every week. We'll never share your email address.