Towering control
Indra's growth in Africa continues apace as it dominates the region's air traffic management (ATM) solutions. Marcelle Nethersole found out more from the company's Guillermo Rosello.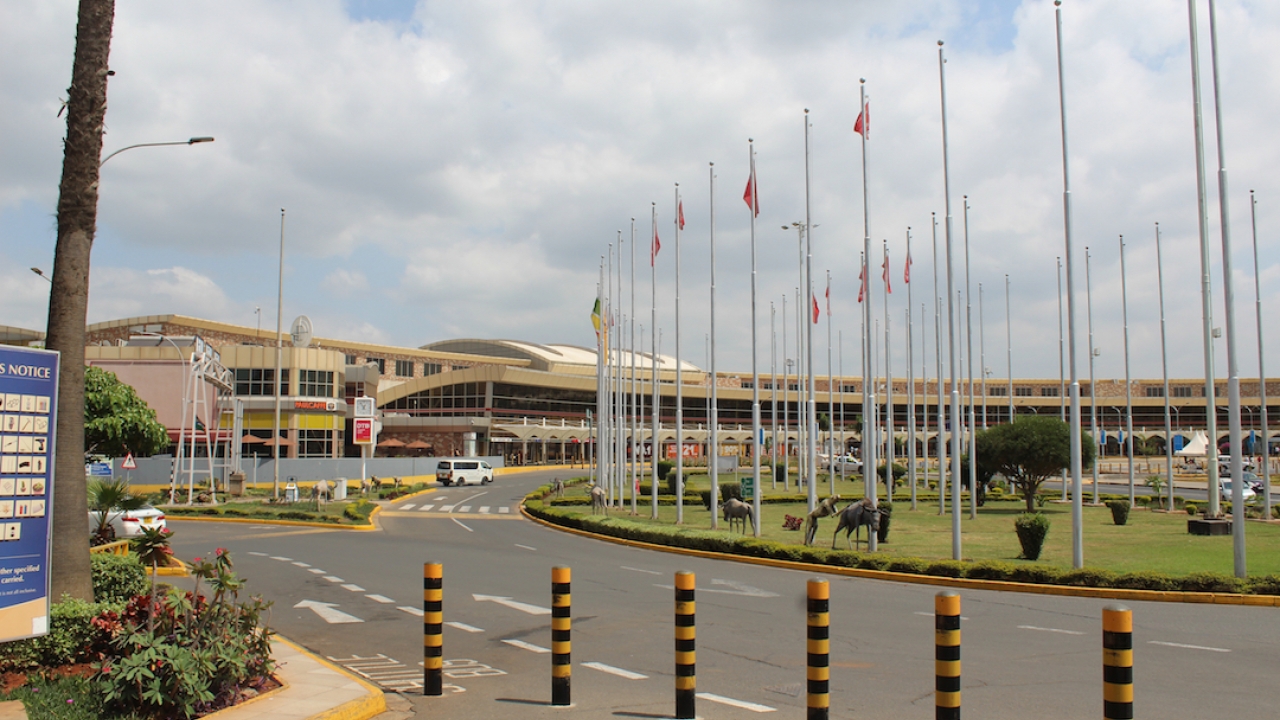 It seems there is no stopping Spanish company, Indra, in continuing its success as a leading provider of air traffic management systems at airports across Africa.
The company, which provides proprietary solutions in specific segments of the transport and defence markets, has provided 5,700 air traffic management installations to 180 countries.
It has executed more than 550 projects in 48 out of Africa's 54 countries, implementing systems ranging from automation and surveillance to voice communications, navigation and aeronautical information.
Indra has been operating in Africa since 1995, with offices in Morocco, Algeria, Kenya, Libya, Senegal, Mozambique, South Africa and Zambia.
"Our solutions have been the lynchpins in most of the countries with leading projects in key markets throughout the continent's economy," said Guillermo Rosello, Indra ATM director for Africa.
Earlier this year, the company won the contract to modernise air traffic control at Kenya's Jomo Kenyatta International Airport (JKIA).
"This control centre will facilitate the coordination of flights approaching JKIA and two other airports in Nairobi (Eastleigh and Wilson). Our system will also be synchronised there as well," explained Rosello.
The state-of-the-art Indra system includes the automation of the control centre, control towers, and a simulator for training the controllers. It will also incorporate the existing sensor network, providing a highly accurate view of the air traffic. 
"The Indra Air Automation solution will provide the Kenya Civil Aviation Authority (KCAA) with the ability to develop and reorganise its airspace in a dynamic manner, adapting to the different operational situations," said Rosello.
It will also enhance KCAA's ability to ensure the highest possible level of safety and efficiency in all the air operations that it manages.
"The project forms part of the KCAA's efforts to modernise the country's air traffic management and consolidate the country's position as a regional hub," added Rosello.
The company is also working extensively in Algeria and is the main technological partner of Établissement National de la Navigation Aérienne (ENNA), Algeria's air navigation service provider (ANSP).
"In 2018, Indra undertook the renewal of Algeria's entire air traffic management infrastructure within a project which, given its size and ambitious scope, will place ENNA – the state air navigation service provider – at the forefront worldwide in terms of safety, efficiency, capacity and respect for the environment," said Rosello.
The project encompasses the modernisation of the existing control centres and the creation of a new one, plus the deployment of radar and automatic dependent surveillance – broadcast (ADS-B) systems.
There's also an extensive communications network comprising a very small aperture terminal (VSAT) – a small-sized Earth station used to transmit and receive data, voice and video signals over a satellite communication network – plus VHF and FH stations.
Indra is also working with Algeria's north African neighbour, Tunisia.
"We have operated for 12 years without interruption with the Tunisian Civil Aviation and Airports Authority (OACA, Office de l'Aviation Civile et des Aéroports)," said Rosello.
"Indra has modernised most of the air traffic management systems in the country and has also provided it with a dense network of primary and secondary radar and ADS-B systems that make this airspace one of the safest in the world."
The company has also been operating in Morocco for more than 20 years. It has been collaborating with the Moroccan Airports Authority (ONDA) for more than a decade to permanently modernise the country's air traffic management systems.
In Uganda, Indra is the technological provider of airport systems, and was commissioned to supply and install its advanced passenger information system (InSIGHT) at Entebbe International Airport.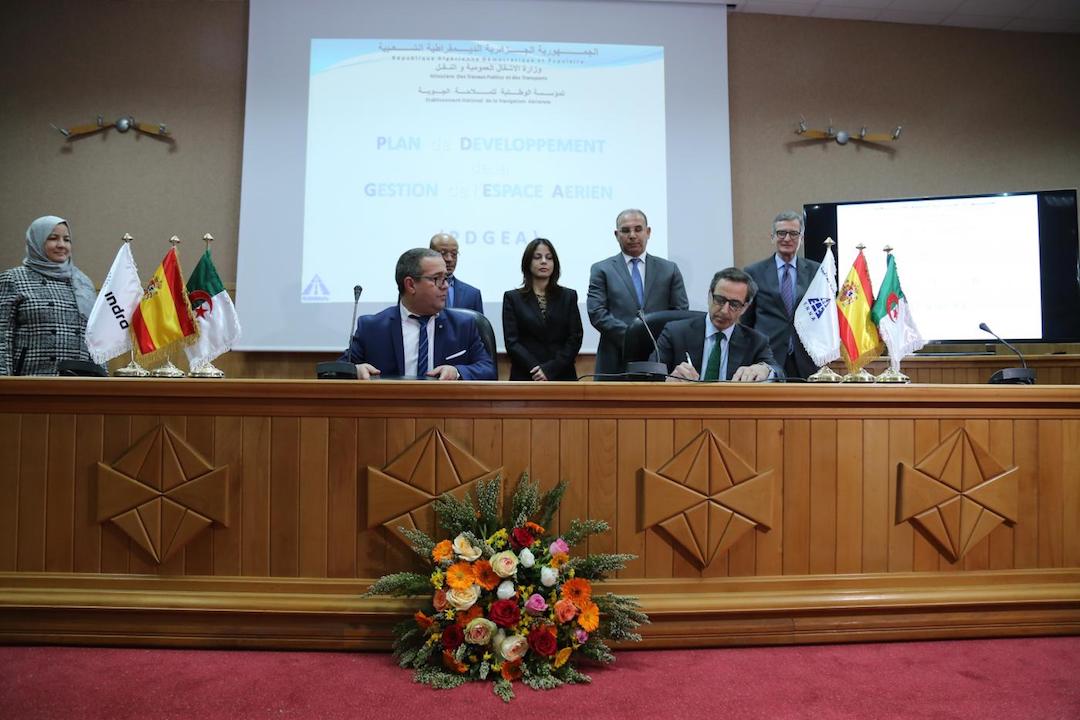 Meanwhile, Nigeria's largest airline company (Arik) has also implemented Indra's revenue accounting solutions, while South African carrier, SAA, has opted for Indra's technology to increase its online visibility and move forward digitally.
"I should also mention the project for the modernisation of the air traffic systems in Ghana, launched in 2013, which includes automation, surveillance and communications systems for the country," said Rosello proudly. "The project incorporates a simulator that can also be used to train controllers from neighbouring countries."
Rosello said the company trains and employs local personnel for most of its activities in the region and that this brings "enormous value" to both technical and corporate tasks and forms an integral part of the company's culture.
"In our Algerian subsidiary, for example, we train young engineers and provide rapid advancement for them within the framework of our 'smart start' programme," he explained.
Rosello admitted that the current Covid-19 pandemic, together with its effects on air traffic, had led to a slowdown in air traffic activity.
However, he was bullish about the future. "Africa occupies a privileged position for the adoption of new air traffic technologies and may even make more rapid progress than other regions during the deployment of new solutions in this field," he said.
"Africa is a highly suitable geographical area for the implementation of unmanned air traffic management solutions being integrated into conventional air traffic for the launch of large-scale drone operations. There are currently several countries in the region where drone operations have been deployed to deliver medicines to rural areas, perform surveillance and security tasks, crop control, etc."
He added that the type of airports in several countries in the region make them ideal for the implementation of remote digital tower solutions to provide control services, thus maximising the safety of their operations at a very low cost.
"Africa is also the ideal region for the adoption of new global satellite surveillance and communications services, such as those to be offered by Indra's Startical network," Rosello concluded.
Stay up to date
Subscribe to the free Times Aerospace newsletter and receive the latest content every week. We'll never share your email address.