Smart attack
French aviation infrastructure specialist Egis sees many new airport development opportunities in a vibrant and growing Gulf market.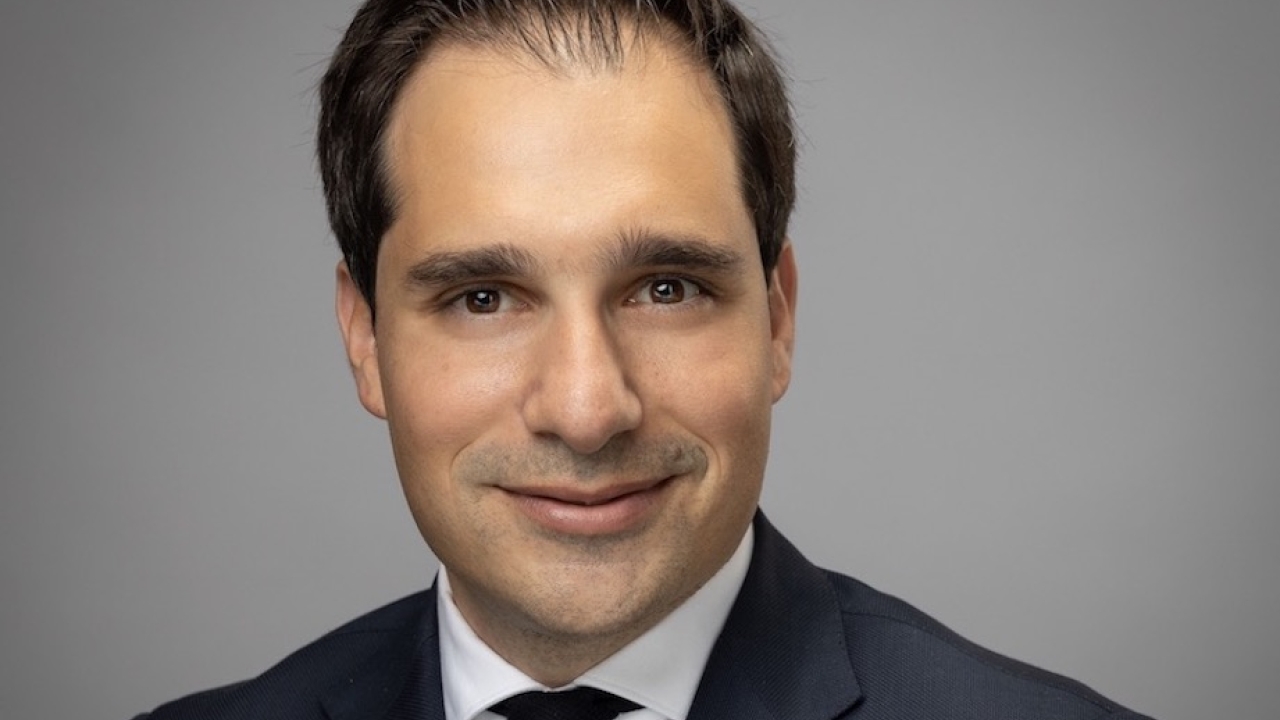 The Dubai Airport Show remains the "most important show in the region" for Egis, the aviation consultancy and airport operator, with this year's show marking its 10th appearance. The French company's chief commercial officer, Jacques Khoriaty, told Arabian Aerospace that with Egis targeting the airport and air traffic management (ATM) sectors in the Middle East, the airport show delivers on both fronts.
In terms of passenger traffic, he noted, the Middle East hadn't been as badly impacted as Europe and other regions by the slowdown in aviation caused by the global pandemic. Highlighting destinations that were recovering well, he said Dubai International Airport had recorded its busiest quarter since 2020 in the first three months of this year with 13.6 million passengers.
"Saudi Arabia is forecasting ambitious growth in its aviation sector over the next five to six years," said Khoriaty. "This growth will generate new opportunities for us, but it will also create the need to find innovative ways to squeeze more capacity into existing infrastructure, as building new facilities is not always the optimum solution."
Egis is currently working with Ras Al Khaimah International Airport, having been awarded a contract during the Dubai Airshow in November 2021. Khoriaty said that as part of the agreement to expand the airport's existing terminal, Egis was working with the air transport hub in the northern UAE emirate "to establish the best possible solution to give them more capacity in the near term, but we're also exploring a long-term solution to accommodate anticipated growth." Although it's too early to confirm details, Khoriaty suggested the latter could entail either a major revamp of the existing terminal or a completely new facility.
The company also has a strong presence in the Kingdom of Saudi Arabia (KSA), where it is currently supporting a full airspace restructuring programme as part of the Saudi Future Airspace Concept (SFAC). It is also working on the development of Amaala Airport, a greenfield air transport hub on the Kingdom's north-western Red Sea coast, which is due to be completed in 2023.
"Having supported the airport since the beginning with its feasibility, planning and design studies, we're now nearing completion on Phase 1, which has primarily involved construction of the runway," said Khoriaty.
With KSA set to relaunch a privatisation plan for ownership of its airports as part of its economic diversification, Egis also has its eye on some of these airport contracts. In addition, Egis is keen to engage with planning for the new airport at Neom, the new "smart city" being developed in the Kingdom. The airport is expected to be designed to handle up to 25 million passenger a year.
To support continued growth in the cargo sector, Khoriaty referenced Egis's collaboration with Hamad International Airport in Doha on its new cargo terminal. He added: "We are also working with Bahrain Airports Company on the design and construction of a new cargo village, which will be used by the likes of Cargo Express, DHL and FedEx."
In terms of innovations, Khoriaty is keeping a close eye on the wider adoption of biometrics. "We're already seeing the digital transformation of the sector, but ultimately I believe we are heading for a completely 'touchless' airport experience," he said. "It's something we need to embrace and plan for."
To help airports in the Middle East and across the globe adapt more efficiently to this rapidly evolving environment, Egis plans to roll out its digital twin model which it has been developing for airports.
The airport community was now more ready than ever to embrace innovative technologies, Khoriaty said. "As an industry, aviation has been slow at adopting new technologies because of the different regulations and security threats. However, one thing the pandemic has resulted in is the willingness to innovate and move faster."
Stay up to date
Subscribe to the free Times Aerospace newsletter and receive the latest content every week. We'll never share your email address.