Secrets of our magnificent seven
For the seventh consecutive year, Cape Town International Airport has been awarded the Skytrax Best Airport in Africa award. Regional general manager, Mark Maclean, explained how the team did it.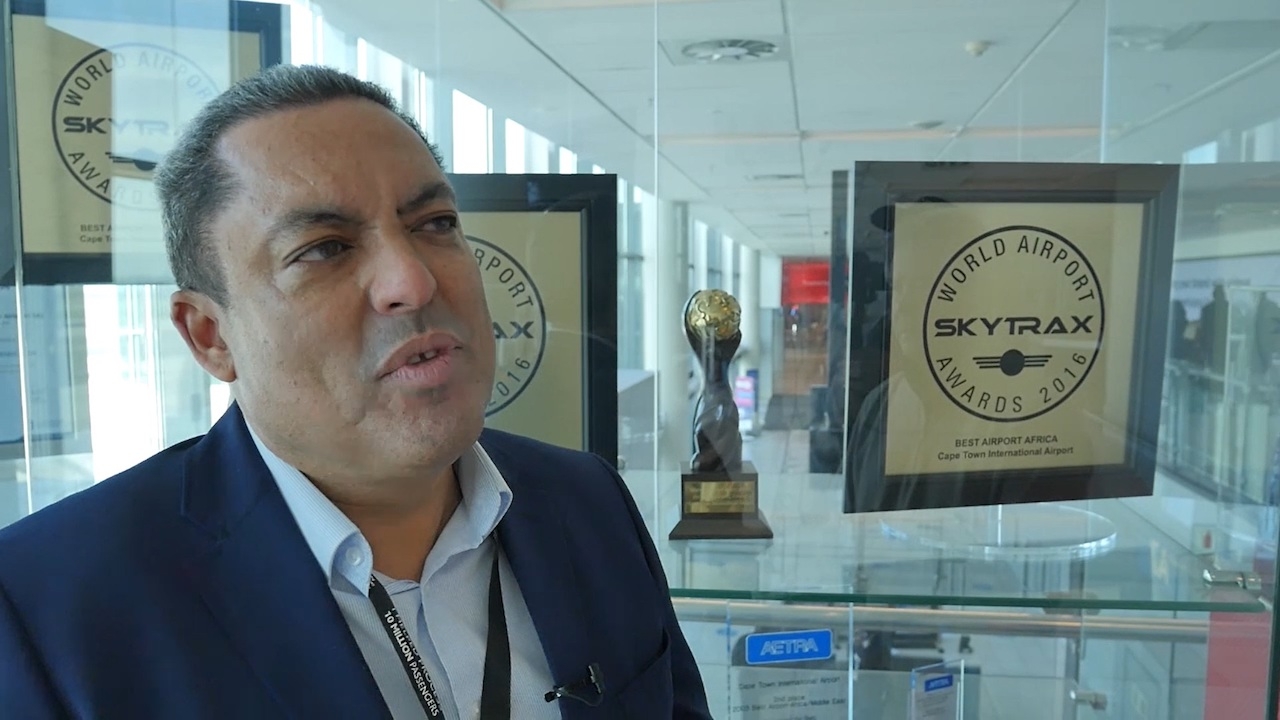 As the head of Cape Town International, Mark Maclean is particularly proud of the Skytrax award, where airports across the world compete on the basis of customer experience.
Cape Town was rated against all the other airports across Africa and came out top – once again.
Maclean said "It shows how the ethos we build in making sure that we take care of our customers is serving us well in terms of how they rate us."
Not only did he and his team win the best airport in Africa award, they completed a hat-trick with the best airport staff in Africa, and also the cleanest airport in Africa awards – a combination that goes a long way to explaining how they took the continent's top prize.
Covid-19 caused a drop in passenger numbers from 10 million in 2019 to just 4 million in 2021. Despite this, Cape Town's service levels have not slipped and Maclean is proud of the airport's ability to process passengers efficiently and reduce aircraft turnaround times.
"We have been able to deliver one of the best on-time performances in the world for our client airlines. Our passenger process times through the airport are world class – certainly within the international best-of-class standard," he said.
"Non-airside revenue is vital for our survival and we have a good retail offering with a relaxed environment for our passengers. All those things come together to create an environment where passengers can feel that, not only will they get a reliable service, but also they will feel welcome and relaxed."
Maclean used the Covid-19 lockdown for developing and implementing new procedures and protocols to minimise the disruption to passengers in anticipation of a slow return of international tourists.
One of the key new customer-centric developments has been the introduction of e-gates for passport control. These improve passenger processing times and experience, while maintaining the security and integrity of the airport's immigration facility.
The e-gate system identifies threats based on passenger profiles, and the advanced passenger processing system is used to identify known suspects – for example, those to stop or on watchlists.
The airport's award-winning status contributes to Cape Town being rated as one of the best tourist destinations in the world.
Ten years ago, the airport was planning for a 90% local traveller mix, with just 10% international travellers. However, due to the collapse of two of South Africa's low-cost carriers – Mango and Kulula – and the Western Cape's success as an international tourist destination, the passenger mix is now almost 25% international.
This is largely due to the airport's ability to attract new airlines and expand the routes it serves. The world-renowned Cape air access initiative has been instrumental in this success.
The appointment, in 2021, of former Airlines Association of Southern Africa chief executive officer, Wrenelle Stander, as CEO of the Western Cape Tourism, Trade and Investment Promotion Agency (Wesgro) has further continued the airport's recovery. "Our airport's role has had to grow to match the demand," Maclean explained.
Before Covid, the airport was set to finally begin its huge new expansion plan with the runway realignment project. However, with the dramatic drop in passenger numbers and recovery expected to continue for at least another year or two, Maclean said the expansion plans have once again been postponed.
Stay up to date
Subscribe to the free Times Aerospace newsletter and receive the latest content every week. We'll never share your email address.