Nigeria terminals plan hits patch of turbulence
World events are creating significant challenges for Nigeria's airport investment programme.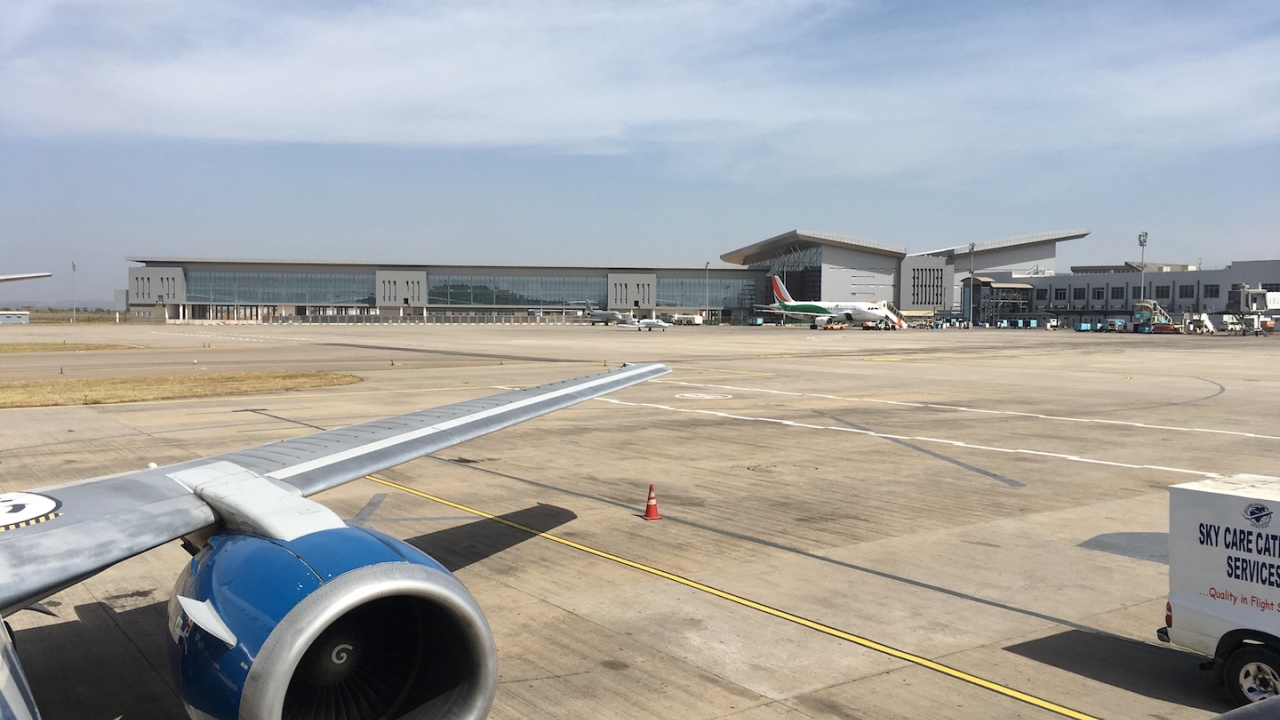 Nigeria's aviation sector is in something of a holding pattern. The country's proposed national carrier, Nigeria Air, for which plans seemed to be full steam ahead earlier this year with a proposed launch date in July, has stalled.
In June, Nigeria's Minister of Aviation, Hadi Sirika, confirmed the carrier had received an air transport license (ATL) from the Nigerian Civil Aviation Authority (NCAA) and, at the end of July, plans for leasing three aircraft were announced.
However, there is still a question mark over the airline's confirmed start date.
Similarly, plans to privatise at least some of Nigeria's air transport hubs are at a standstill.
In 2015, Sirika revealed plans to hand over four out of five of the country's major airport terminals – Murtala Muhammed International in Lagos, Port Harcourt International in Rivers State, Nnamdi Azikiwe International in Abuja, and Kano International in the country's northern region – to private concerns under concession agreements. However, despite the prequalification phase of the airport concession programme closing in October 2021, it remains unknown as to when the next phase will be announced.
According to Kabir Mohammed, regional manager/airport manager of Nnamdi Azikiwe International Airport, and head of Nigeria's aviation roadmap implementation team, the process of privatising the airports "is still ongoing".
He said that a transaction advisor is overseeing the process. "The initial bidding process has now closed and further negotiations need to take place with those bidders that have been shortlisted."
He also noted that, while airports across the country have been working hard to "build back better" following the Covid-19 pandemic and prepare for increased passenger demand: "The global aviation fuel crisis has been hugely challenging for Nigeria's aviation sector."
He explained: "The fuel crisis has been the cause of various delays which, in turn, have overwhelmed the country's existing airport facilities and infrastructure. For an airport that is used to handling 500 passengers at one time but is suddenly expected to handle 1,000 travellers due to delays, that not only stretches capacity but also agitates customers."
Mohammed added: "Air travel is increasing by the day but so, too, are security challenges, which is why the federal minister of aviation is looking at programmes and projects to expand the current capacity of all the country's airports."
In line with these plans, reports from a cabinet meeting held at the end of June suggested the Federal Executive Council (FEC) of Nigeria had approved an investment of $57 million for the purchase of equipment for 16 airports throughout the country. The kit includes radio communication systems for control towers and instrument landing aid systems.
Although Mohammed was unable to confirm the details of the $57 million investment, he was able to clarify that 12,000 hectares of land in Abuja have been handed over to Sirika in line with the country's aviation roadmap projects.
He explained that one of the key projects for this land is a second runway at Nnamdi Azikiwe International Airport. China Civil Engineering Construction Limited (CCECC) has been tasked with building the runway.
Whether privately operated or not, Mohammed underlines the need for all Nigeria's airports to be operated effectively and efficiently, regardless of whether they are profit making.
"Not all airports can sustain themselves but having that consistent network of air transport hubs across the country is vital in terms of connectivity for both trade and tourism. Our skies are safe, but I believe our airports can and should be run more effectively," he said.
While Mohammed remains confident that Nigeria Air will be up and flying before the end of the year, he also underlined the need for greater alliance and investment across Nigeria's aviation sector to ensure its roadmap is successful.
"There is no shortage of passengers wanting to fly and the airports exist to accommodate that air traffic. However, I would like to see greater collaboration and support among the different stakeholders going forward," he concluded.
Stay up to date
Subscribe to the free Times Aerospace newsletter and receive the latest content every week. We'll never share your email address.