HIA's best keeps getting better
Qatar's Hamad International Airport looks to the future after coming out of the pandemic as a clear winner in the technology and sustainability stakes.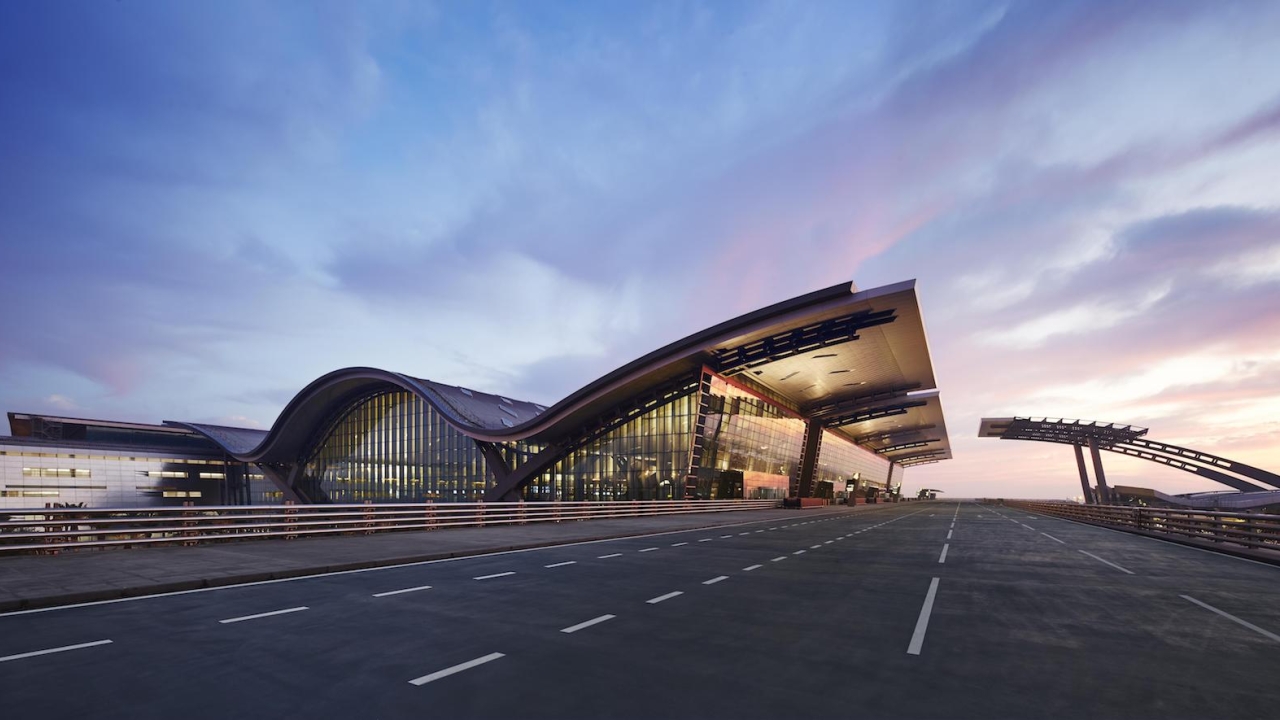 Hamad International Airport (HIA) was named 'best airport in the world' in the 2021 Skytrax Awards for its 'safe and seamless connectivity' during the pandemic – just one of a number of accolades it has won over the last couple of years.
Much of this success is down to its state-of-the-art technology.
"Since the start of the pandemic, HIA has worked hard to ensure that passengers can continue to travel in a safe airport environment," explained HIA chief operating officer, Badr Mohammed Al Meer.
"We introduced new health and safety processes to align with World Health Organization (WHO) guidelines, implemented new technologies, increased our cleaning efforts, and constantly adapted to the 'new normal' of air travel."
HIA has implemented cutting-edge technologies to secure a hassle-free passenger experience from arrival and transfers, to boarding, achieving minimal and seamless connection time.
Al Meer said: "Innovative technology, such as HIA's smart screening helmets, enable contactless temperature measurement and the airport's fully autonomous disinfectant robots have optimised operations, effectively eliminating the majority of infectious microorganisms.
"The airport has in place ultraviolet light (UVC) disinfection tunnels in its terminals to decontaminate arriving passengers' luggage, as well as other new technology, which allows transferring passengers to move through security checkpoints without having to take out any electronic devices from their bags.
"Using computer vision and artificial intelligence, HIA's internal teams also developed an automated facial detection system to ensure the wearing of masks. The airport also provides a streamlined touchless passenger experience at key touchpoints, such as self-check-in and self-bag-drop."
Since 2014, HIA has showcased its commitment to environmental sustainability by pledging to improve carbon efficiency per traffic unit to 30% by 2030. The airport has since observed a steady downward trend in overall CO2 emissions and has been certified at level three by the Airport Council International (ACI) airport carbon accreditation programme.
There is a continued commitment to environmental sustainability. HIA's airport expansion will make it the first airport in the MENA region to achieve a four-star global sustainability assessment system (GSAS) rating. This is a performance-based system for rating green buildings and infrastructure.
The terminal will also be a leadership in energy and environmental design (LEED) silver-certified building with innovative energy efficiency measures incorporated throughout the premises.
"As part of HIA's expansion project, the flora for its indoor garden is being brought in from sustainable forests from around the world," explained Al Meer. "All plants have been selected to acclimatise to the internal conditions of the terminal, minimising the ecological impact of the development. They will continue to grow throughout the life of the airport."
Proof that the airport is running 'business as usual' since the pandemic are its passenger figures. It served 17.7 million passengers in 2021 – a leap of 41% year-on-year.
Flights from the Doha hub connect to 160 other destinations, with eight new passenger destinations and a new airline partner, RwandAir, added to the network last year.
Airport cargo operations increased by 20.71% in 2021, with 2,589,283 tonnes of cargo handled, along with the introduction of six new cargo destinations. Aircraft movements also grew by 28.12%, with 169,909 total aircraft take-offs and landings.
This November, the airport is looking forward to receiving an influx of passengers and airlines as the official airport partner for the FIFA World Cup Qatar 2022.
"The airport will soon grow its capacity to more than 58 million passengers annually, which falls under the expansion project's initial phase," said Al Meer. "Phase B, which will begin after the World Cup, will increase the airport's capacity to more than 60 million passengers annually.
"From the finest culinary experiences, artworks by world-renowned creators, exclusive retail offerings by Qatar Duty Free, to exceptional connectivity to 80% of the world's population, HIA delivers an airport journey like no other."
Stay up to date
Subscribe to the free Times Aerospace newsletter and receive the latest content every week. We'll never share your email address.