Worth the weight?
Keith Mwanalushi looks at African low-cost carrier (LCC) cargo operations following the recent launch of freight services at Jambojet in Kenya.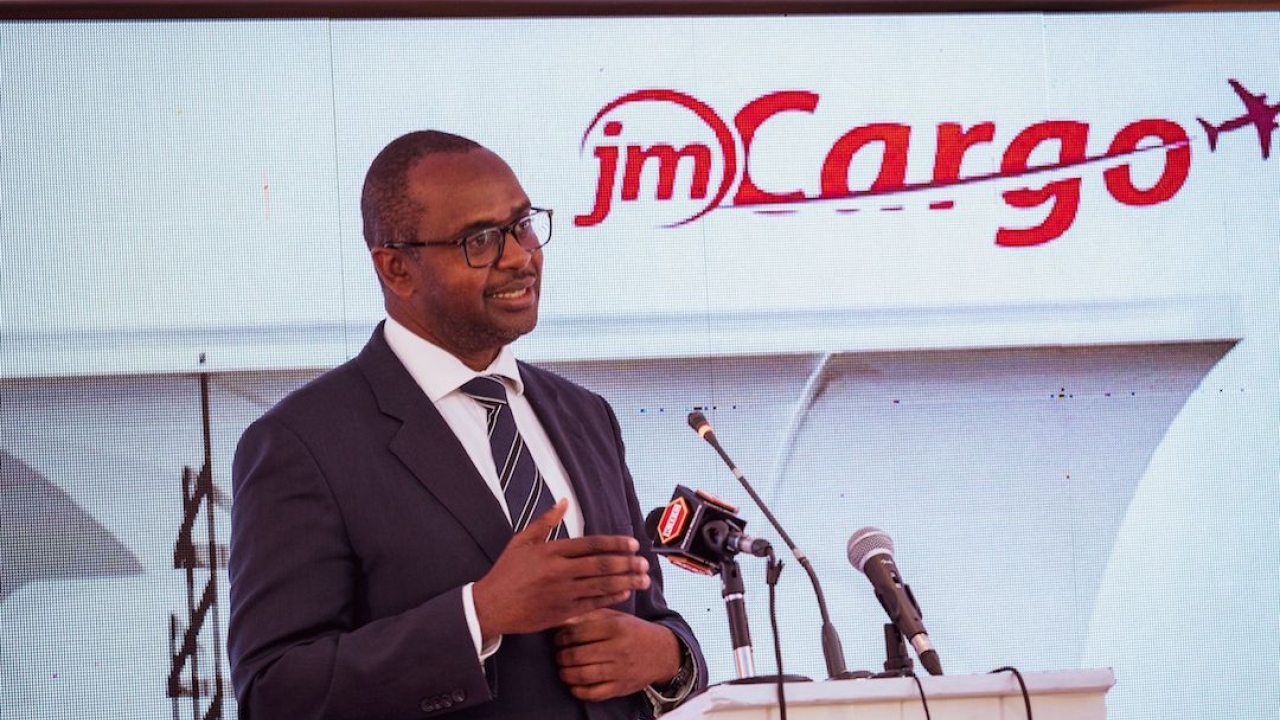 Multiple LCCs around the world have recently and opportunistically launched air cargo operations as lucrative complements to their core businesses, either as temporary pandemic-era measures or long-term dedicated cargo ventures.
By the time Kenyan LCC, Jambojet, announced its intentions to carry freight in February 2022, cargo capacity by African airlines was 8.2% above February 2021 levels, according to the International Air Transport Association (IATA).
Despite Covid-19 putting LCCs under extreme pressure, Jambojet CEO, Karanja Ndegwa, revealed that cargo operations were a strategic plan even before the pandemic. "By the time it hit we were well into our preliminary preparations. However, the impact of the pandemic heightened the urgency to go into the market and begin operations," he explained.
Before the pandemic, Jambojet flew six Dash 8 aircraft on around 280 flights weekly across the network and each had a cargo hold capacity of 1.2tonnes – mostly flying empty. "Globally, the demand for cargo intensified, and airlines had to adapt accordingly, especially with the dwindling passenger numbers. This kind of environment puts pressure on LCCs, and airlines in general, to think creatively and increase non-passenger revenues," said Ndegwa.
Some LCCs have previously avoided flying cargo because loading and unloading freight can often disrupt tight turnaround times – at Jambojet this is between 20 minutes to an hour depending on the station.
Ndegwa said the airline has a dedicated ramp operation for each flight and, thus, can load and retrieve cargo quickly. "We also work with cut-off times, ensuring we only accept cargo up to two hours before departure," he added.
After the signing of a four-part bilateral agreement between Kenya and the DRC in April 2021, Ndegwa reports a tremendous impact on trade between the two countries – including cargo volumes on the airline's services to Goma.
"We expect that, as more traders from both countries discover opportunities, there will be more movement of cargo and passengers. After we launched the direct Nairobi-Goma route, we saw immense potential for trade between the two countries and, so far this year, we have moved more than 15 tonnes of cargo, mainly perishable vegetables and flowers from Kenya."
Jambojet has operated for eight years and, in terms of applying any new regulatory and compliance systems and processes to facilitate cargo operations, the airline has had to update its operations manuals, align its processes, and seek approvals from the regulator, the Kenya Civil Aviation Authority (KCAA).
The carrier also complies with International Civil Aviation Organization (ICAO) regulations on cargo-handling and, because freight operations are slightly different, it also had to ensure all critical staff were trained on the processes.
"We regularly conduct audits to identify operational gaps, if any, and work towards closing them where necessary," Ndegwa said.
Umang Gupta, managing director at global consultancy, Alton Aviation, said LCC involvement in the cargo business either comes in the form of temporary pandemic-era operations to fill a void in demand, or dedicated air cargo operations, where it is measured differently from passenger operations.
"Once the industry recovers to some form of post-pandemic status quo, we would expect LCCs to move away from temporary air cargo operations and focus on their core competencies rather than find ways to work air cargo into their existing passenger-focused models," he believed.
In terms of opportunities, Gupta observed that Jambojet will be capitalising on previously unused capacity within its Dash-8 fleet to provide a value-add service to companies within Kenya, for example transporting fresh seafood from coastal locations to Nairobi.
At the same time, he said the expansion would require additional resources and logistical expertise from the airline, while presenting challenges with optimal scheduling, as important cargo destinations do not necessarily overlap with the most popular passenger routes.
Stay up to date
Subscribe to the free Times Aerospace newsletter and receive the latest content every week. We'll never share your email address.