Walsh hits out at pandemic shambles
The airline industry met in Qatar in June to contemplate a world where Covid is receding and recovery is accelerating, but there are headwinds and increasing challenges.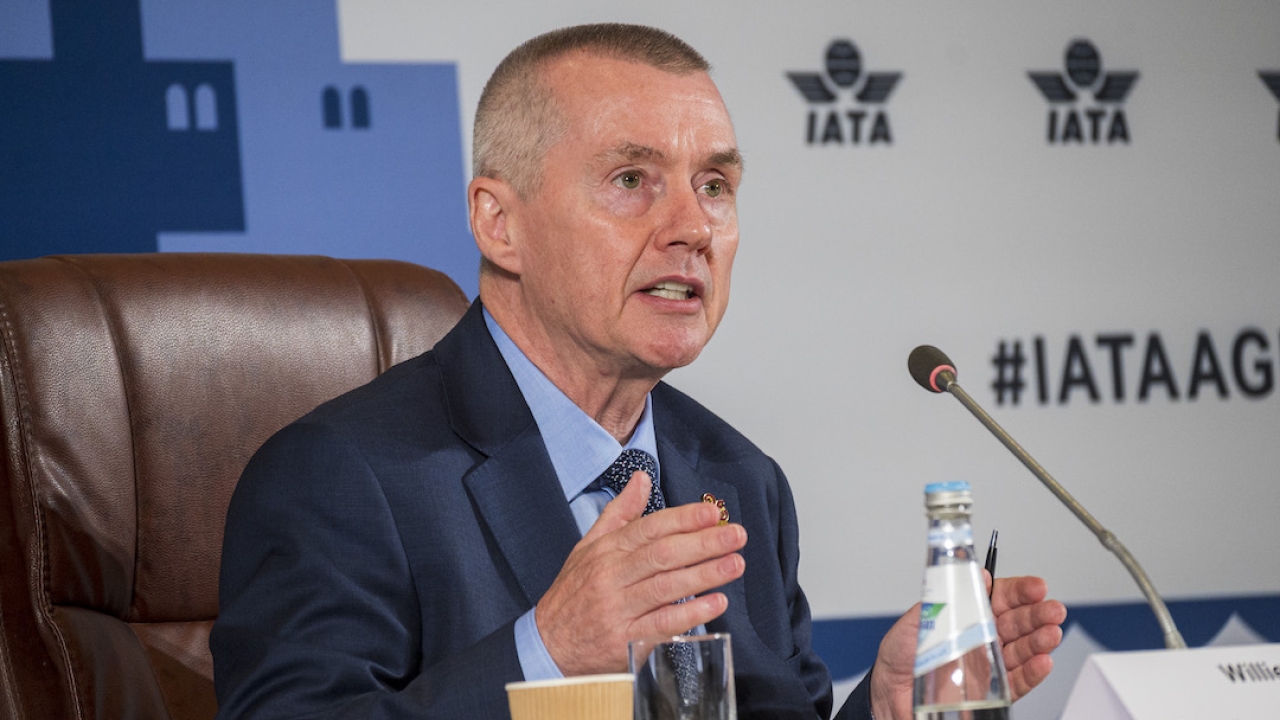 "Aviation is resilient. And we are rebounding." These were the opening words of the report by Willie Walsh, director general of the International Air Transport Association (IATA) to the association's 78th annual general meeting (AGM) on June 20.
It was a defiant message to a sector ravaged over the past two years by the Covid crisis, hit by staggering losses after a decade of consistent profitability.
A return to the black is "on the horizon for 2023" as Walsh announced an upgrade to IATA's 2022 outlook for the air transport industry. As the recovery accelerates, the new forecast predicts a loss of US$9.7 billion this year, an improvement on the $11.6 billion it forecast in October 2021.
"It is a time for optimism, even if there are still challenges on costs, particularly fuel, and some lingering restrictions in a few key markets," said Walsh. One of those markets is China, where that country's zero-Covid policy means its borders remain closed to international traffic.
There were no Chinese carriers at the AGM, or Russian ones. Russian airlines were excluded because of that country's invasion of Ukraine.
In fact, the 78th AGM had been scheduled to be hosted by China Eastern Airlines in Shanghai, but with China under lockdown, Qatar Airways chief executive Akbar Al Baker volunteered Doha. Walsh acknowledged the huge effort involved in creating IATA's flagship event in Qatar in just 81 days.
The stage was set for Qatar Airways and Al Baker, who became the first airline leader to run the AGM twice, having hosted it in 2014, to bail out this crucial industry affair it memorable style.
After welcoming American pop star Christina Aguilera on the opening night, the show reached new heights on the second night with global superstar Jennifer Lopez, who stunned IATA's 1,000-plus delegates and thousands of Qatar Airways staff with a pulsating show at the Khalifa International Stadium, one of the venues for the Qatar 2022 FIFA World Cup.
Away from the superstar glitter, the AGM got back to what it does best with an intense three days of airline bosses talking business and IATA delivering its messages via the 300 media present.
The first message focused on national responses to the pandemic, with Walsh castigating "government mismanagement".
"There was one virus, but each government invented its own methodology to control what travel remained possible. How can anybody have confidence in such a shambolic, uncoordinated, and knee-jerk response by governments?"
He said the longer-term priority was ensuring that governments worked much more closely with airlines in the next crisis and followed World Health Organisation (WHO) guidance.
Walsh also slammed airports for raising charges, picking out London Heathrow, Amsterdam Schiphol, and Dublin for double-digit hikes. "Out of the top 100 [airports], more than half announced increases for 2022 and 2023 – expecting their customers to make up for revenues they did not get during the pandemic."
IATA is asking for tougher regulation of airport charges and better consultation with airlines.
On sustainability – always top of IATA's agenda – the association called for urgent government action to put in place large-scale incentives to rapidly expand the use of sustainable aviation fuels (SAF) as aviation pursues its commitment to achieving net zero by 2050.
At the closing press conference, Walsh said the energy giants had to do "a much better job in relation to sustainable fuels. Progress to date is measured in words rather than actions," he said.
IATA also called for governments to adopt a long-term aspirational goal (LTAG) to decarbonise aviation when they meet at the 41st International Civil Aviation Organisation (ICAO) assembly in September.
"As we move from commitment to action, it is critical that the industry is supported by governments with policies that are focused on the same decarbonisation goal," said Walsh, referring to aviation's net zero emissions by 2050 target.
The industry reconvenes next June 4-6 in Istanbul for its 79th AGM, hosted by Pegasus Airlines.
Stay up to date
Subscribe to the free Times Aerospace newsletter and receive the latest content every week. We'll never share your email address.