The road to recovery from 'Chelles shock...
Having recently emerged from the shadow of financial administration and an alliance with Etihad, how is Air Seychelles preparing for the future?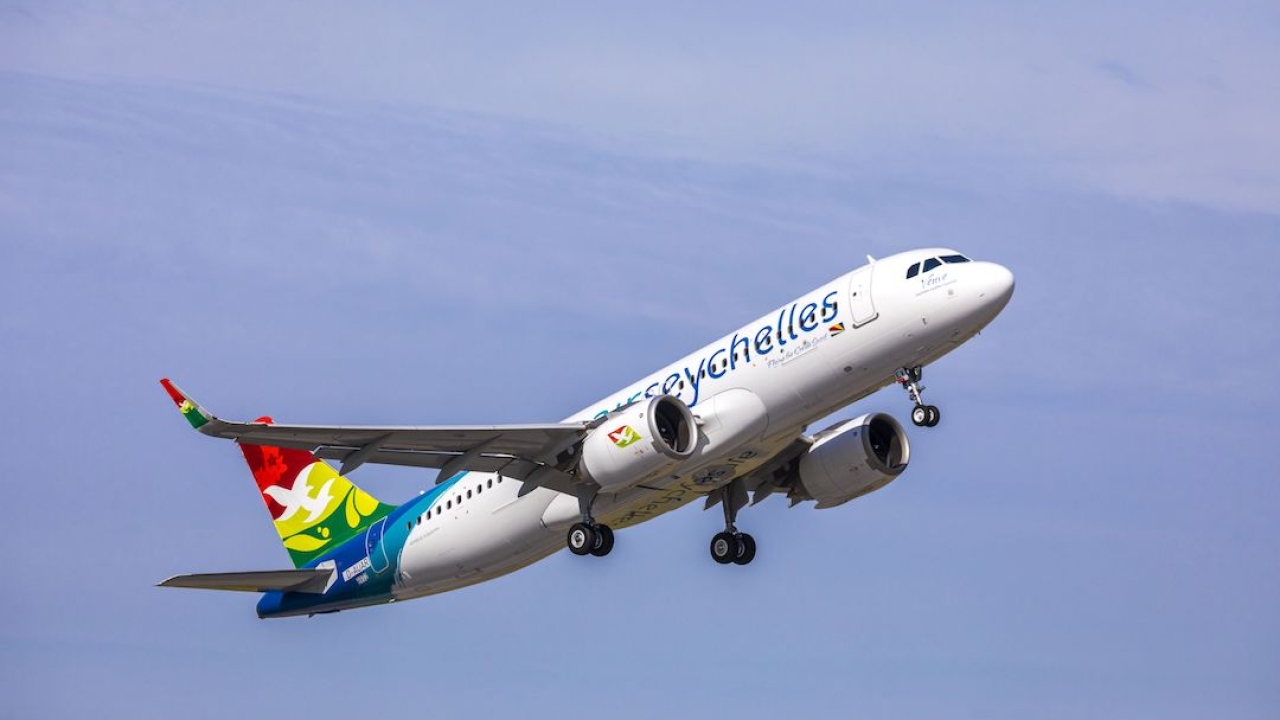 It has been a tough few years for Air Seychelles. Even before Covid-19, the airline announced it was downsizing and ditching its long-haul aircraft, an admission that competition from much larger foreign carriers was too strong.
That was followed by the evaporation of passenger traffic during the pandemic. On top of that, the airline found itself fighting a winding-up position from creditors of Etihad Airways, which formerly owned a 40% stake in Air Seychelles.
During Etihad's stewardship, Air Seychelles incurred significant debt. This consisted of funds that were owed directly to Etihad, together with loans of almost $72 million that were funded by the capital markets and later controlled by bondholders. As a result, Air Seychelles entered company reorganisation in October 2021 and appointed administrators to create a rescue plan.
The situation was resolved last May after the Seychelles Government bought out Etihad's shares and negotiated a substantial discount in the debt owed.
So, with Air Seychelles' finances now back on an even keel, what are its prospects?
The company's core network involves regional destinations in and around the Indian Ocean, namely Mauritius, Johannesburg and Mumbai. Slightly further afield are Tel Aviv in Israel and, perhaps surprisingly, Almaty in Kazakhstan, which has provided new tourist flows to the Seychelles: "It's something we developed last year and is doing very well," said acting CEO, Captain Sandy Benoiton.
Although the company no longer competes on long-haul services, it benefits from its former rivals by having a ground-handling business that services all international carriers arriving in Mahé. A cargo-handling operation brings in another revenue stream. "Obviously, as tourism comes in, we handle more business," said Benoiton.
However, forthcoming developments may alter that. The country is applying a cap on the number of incoming tourists, partly for environmental reasons. That means that inbound tourism flows will level off, rather than continue to expand indefinitely.
The slimming down of Air Seychelles' fleet saw it dispense with its long-haul Airbus A330s and its A320ceos. Today, the fleet consists of a pair of A320neos for regional services, plus five DHC-6-400 Twin Otters for domestic services around the archipelago.
"We feel the current fleet is OK," Benoiton said. In the relatively near future however, developments are afoot.
"We're not going to go into Airbus A330s or Boeing 787s like we used to. The A321XLR will probably be our next step," Benoiton added.
Using the longest-ranged version of the A320 family will allow the airline "to get into routes that we can't get into right now" while maintaining the benefits of commonality for pilots and maintenance personnel. The A321XLR could re-open the possibility of flying to Chinese and European destinations.
The likely requirement is for one or two A321XLRs, as: "We have to be mindful of the size of the population. We have to be mindful of our mandate. We can't compete with the big carriers and because the Seychelles is so small, we can't fill the aircraft all year round."
The current A320neos offer benefits beyond the 20% improvement in fuel-burn compared to their predecessors. The airline's former A320ceos had a 168-seat layout, but Air Seychelles could effectively sell only 132 seats because the long distances to diversion airports in the Indian Ocean meant that it had to sacrifice passenger payload to increase range.
"We don't have that issue any more. We carry 168 now. We couldn't make Tel Aviv non-stop with the A320ceo, but we can with the neo," explained Benoiton.
To offset its absence of long-haul aircraft at present, Air Seychelles last year signed a codeshare agreement with Turkish Airlines and would like to follow suit with some of the UAE carriers with which it currently has interline arrangements. In fact, one such codeshare has been agreed in principle, but some technicalities have still to be finalised before an announcement is made.
Having connections through Istanbul and one of the major Gulf hubs will considerably improve links for Seychellois looking to travel further afield.
Stay up to date
Subscribe to the free Times Aerospace newsletter and receive the latest content every week. We'll never share your email address.