The loss world
The 'big three' Gulf carriers are taking a huge financial hit because of the pandemic, but their geographic advantage offers good recovery prospects. Mark Pilling reports.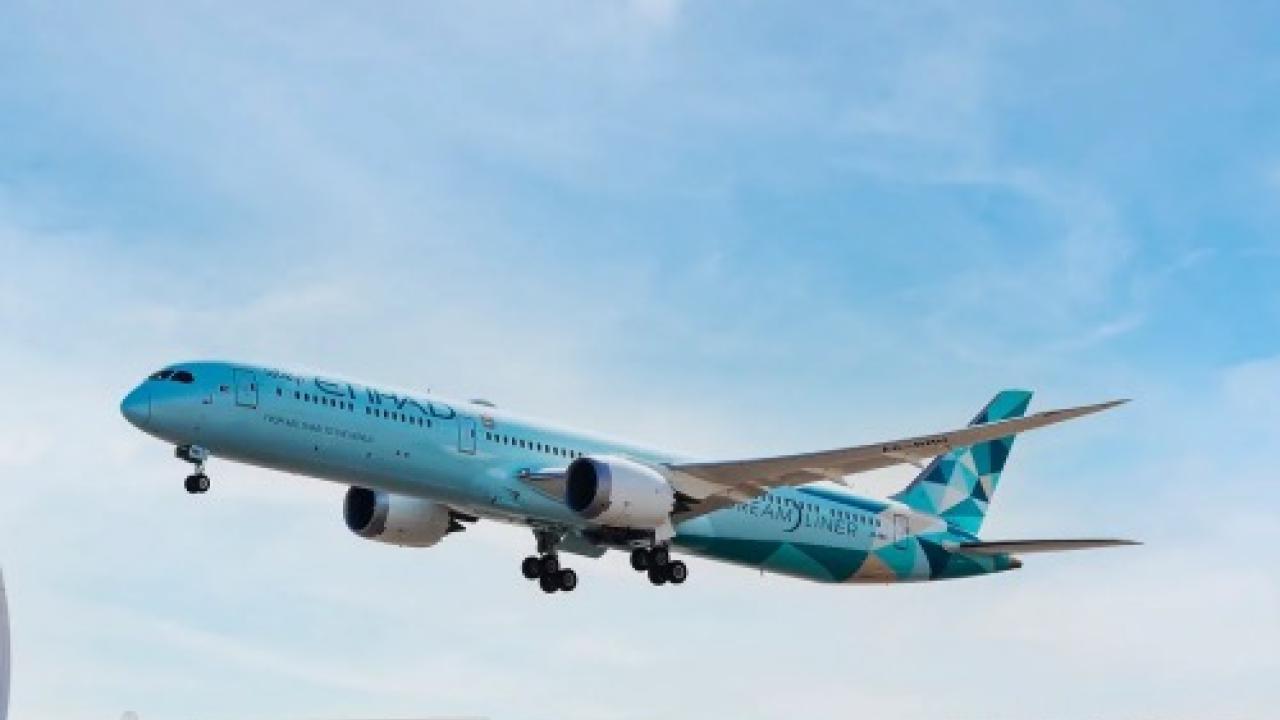 Emirates is the second of the 'big three' Gulf carriers to reveal its financial performance for the past year, with the Dubai-based carrier falling into the red for the first time in 32 years.
Etihad Airways unveiled a substantial operating loss for the 2020 calendar year in March, while Qatar Airways is expected to announce its numbers in the coming weeks, with significant losses inevitable.
The unprecedented scale of these losses has led the governments in Abu Dhabi, Dubai, and Doha to inject billions of dollars into stated-owned Etihad Airways, Emirates and Qatar Airways.
For Emirates, the financial impact of flight and travel restrictions because of the Covid-19 pandemic is starkly illustrated in its figures. At group level it posted a loss of AED22.1 billion ($6.0 billion) for the financial year ended March 31 2021 compared with an AED1.7 billion ($456 million) profit for last year.
Emirates Airlines fell to a loss of AED20.3 billion ($5.5 billion) after posting an AED1.1 billion ($288 million) profit in 2019/20. Total revenue for the airline also declined 66% to AED30.9 billion ($8.4 billion), although operating costs only decreased by 46% in the same period.
Etihad's results for the 2020 calendar year saw it turn in an operating loss of $1.7 billion with the airline part of the business seeing revenues dive 74% to $1.2 billion in 2020.
Chris Tarry: "For anybody in the international market, recovery is going to lag." Picture: CTAIRA.
The scale of these losses is hardly surprising and generally in line with network carriers of comparable size in other parts of the world, according to Chris Tarry, senior analyst at consultancy CTAIRA.
"All three Gulf carriers are completely exposed to international markets with no domestic services to fall back on, as US or Chinese carriers do," said Tarry. "For anybody in the international market, recovery is going to lag."
Although all three Gulf carriers have taken advantage of strong cargo business during the pandemic, the impact on the lifeblood of their operations, the sale of seats, has been profound.
Emirates carried a mere 6.6 million passengers in 2020-21, down by 88%. Seat capacity was down by 83% and passenger load factors struggled to 44.3%.
Etihad carried just 4.2 million passengers in 2020, compared to 17.5 million in 2019, at a load factor of 52.9%.
All three, in common with counterparts everywhere, took a huge axe to costs, slashing capacity, grounding, and retiring aircraft, cutting capital expenditure by deferring aircraft deliveries, and raising money through borrowing. Workforce sizes have been cut dramatically. At the Emirates Group level, the total workforce fell by 31% to 75,145 employees.
Such actions and the profound falls in revenue have seen airlines of all shapes and sizes turning to their governments to bail them out. Emirates said it received a capital injection of AED11.3 billion ($3.1 billion) from shareholder the Government of Dubai, while Qatar Airways has said that it has received $3 billion in support from the Qatari Government.
In a statement Etihad said: "The Government of Abu Dhabi continues to consider Etihad Airways as a strategic asset to support the Abu Dhabi vision and its economic diversification. Our A/stable rating was reaffirmed by Fitch in April 2020 and again in 2021, despite the current crisis, with a key factor being Etihad's strong links to the Abu Dhabi Government. In 2020 the support continued, allowing Etihad to maintain a satisfactory liquidity level despite the lack of passenger revenues linked to the pandemic."
Andrew Lobbenberg, a leading airline equity analyst at global financial group HSBC, said: "There has been widespread state support of airlines around the world and the support for the Gulf carriers is consistent with that received by carriers in Europe, the USA and Asia."
The injection of money, combined with the wide-ranging restructuring measures, gives carriers a platform to start looking forward once more.
His Highness Sheikh Ahmed bin Saeed Al Maktoum, chairman and chief executive, Emirates Airline and Group, put the situation into perspective. "No one knows when the pandemic will be over, but we know recovery will be patchy," he said. "Economies and companies that entered pandemic times in a strong position will be better placed to bounce back.
"Until 2020-21, Emirates and Dnata have had a track record of growth and profitability, based on solid business models, steady investments in capability and infrastructure, a strong drive for innovation, and a deep talent pool led by a stable leadership team. These fundamental ingredients of our success remain unchanged.
"Together with Dubai's undiminished ambitions to grow economic activity and build a city for the future, I am confident that Emirates and Dnata will recover and be stronger than before."
Analysts believe the reasons why the Gulf has become such an important airline hotbed remain in place. "The original logic for the Gulf hubs is based on geography. They are at the crossroads of highly populated, fast-growing regions of the world such as India and China," said HSBC's Lobbenberg.
Shakeel Adam: "With the market recovery likely to be inconsistent and unpredictable, airlines will be fearful of over-capacity." Picture: Aviado Partners.
Shakeel Adam, an airline restructuring and turnaround expert, and managing director at consultancy Aviado Partners, said: "Airlines in the best position will be the ones with the biggest potential footprint. With their diverse networks, these carriers have a natural hedge in place to withstand market fluctuations."
That said, each carrier has its own strategic challenges to work through, particularly with respect to fleet shape and size. "With the market recovery likely to be inconsistent and unpredictable, airlines will be fearful of over-capacity, and it will be an advantage to have a wide-body fleet mix with the flexibility to nimbly add and subtract seats to match demand," explained Adam.
Emirates, for instance, has less flexibility because its wide-body fleet is heavily biased towards high-capacity Airbus A380s and Boeing 777s. Qatar Airways, on the other hand, which has already said that it will retire its 10 A380s by 2024, has a fleet of predominantly smaller 787 and A350 wide-bodies as it emerges from the pandemic. This will enable it to move quickly to shift capacity appropriate to market demand, said Adam.
Etihad's swift action to indefinitely ground its 10 Airbus A380s is seen as a good move. Like Qatar Airways, it is re-modelling its fleet around 787s and A350s.
Emirates says the A380 will retain a key role in its fleet for the next 10-15 years, but the addition of the 777-9, the baseline variant of the 777X, is delayed by four years until 2024. The absence of a smaller wide-body is seen as a weakness for Emirates, and that is a fleet gap that analysts believe Emirates will look to plug.
From strengthening the balance sheet to right-sizing the network and fleet, the Gulf carriers have their work cut out as a predicted erratic recovery plays out. Whether their recovery path means they can get into the black in the next financial year is highly uncertain and dubious. What is certain is that, for a time at least, these businesses will be much smaller.
Stay up to date
Subscribe to the free Times Aerospace newsletter and receive the latest content every week. We'll never share your email address.