The Astral star is rising
Kenyan all-cargo carrier Astral Aviation is expanding its footprint, with the establishment of a new partner airline in South Africa and plans to create three more cargo airlines in Europe, the Middle East and Australia.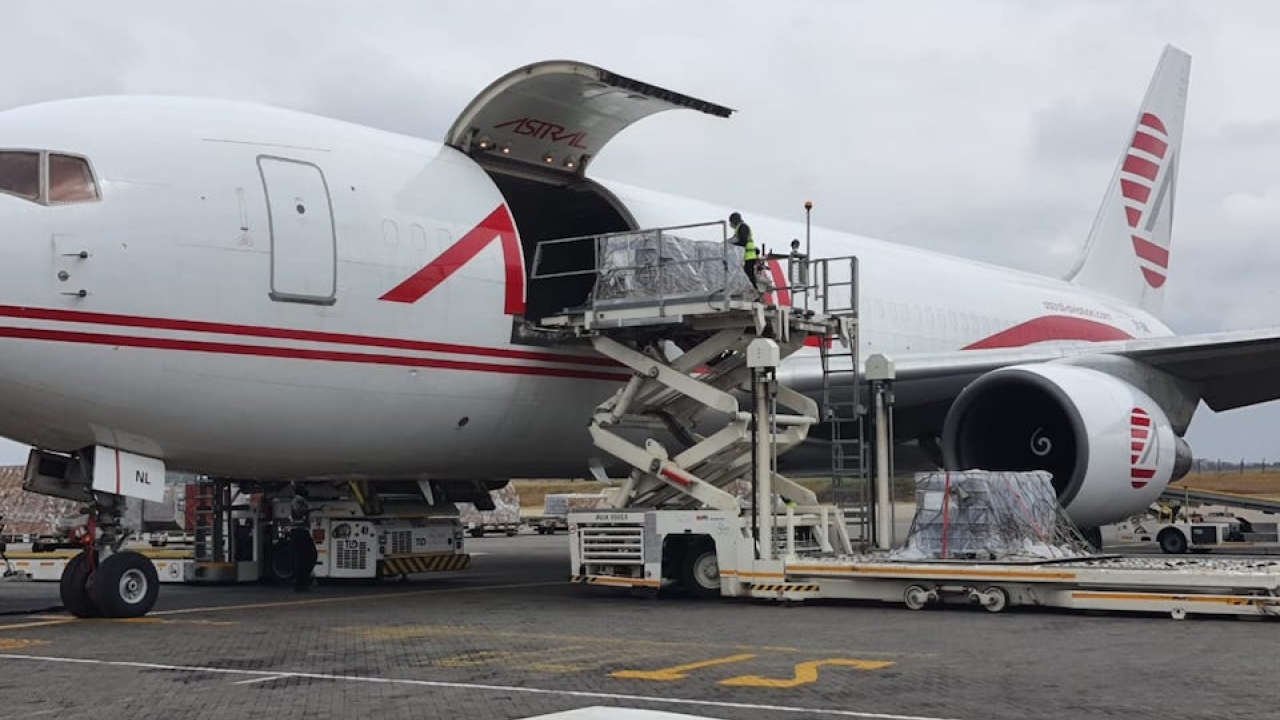 According to Astral Aviation CEO, Sanjeev Gadhia: "A lot of things are falling into place."
Last year, Astral helped to launch a new Indian cargo carrier, Pradhaan Air Express, providing the start-up with the world's first A320P2F.
A second Astral A320P2F will join Pradhaan Air Express's fleet this year and Gadhia is evaluating A321 and A330-300 freighters for the new carrier. "We are looking at maybe taking a stake in the airline in the next couple of months," he said.
Then, in February this year, Astral announced that it would be supporting Johannesburg-based start-up Suid Cargo, which will launch using one of Astral's Boeing 727-200 freighters from the second quarter of 2023.
After helping to set up these two air operator's certificate (AOCs), Gadhia is now looking to divest some of his 70% stake in Astral to raise money for new AOC ventures in Europe, the Middle East and Australia. He plans to retain at least 51% of Astral, to comply with Kenyan ownership requirements, with unnamed strategic investors taking a 40-45% shareholding.
"We've been in talks with several strategic investors that are interested in investing in Astral," Gadhia said. "They have also shown an interest in investing in our vision of setting up AOCs. They like what they hear from us."
Nairobi-based Astral is a mature airline, with 22 years' experience under its belt. The company operates a Fokker F27, three Fokker 50s, a McDonnell Douglas DC-9, two Boeing 727-200Fs, two 757-200Fs, a 767-200F, and two 747-400Fs, with confirmed plans to take two 767-300Fs this year, followed by a pair of Embraer E190Fs in 2024-2025.
"We're planning to retire the Boeing 747s that we have by the end of 2024 so that, in 2025, we can start a new chapter with 777s," Gadhia said.
Negotiations are under way for two 777-300ERFs in 2025, followed by another two in 2026, which would be used to carry perishables from Nairobi to Europe, including the UK and Belgium.
However, this year, Gadhia's main focus will be on setting up Suid Cargo. South Africa has a 25% foreign-ownership cap on airlines with domestic operations, so Gadhia himself owns a quarter of the new venture, alongside local South African investors.
"The reason why we decided to set up an airline in South Africa is because of the demise of SAA Cargo, which was a very dominant player in in southern Africa," Gadhia explained. "We've decided to operate [Suid Cargo] for the next six months on a wet-leased aircraft, because the outlook for freight in southern Africa is really bad at the moment."
Despite the current downturn, South Africa has the strongest economy in Africa and Johannesburg is a well-established air cargo hub. Suid Cargo will initially test the water with cargo charter flights, bringing in Astral's 757Fs, 767Fs and 747-400Fs as needed, before expanding into scheduled and domestic operations from 2024.
Gadhia has been working on the project since 2021 and he hoped to secure Suid Cargo's licence by November 2022, but the confirmation letter finally came through in February 2023, just in time to reveal the start-up during Air Cargo Africa in Johannesburg.
"In 2023, I just want to focus on South Africa, on getting it up and running," Gadhia said. "We've invested a lot of money in it. And now, finally, a year later, we are actually getting ready to make it happen.
One of the first tasks will be to finalise Suid Cargo's fleet for 2024. The Embraer E190F has been shortlisted for its domestic feeder flights and the remainder of the fleet will be made up of either A320 or 737 freighters.
"We're going to do a very detailed evaluation," Gadhia said. Astral is already familiar with the A320P2F, through Pradhaan Air, and both the A320 and 737 have strong technical support and crew availability in South Africa.
Turning to the E190F, Gadhia is definitely a fan. He pushed for the variant to be developed and was the first to commit to a pair of E190Fs at the 2022 Farnborough International Airshow. This makes the E190F a natural choice for Suid Cargo.
"Look at the coincidence," Gadhia said. "The aircraft that are eventually being converted into freighters are currently flying for Kenya Airways. So, they are actually going from Nairobi to Brazil, to be converted into a freighters, then they'll come back to Nairobi."
The E190Fs will be converted in late 2024 and could start operating for Suid Cargo from the first quarter of 2025 on domestic flights between Cape Town, Durban and Johannesburg. "The road network is not safe," Gadhia said. "Trucks are getting hijacked; there's a lot of unrest in South Africa." Air freight is a more secure way of moving goods.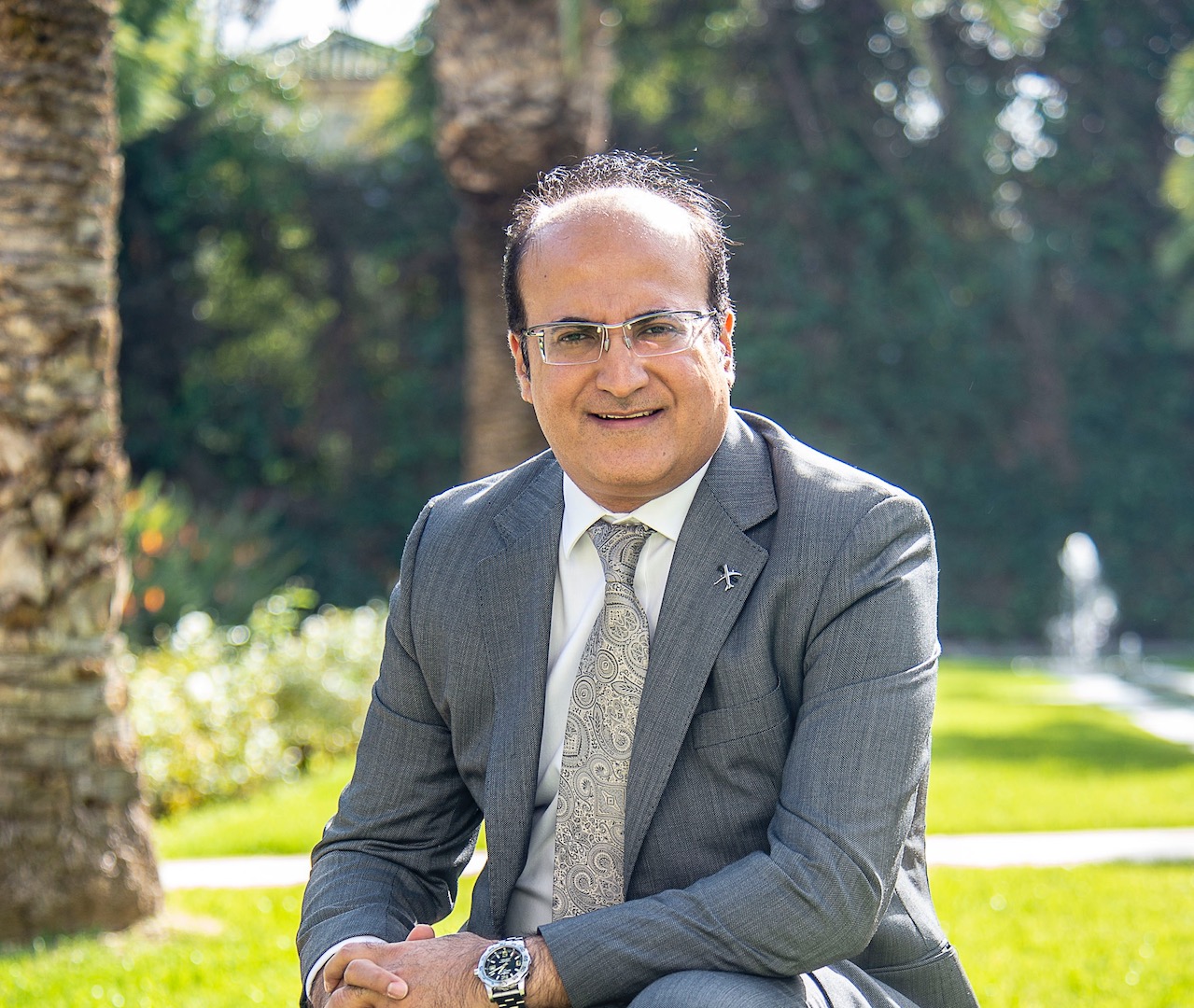 Suid Cargo will offer a 'sea-air' cargo product from Durban and Cape Town, receiving freight from ships and carrying it onwards by air, reducing delivery times and costs for landlocked African countries. It plans to operate to more than 20 destinations in Angola, Democratic Republic of the Congo (DRC), Kenya, Madagascar, Malawi, Mauritius, Mozambique, Namibia, Rwanda, Tanzania, Uganda and Zambia.
Ultimately, Suid Cargo plans to cover southern, west and east Africa, Asia, the Middle East and Europe. The fledgling carrier will also benefit from Astral's partnerships. "We have 42 interline partners in Astral and, out of these, 30 are potential interline partners for us in South Africa," Gadhia said.
Astral will also gain from its relationship with Suid Cargo, using its four weekly Nairobi-Johannesburg frequencies to feed the new airline, rather than operating onward fifth-freedom flights itself.
"Instead of us flying from Johannesburg to Lusaka, or to Mauritius, we would just give the cargo to our small brother," Gadhia said. "For example, I would not fly from Nairobi to Windhoek; I would just remove that from my network and give it to the guys in South Africa. So, if anybody has cargo for Windhoek and let's say it's in Beijing, or Perth, they don't need to bring it to Nairobi, they can send it straight to Johannesburg."
Astral has a sizeable operation from its Nairobi home base, as well as a west African hub in Lome, Togo. "We've always had this philosophy that you cannot have one hub in Africa. You need to have three hubs at least, because of the [directional] nature of cargo," Gadhia said.
This loops back to Astral's wider expansion plans and investing in new partner airlines outside of Africa.
"Starting an AOC from scratch is very important. I don't believe in taking over airlines, because you find hidden skeletons," Gadhia said. "Definitely Europe, Australia and the Middle East are also in our strategic plans, but we have to make sure that the end connects with Africa. If there's no connection with Africa, then it really doesn't serve any purpose because the heart [of Astral] is in Africa."
The European AOC is likely to come first, in 2025, with Ireland and Malta under consideration. The Middle East AOC will follow, around the same time.
"We also looking at Australia as a market. We believe that there's a huge potential in Australia for air cargo: Australia, New Zealand, parts of Asia. So this is an area that we also looking at," Gadhia said.
Foreign AOCs will give the new airlines better access to traffic rights, a large pool of qualified crews, and established maintenance support.
Astral's Kenyan AOC is also becoming "very heavy" with aircraft types, with 777s and 767-300s also in the pipeline. "To a certain extent, it would be better if these were on a European AOC," Gadhia said. "The pool of crew is very limited."
The next challenge will be funding this expansion. Astral is profitable, with a strong balance sheet, a sizeable fleet and a good track record, but the cost of borrowing in Africa is high and banks are not very comfortable with aviation debt because of the high levels of default. This means Gadhia is seeking strategic investors. Discussions are at an early stage with "at least" three interested parties.
"Remember, we are not selling Astral. I'm just selling a minority equity to fund the future growth. Every airline has to do that at some stage in their life," Gadhia concluded.
Stay up to date
Subscribe to the free Times Aerospace newsletter and receive the latest content every week. We'll never share your email address.