Tasew's double vision
Mesfin Tasew, the new Ethiopian Airlines CEO, is determined to continue registering robust growth and profit.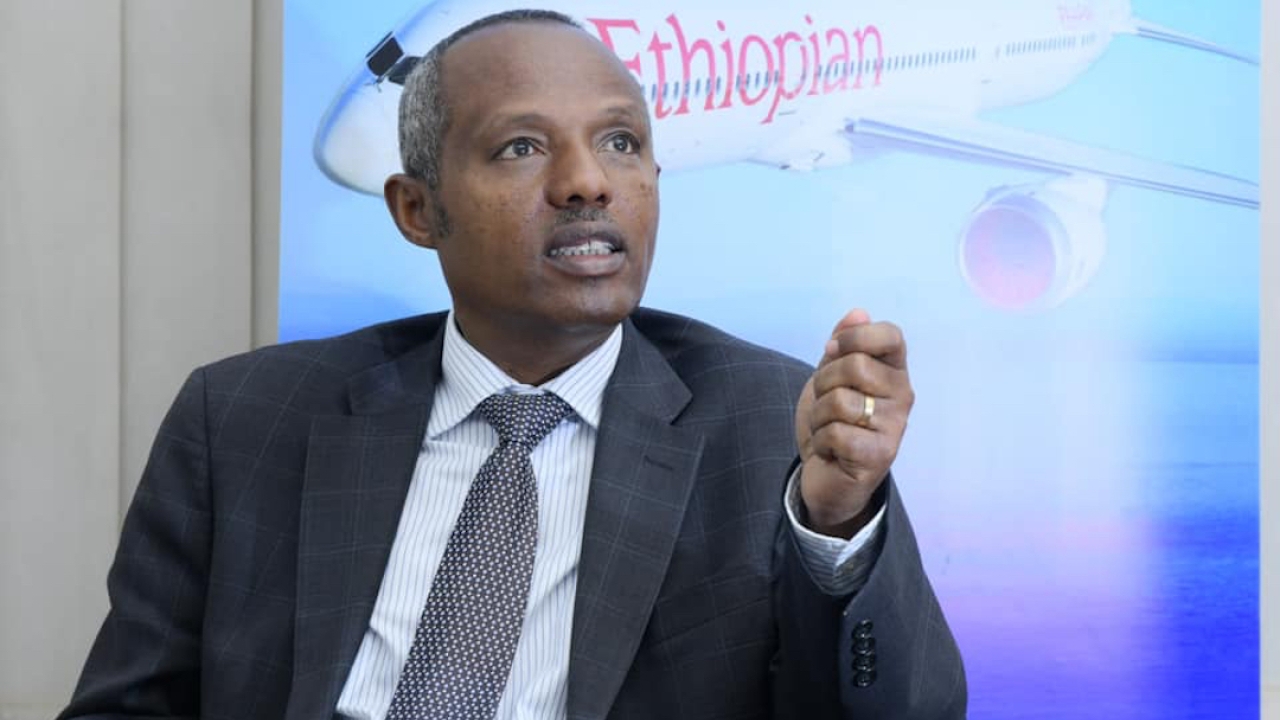 When the legendary former CEO of Ethiopian Airlines Group, Tewolde GebreMariam, stepped down in March after leading the airline for 11 years, many wondered who would take the helm at the largest aviation group in Africa.
A day after GebreMariam's retirement was announced, the board disclosed the appointment of Mesfin Tasew as the new CEO.
Tasew's appointment was not a surprise, as he served the airline as chief operating officer (COO) for more than 10 years under GebreMariam's leadership.
Tasew, who studied electrical engineering at the Addis Ababa University Institute of Technology, has 38 years of experience in airline management and operations. He earned a master's in business administration (MBA) from Open University in the UK.
In 2021, he was appointed CEO of Asky Airlines, a Togo-based pan-African airline managed by Ethiopian Airlines, which holds a 25% stake in the west African carrier.
Tasew talks humbly and with confidence about the current performance of Ethiopian Airlines. "It remains profitable and has a strong balance sheet," he said.
Like any other international airline, Ethiopian had to navigate through a turbulent time in the wake of the Covid-19 pandemic, but it never halted operation.
There was a time when the airline was forced to ground most of its passenger aircraft at its Addis Ababa Bole International Airport hub. However, Tasew said the management made a prompt decision to focus on cargo business.
The airline has 12 freight aircraft – ten B777s and two B737-800s. "In addition, we converted 25 passenger aircraft into cargo by removing the seats and we transported lifesaving medical equipment from China all over the world," said Tasew. "That was a smart and timely decision. Ethiopian was the only airline in the world that was making a profit during that trying time."
The airline also operated charter flights to repatriate stranded citizens of many countries back to their homes.
"We didn't lay off our 17,000 staff. In fact, we made salary increments," said Tasew. "We didn't default on loans and we are still taking deliveries of new aircraft. Though we have not yet got back to the pre-Covid-19 performance level, Ethiopian is still a profitable company."
In 2010, Ethiopian unveiled a 15-year strategy dubbed 'vision 2025' that positioned the airline on a growth trajectory. Prior to the pandemic, the fleet grew from 33 to 130 aircraft, annual passenger numbers from three million to 12 million, and revenue from $1 billion to $4.5bn.
The management has now unveiled a revised strategy – 'vision 2035' – under which the airline anticipates growing its fleet to more than 200 aircraft, with aviation group annual revenue of more than $25bn.
To meet the vision, ensuring double-digit growth is a major goal, according to Mesfin.
"We have been working on human resource and infrastructure development in addition to increasing efficiency," he explained, adding: "We will handle global (external) pressures so long as we are building our internal capacity."
Ethiopian has been investing in other African airlines including in Togo, Malawi, Mozambique, Zambia and Congo. And, at Addis Ababa, it has made massive investments in MRO, cargo terminal, catering and aviation academy facilities. It has also built a five star hotel near the airport.
Some critics fear that Ethiopian could be over-stretched and face challenges to maintain its steady growth. However, Tasew is confident of continued robust growth and profit.
"Both consolidation and growth will be conducted simultaneously," said Tasew, who went on to confirm that Ethiopian would continue acquiring new aircraft and expanding its MRO centre. The airline is in the process of building two modern maintenance hangars.
Recently, the airline placed an order for five new B777X freighter aircraft. It has also returned its four grounded B737 MAX8 aircraft to service.
"In collaboration with Boeing, we have done all the necessary required replacement and preparation work. We performed test flights and, after we found out that everything was in order, we returned the aircraft back to the sky," Tasew concluded.
Stay up to date
Subscribe to the free Times Aerospace newsletter and receive the latest content every week. We'll never share your email address.