Peace talks
Allen Onyema, the charismatic founder and chief executive of Air Peace, is full of passion describing the many hurdles he has faced establishing his young airline.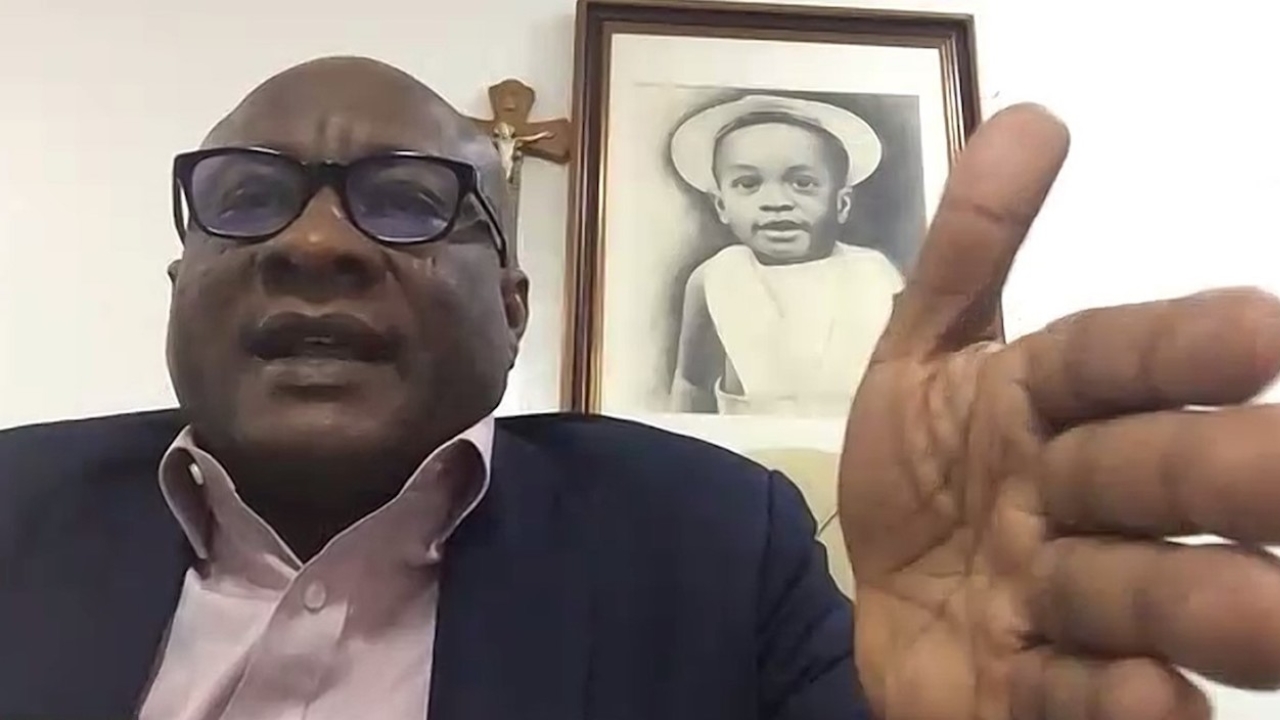 In a tirade during his appearance as the lead speaker in the February 2023 edition of the African Airlines Association (AFRAA) SkyConnect Leadership Dialogue, Allen Onyema rattled through topics such as market access, over-capacity, being blocked from serving countries, and high costs that make the everyday life of doing business for a Nigerian airline so tough.
Onyema worked as a lawyer for 16 years in Nigeria before moving into the business world to make his fortune, later becoming interested in forming an airline in 2013.
However, he has no regrets and is determined to keep Air Peace on track, learning as he goes along.
"When, in 2013, I bought my first aircraft I didn't know anything about aviation. I went into aviation out of love for one's country and out of love to create jobs for the people," he explained.
As moderator Raphael Kuuchi, AFRAA's director government, legal and industry affairs, observed, it is "no mean achievement" for Air Peace to survive for nine years, especially in the "rough terrain of Nigeria, where we've known a number of airlines to come up and, within five years, they've disappeared from the scene".
Air Peace has grown steadily since it began operating in 2014 with a single Boeing 737-300. It now has an in-service fleet of 17 aircraft with five Airbus A320s, five 737NGs, five Embraer E195 E2s and two 777s, according to data from Cirium. It has a further nine aircraft in storage.
The airline's main bases in Nigeria are Abuja and Lagos, from where it connects the most popular domestic cities, while its international destinations include Johannesburg in South Africa, Freetown in Sierra Leone, and Dakar in Senegal.
Onyema wants Air Peace to expand within Africa and, to help do this, it has firm orders for 13 E195s with a further five to be delivered this year, he said.
In addition, the carrier has firm orders for seven 737 MAX 8s and eight 737 MAX 9s, although Onyema did not say when deliveries of the aircraft will begin.
The carrier has its eye on more wide-bodies, with aspirations to launch long-haul routes from its Lagos hub. "We are also discussing with Boeing for the Dreamliner, which I feel will come very soon," he noted.
Asked if he was worried about the arrival of new entrants to the domestic market, Onyema believes the experience of Air Peace is a major advantage. "There are two or three airlines seeking to launch services, including Nigeria Air. We are not scared. The more the merrier," he said.
Onyema called for government action if access to international markets is blocked. "The Nigerian Government has been reaching out to those governments that will not allow Nigerian carriers, but I think we have to do more by saying if our airline is not going [to be allowed to fly], then yours must stop," he said.
"And when you are talking about foreign countries it is not just the west," said Onyema. "There are some airlines in the African continent that try to be very bullish and not play fair."
Speaking about the African Union's single African air transport market (SAATM), Onyema said: "The set-up is a noble idea. If sincerely implemented, it is going to help the cause of aviation on the African continent and it is going to help boost the economies of the African nations.
"However, the way it is being implemented now is very lop-sided."
He cited examples of his airline being blocked from serving some African nations by players using a variety of tactics.
The headwinds to operate an airline successfully in Nigeria are clearly strong. However, Onyema is adamant that the continent's carriers can pull through if they take care of their own destinies.
"Africa must wake up. Africa is the next destination," he said. "Nobody should tell us that we are still in the dark ages. No; there is a new scramble for Africa going on now," he concluded.
Stay up to date
Subscribe to the free Times Aerospace newsletter and receive the latest content every week. We'll never share your email address.