Nigeria resets the standard
After some 20 years without a national carrier, Nigeria is scheduled to remedy that situation this summer.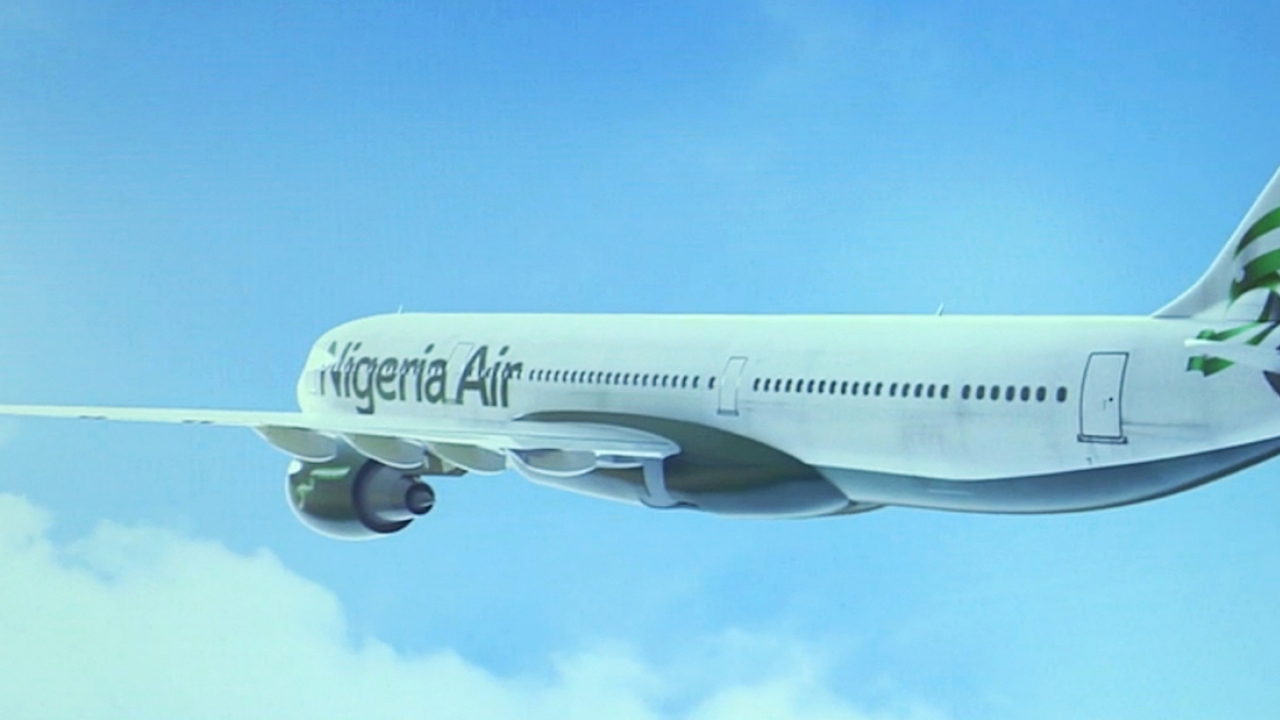 It seems inconceivable. The economic powerhouse of west Africa, with a population of 220 million, does not have a flag-carrying airline.
In fact, the country's civil aviation scene is distinctly threadbare, with a cluster of around 10 small airlines operating a patchwork of services across the nation.
Over the years, many Nigerian carriers have come and gone, usually launching with grand plans about schedules and passenger services, only to falter within a few years.
Indeed, the new national airline, to be known as Nigeria Air, also had a stuttering start. Announced at the 2018 Farnborough International Airshow in the UK, within two months the government in Abuja had taken the plan off the table, apparently because of disagreements within the administration over whether to use public funds to set it up.
The topic of a new national airline then became a casualty of Nigeria's 2019 election, when the project was suspended during the campaign. It then took nine months to install a new cabinet.
In early 2020, Covid brought aviation to a near halt. It then required four trips to the country's Federal Executive Council to get final approval to launch the airline.
One of the biggest problems among national carriers in Africa is that governments typically hold the majority stake in the airlines and/or interfere in their running. Notably, one of the few state-owned airlines on the continent to make a consistent profit, Ethiopian Airlines, does so at least partly because the country's government does not involve itself in the company's day-to-day operations.
Nigeria aims for that same situation with its new national carrier. Aviation Minister, Hadi Sirika, said the government would source a strategic partner via a procurement process to take a 49% stake in the new carrier, while local entrepreneurs would hold a 46% stake, in an arrangement known as a public private partnership (PPP).
The just-published request for proposals (RFP) aims to select a consortium of a Nigerian investor group paired with an international airline. The Nigerian Government will retain 5% of the carrier.
The launch of Nigeria Air is managed by a team of seasoned aviation experts, to be replaced by the management team of the future owner consortium.
"We have many examples of PPP projects," said Professor Tilmann Gabriel, project leader of the new national carrier and the African Aviation & Aerospace University, who is the major consultant to minister Sirika in setting up the new airline.
"The government does it, then steps out. They are very keen to let industries develop."
Bidders to become the strategic partner were slotted into the airline's business case at the start of this year and a decision on the favoured candidate was anticipated to take a couple of months.
With Nigeria Air scheduled to take to the air by July 1, the identity of the strategic partner was anticipated as African Aerospace was going to press. The RFP for a partner received "a huge response", Gabriel said.
He added that reports in March of a year's delay in the company's launch were wrong, the result of a misunderstanding between an official and a journalist during an interview.
At the time of writing, the airline's initial fleet composition had not yet been detailed, although it is understood that operations will begin with three wet-leased aircraft. Subsequently, the airline's business case is based on 14 single-aisle and 13 twin-aisle aircraft in the first five years.
Discussions with several manufacturers are ongoing. The initial wet-lease services will be conducted with A320s, but either Boeing or Airbus may be call on for the airline's expansion. Talks have taken place with both OEMs over availabilities for a fast-track expansion.
The small initial fleet means that the airline will be "definitely only domestic at the moment", said Gabriel. It will be based at Abuja Airport and its initial route will be Abuja-Lagos, linking the country's two most important cities.
Abuja Airport will also play a role in developing a Nigerian aviation eco-system, an 'aerotropolis' with a free trade zone, including the new African Aviation & Aerospace University.
Gabriel credits Sirika with being the driving force behind the plan and in having a strict focus on the way ahead for the country's wider aviation industry.
"The new owners, I would imagine, would want to expand the domestic operation, get an
International Air Transport Association (IATA) operational safety audit (IOSA) added and then international flying could get started in year two or three," Gabriel explained.
Domestic services will be followed by flights to neighbouring countries before long-haul services begin. Progress will depend on having "a significant single-aisle fleet" to fly internal and regional sectors.
The aim is to grow the airline slowly and steadily, said Gabriel. "It's a very clear business case that's built on facts and reality. You can't start international flying unless you have domestic connections, an IOSA audit, and all the credibility. To go to Europe, you have to go to the European Aviation Safety Agency (EASA) and get approval."
With this in mind, the Nigerian Civil Aviation Authority (CAA) regulatory agency and its director-general, Captain Musa Nuhu, have adopted EASA regulations, which has an effect on Nigerian airlines and their compliance with these international standards.
To improve the country's aviation infrastructure, a new maintenance, repair and overhaul (MRO) organisation and an aircraft leasing company are two further PPP projects on Sirika's target list. It is understood that preferred bidders for these have been chosen and will shortly be approved by the Federal Executive Council.
The Nigerian aviation sector has seen "significant improvements", with Sirika instrumental in standardising institutions under his control, Gabriel said. During his term as minister of aviation, the number of passengers grew from 8 to 18 million in 2019, before Covid brought this progress to a halt. However, this year the 18 million mark should be reached again.
Unsurprisingly, public sentiment towards a new national airline that Nigerians can rally round has been generally positive. Also unsurprisingly, there has been some political opposition to the new company, but largely on the grounds that the government is too closely involved with it – a situation that will change imminently when the new strategic partner comes on board.
Gabriel said he assumed there would be also be some nervousness among existing Nigerian airlines because the new flag-carrier would have a lot of support domestically, as well as internationally from its strategic partner. The fact that it would have a business plan, good governance and a long-term outlook was likely to increase that nervousness.
Domestic flying in Nigeria is growing, but some routes are currently served only once or twice a week. Additionally, a lack of punctuality and reliability among existing carriers means that too many passengers currently spend too much time hanging around at airports or on board aircraft. The domestic passenger flows at both Lagos and Abuja need to be improved.
"Nigerians would like to see domestic and regional airlines that are punctual and reliable, are bookable by apps or website, and offer tickets payable online by credit cards," said Gabriel.
Perhaps, two decades after Nigeria Airways closed its doors, Nigerians will have the opportunity to feel proud of their national carrier once again.
Stay up to date
Subscribe to the free Times Aerospace newsletter and receive the latest content every week. We'll never share your email address.