Majali's magic blanket
With more than 40 years in the airline business the vice-chairman and CEO of Royal Jordanian, Samer Majali, is widely recognised globally as a leading industry figure.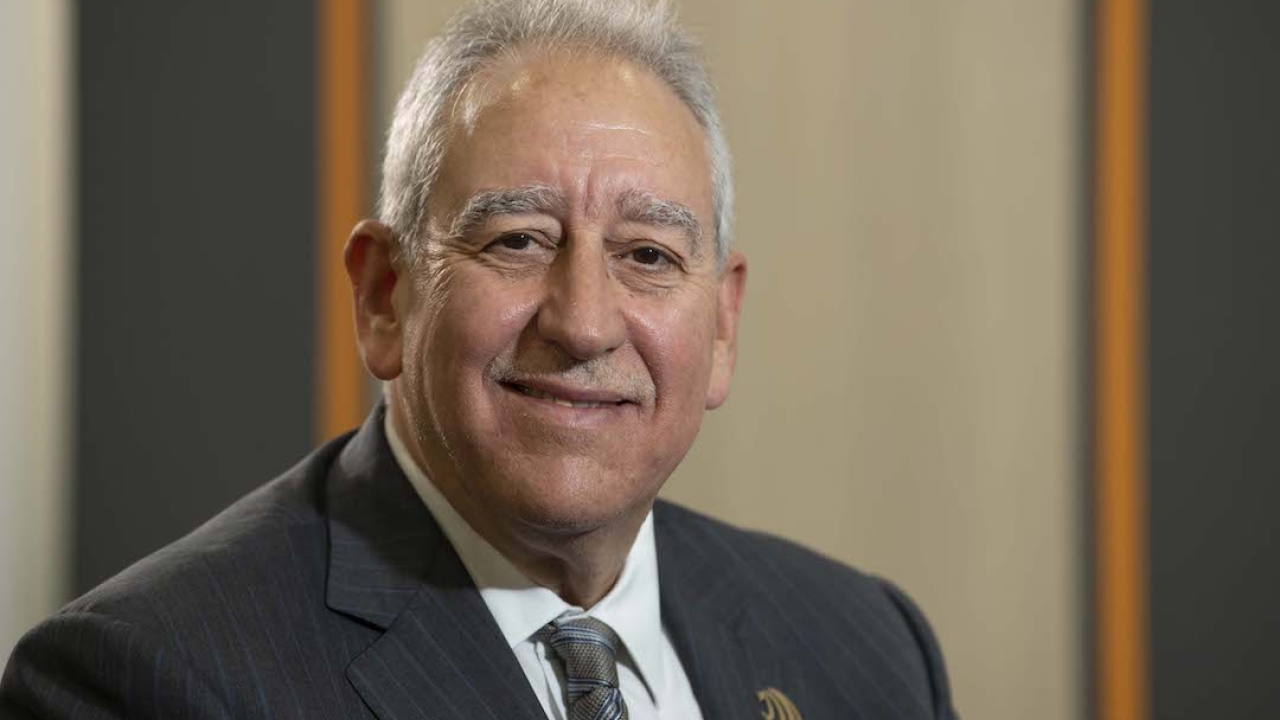 Samer Majali has not just made it big in the Middle East. He has carved out an international reputation that recently saw him presented with the 'distinguished aviation alumni award' by Cranfield University in the UK.
Regarded as a role model for leadership, having international visibility, influence, and wide experience working across different countries, Majali has had a significant impact on the air transport industry and is highly regarded as one of the Middle East's most powerful and influential airline CEOs.
The former chairman of the International Air Transport Association (IATA) board of governors, Majali has returned to his home country of Jordan to lead the national carrier through one of the toughest periods in aviation history.
He certainly knows the airline – he was its president and chief executive from 2001 to 2009, having worked his way through the organisation since joining in 1979.
He subsequently became CEO of Gulf Air; advisor to the chairman of Oman Air; and chief executive of SaudiGulf before returning to Amman in March 2021 as Covid was ravaging the Jordanian flag-carrier.
"Covid was probably one of the toughest rides in the history of aviation since the Second World War," Majali said. "The tail-end effects of the pandemic are still here. We had thought we were at the end of the crisis but, with the unfortunate events in Europe and a global commodity crisis with prices rising across the board – in particular fuel – that is not so.
"Fuel is obviously one of the largest elements in an airline cost structure and that has gone astronomically north and become a huge burden on the airlines," he said.
Currently, for Royal Jordanian, the cost of fuel represents 50% of its operating cost structure. "You can't pass on the high prices to consumers. We've passed on a little bit but, obviously, we can't cover all of it. So, where traffic has actually come back to, or even exceeded, the 2019 levels, unfortunately costs have eaten up most of that benefit and more."
But Majali is not one to shirk a challenge. His leadership at RJ the first time around saw him being credited with a remarkable transformation strategy that boosted the airline's reputation with a tough domestic audience and international travellers too.
Now he is back with plans to develop a niche airline, building on a growing reputation across the whole Levant region.
From Lebanon across to Syria and Iraq, passenger numbers are growing and Majali needs to build on this with a changing fleet strategy.
The airline announced in October that it is to invest in a regional fleet, with the purchase of  10 Embraer E2 jets split between the E190-E2 and E195-E2.
Dubbed the 'profit hunter' by the Brazilian manufacturer, Majali is convinced he has the right aircraft for the job.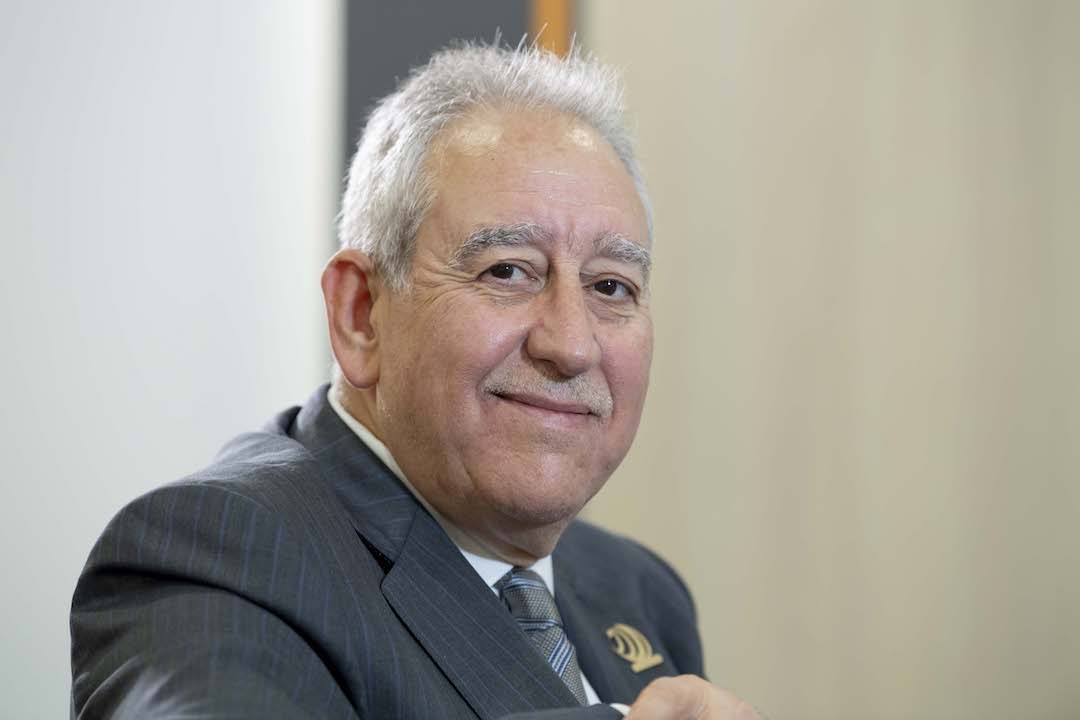 "We've had to introduce regional jets as a third fleet in order to be able to move ahead with our strategy of blanketing the region, reaching every primary and secondary destination," he said
"Providing an excellent feed into Amman will allow us to expand our global network to Europe, the Far East and North America. So we needed an aeroplane that is smaller and would allow us to increase frequency.
"As an analogy," he explained, "four flights a week into a place like Erbil from Amman, on a narrow-body, would be equivalent to having a daily flight on an Embraer, which means that we can offer a better product to our customers in terms of daily and multi-day flights.
"So, introducing modern regional aeroplanes on our flights to Amman with very comfortable, relaxed seating and full wireless connectivity from the ground, will be a big plus for our customers."
The airline has also begun a replacement and growth plan for its 'second fleet', the narrow-bodies, currently served by Airbus A320s.
"We're moving from 13 aeroplanes that we have today to about 20 over a three-to-four-year period," explained the CEO. "We were the region's launch customer for the A320 back in the 80s and we've operated the aeroplane for many, many years and have been very happy with it.
"Our investment has been in this aeroplane in terms of pilots, spare parts and so on. So, even though we did a competition, it was, in the end, the logical choice for us. The best economic decision was to go with the A320 family neo (new engine option) aeroplanes, saving a lot on initial investment costs through training and so on.
"Again, this aeroplane will be provided with very comfortable seating, business and economy-class seating with full wireless connectivity with the ground and in-seat entertainment throughout.
"We will also have some aeroplanes in all-economy configuration. And, again, they will be provided with wireless and in-seat entertainment.
"We are also introducing some A321s with lie-flat seats. These will be deployed on longer-range flights to Europe and will be compatible with our 787 offering."
At the Bahrain Airshow in November, Majali announced the engine choice for the neo fleet.
"Obviously, there's only a single engine choice for the Embraers and that is the Pratt&Whitney GTF [geared turbo fan] but, for the A320 family, there's a choice between P&W and CFM LEAP," Majali said.
Both engines offer significant fuel savings, giving environmental and cost advantages. But each has also had challenges coping with the Middle East's heat, humidity and dust. However, Majali is confident that it will not be a problem.
"Those are very challenging issues that affect new engines coming into service. With time, all these problems will disappear. Modifications are introduced over time and the engine then matures, even in this very difficult climate. It was a quite a difficult choice but, in the end, we opted for the Pratt &Whitney engine," he said.
The total number ordered in Bahrain was 60 engines for both fleets. "We will probably be the second customer in the region to operate the GTF engine and one of the first to fly the Embraer E2s," said Majali.
Finally, it will be the wide-body fleet that gets the attention.
"There will be a replacement and expansion of the wide-body fleet," he said "But it will be expansion first as our current Boeing 787s are not very old. They still have quite a lot of mileage left and so we will be introducing newer 787s, probably at the rate of one per year, and building up the fleet to about 11 or 12 aeroplanes.
"Only then will we start the replacement of the current aircraft."
RJ's Dreamliners are deployed on long-range routes to North America, the Far East, and on some high-density routes with multiple daily flights such as Dubai, Cairo, Istanbul and London.
By the time Majali's fleet strategy is complete, the airline will have grown from 26 aircraft to somewhere between 40 and 45.
"Quite frankly, that renewal number one is long overdue for Royal Jordanian. But the new aeroplanes that we're introducing will actually be cheaper for us, in spite of the increase in aircraft ownership costs," said Majali.
"The reduction in fuel consumption, and the very positive environmental effects of these developments, mean that, from an economic point of view, its better than keeping the older aeroplanes because of the big improvements in maintenance, cost of reliability.
"Added to the obvious passenger appeal of the new types with all the latest cabin comforts, then it is clear that the Levant has a carrier of which to be proud."
Stay up to date
Subscribe to the free Times Aerospace newsletter and receive the latest content every week. We'll never share your email address.