Kingdom comes to the airline table
Eswatini has ended more than two decades without a national carrier with a new airline beginning operation.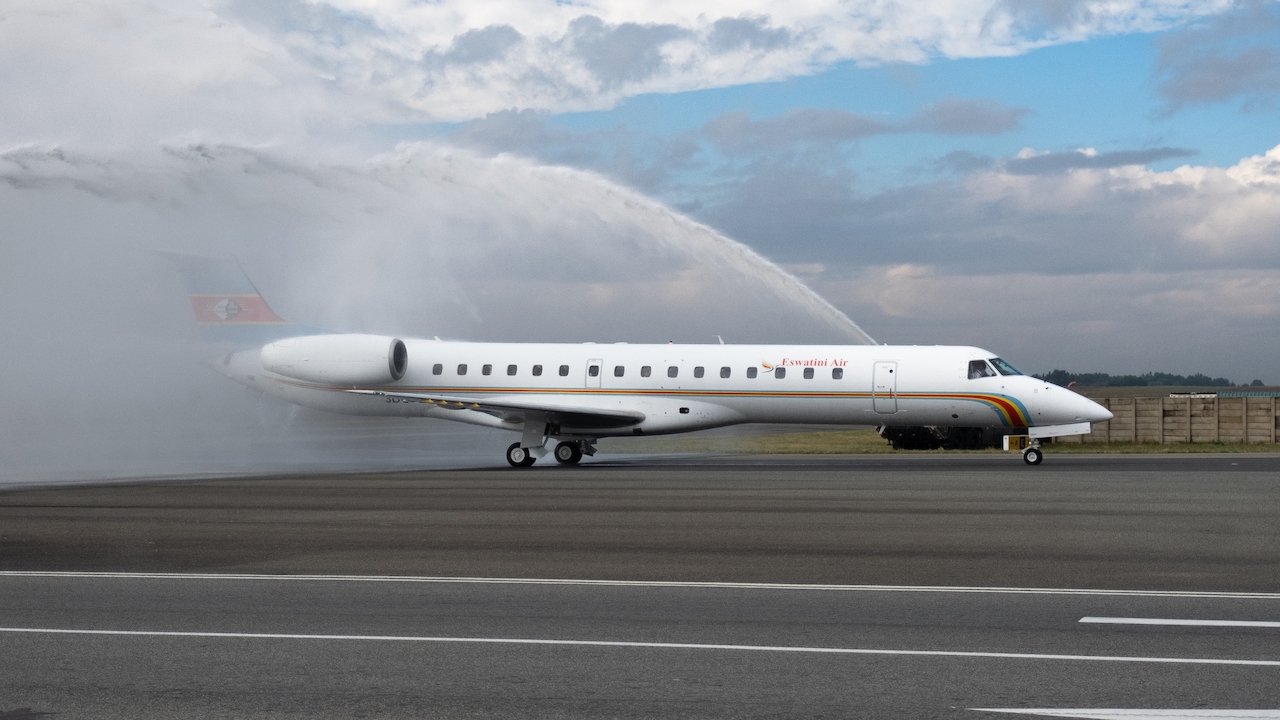 The southern African kingdom of Eswatini has its own national airline once again, with the launch of services to destinations in South Africa and Zimbabwe.
The first service, to Johannesburg, took off on March 26, more than 20 years after the country's previous flag-carrier, Royal Swazi National Airways, ceased operations. Until summer 2022, the country's air services were operated by South African regional airline, Airlink.
The inaugural services – Johannesburg was followed by Harare on April 14 and Cape Town and Durban should have started by the time this article appears – are being operated with two Embraer 145 regional jets.
The Johannesburg and Harare services carry a mix of business leisure and VFR (visiting friends and relatives) traffic, but Cape Town will be predominantly leisure, said the company's director, commercial, Xavier Masule.
Traditionally, new services take some time to become established and Eswatini Air's routes are no different: "As expected, the load factors are low. It's a new service and people have to get used to it," he said.
"But the loads are increasing on a week-by-week basis. It's very positive. Some flights are doing far better than expected. Feedback has been overwhelmingly positive."
Sectors are short: King Mswati III International Airport, Sikhuphe to Johannesburg is around one hour, Sikhuphe to Harare, 1.5 hours.
One factor in Eswatini Air's favour is that, while it faces competition from Airlink on the Johannesburg sector it is currently the sole operator on the Harare run.
A further advantage is that the route to the Zimbabwean capital is non-stop; previously, passengers had to make a connection in Johannesburg. Cutting out a stop in Johannesburg also applies to the Durban and Cape Town routes, which is likely to be attractive to passengers. "The market has been crying out for this service," Masule said.
Eswatini Air plans to serve Johannesburg twice daily. Durban will be daily, with Harare four-times weekly and Cape Town, three times a week.
At present, the two Embraer 145s are considered adequate for the initial services: "it's only when the market picks up and we add frequencies and other destinations that we will look at growing the fleet," said Masule.
Stay up to date
Subscribe to the free Times Aerospace newsletter and receive the latest content every week. We'll never share your email address.