Jordanian carrier set to charter a new course
Charter specialist, Jordan Aviation Airlines, aims to move increasingly into scheduled services, including long-haul routes.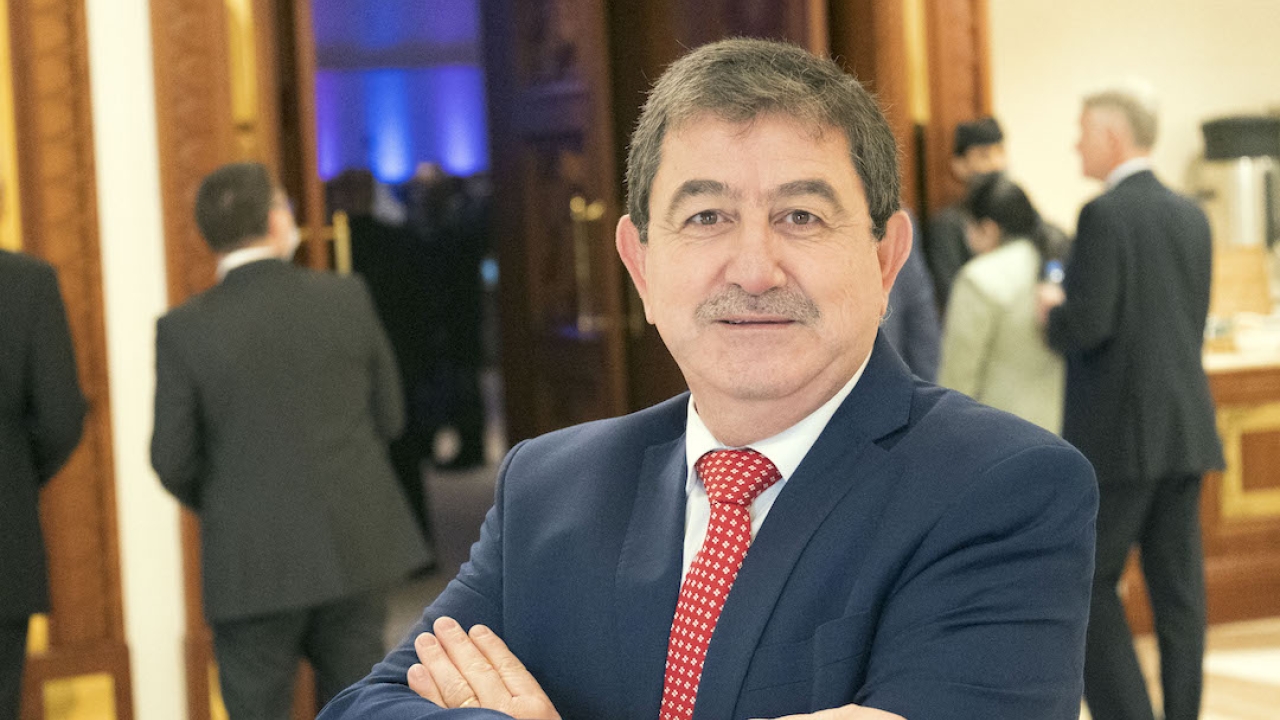 It is no easy task to survive as a small, privately owned airline in a region where the vast majority of rivals are state-owned.
Jordan Aviation Airlines has succeeded in doing so, through a series of changes of business model since it started flying in 2000.
JAV, as it was originally known, was founded by entrepreneur, Captain Mohammed Al-Khashman. Its first few years were spent largely in providing charters for United Nations peacekeeping troops. "The UN business was our bread and butter," explained vice-president commercial, Osama Quntar.
These flights continue today, although at a much lower level than previously.
Having gone from leasing out its initial aircraft, the company successively moved from charters, through what Quntar described as 'scheduled charter', to an increasing emphasis on full scheduled services.
The last stage in this process has, almost inevitably, been disrupted by the pandemic, but the company intends to push on with the transformation when economic conditions improve.
Plans to serve North America and China were well-advanced before the pandemic, which erupted before the necessary approvals could be obtained from the relevant authorities. However, the airline hopes to revive its plans.
North America has been a target for some time, both to serve Arab communities there and to bring tourists to Jordan. A study of the market saw the company settle on twice-weekly services to Newark and Toronto, with a refuelling stop in Shannon, Ireland.
One problem hindering long-haul services is Jordan Aviation's lack of interline agreements with other carriers. To solve this problem, the company is now looking at creating its own regional network, to funnel passengers into its planned long-haul network.
For this reason, it is in the process of acquiring a batch of De Havilland Aircraft of Canada Dash 8 turboprops. The plan is to run multiple daily frequencies from points around the region, to feed the planned long-haul services, which also tentatively include Beijing and Guangzhou
"We're negotiating for two Dash 8s, but the plan is to introduce six," said Quntar. "We're keen to have the multiple daily frequencies."
It would be helpful, he added, if the Jordanian Government would lower its taxes on aviation that, at the time of writing, were around JOR56 (roughly $79) per passenger. With the government trying to increase tourism to Jordan, he believed it would make sense to make fares more attractive.
If the Dash 8s materialise, they will add to what is already a heterogeneous fleet that includes Airbus A330-200s, A320s, Boeing 767-200s and several variants of 737s. In theory, this should raise maintenance costs considerably, but the company has its own maintenance, repair and overhaul (MRO) facilities, which eases that burden.
'Scheduled charters', which have featured significantly in the company's operations in recent years, are charters that operate so frequently that they might almost be regarded as scheduled. Flights to Istanbul, for example, frequently operate on a twice-daily basis.
Scheduled services are currently operated around the Middle East. Prior to Covid, the company flew to around a dozen destinations. These have been cut back to Cairo, Kuwait, Sharjah, Dubai and Baghdad, although the last of these was suspended temporarily in 2021. Quntar, speaking at the Arab Air Carriers Organization annual meeting in Qatar last November, said that services were scheduled to resume imminently to Sharm El Sheikh and Jeddah.
Charter flights continued to be operated throughout the crisis, which helped keep the airline's finances ticking over, while one of the company's two A330s had its seats removed to act as a temporary freighter to cope with demand for cargo capacity.
Longer-term fleet plans remain to be determined, he added, but it was possible that the aircraft operating the company's scheduled services could be separated from those handling other duties.
Stay up to date
Subscribe to the free Times Aerospace newsletter and receive the latest content every week. We'll never share your email address.