How the 'grand old lady' found love in the boutique
Gulf Air's strategic plan to become a 'boutique airline' is firmly under way. The carrier's chief executive, Waleed Al Alawi, talks about the changes that have seen it collect a 'world-best' award.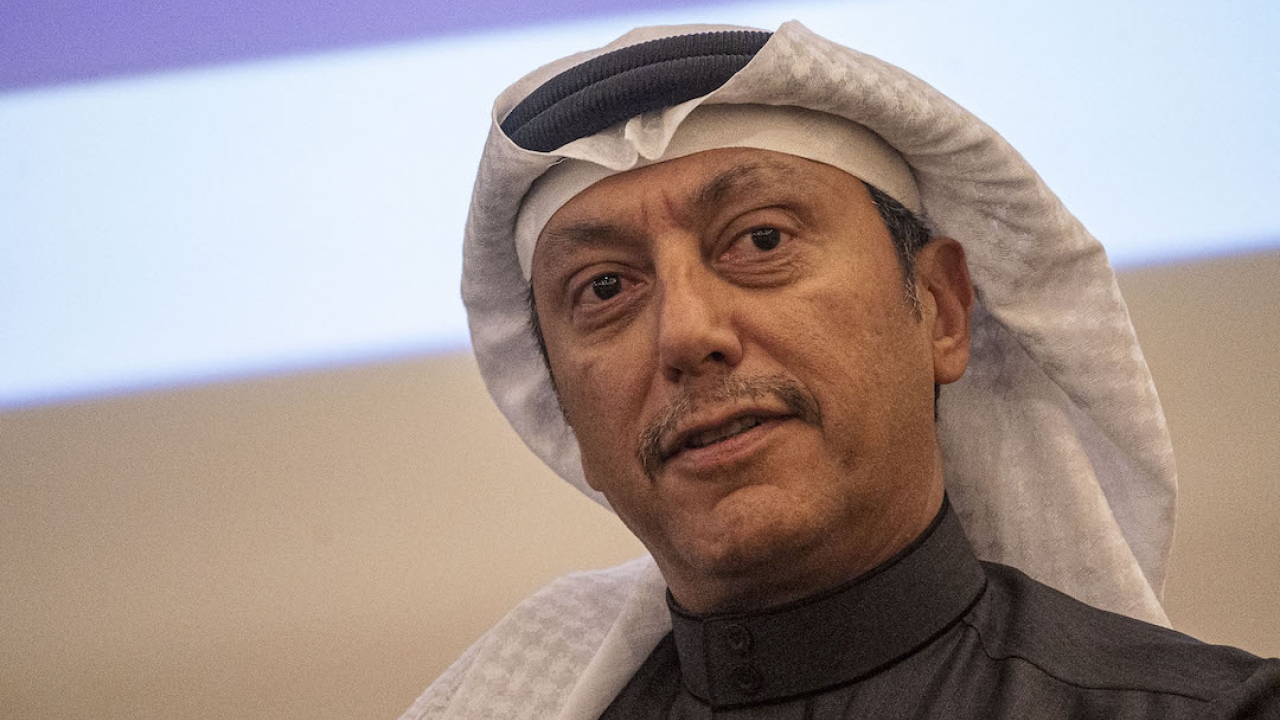 Bahrain's national carrier, Gulf Air, has been described as the "grand old lady" of the Arabian skies.
Once the consolidated carrier for the UAE, Oman, Bahrain, and Qatar, and recognised globally as the forerunner of the airlines bringing comfort and class to the modern era, it has faced challenges since the break-up of the partners to create their own competitive airlines, building on the experience they had shared since the days when Freddie Bosworth began what became the Gulf Aviation Company with an air taxi service to Doha and Dhahran from Bahrain in the 1940s. 
Time, is the great healer. While still celebrating its heritage, today's Gulf Air is not looking back in anger at lost opportunities, nor looking forward with unrealistic ambitions.
The carrier has, instead, taken stock and became the first to pitch itself as a 'boutique airline'.
Captain Waleed Al Alawi started his career with Gulf Air in the 1980s heyday, when it was THE airline to fly. He subsequently spent 18 years with the kingdom's Royal Flight, until returning to the national carrier in 2017 as deputy CEO and then acting CEO for two years.
He formally took the top job in October 2022 and was well aware of the challenges faced as he did so.
"Gulf Air has been around for 73 years. Any business that has continued for such a long period will, no doubt, have different challenges," he said. "It's up to the management, at certain times on the path of such an organisation, to do the needful to survive; and, in fact, to do really well with all the challenges.
"Every airline has its own strategy, trying to capture a certain market share. We have done really well by introducing the boutique strategy. Our load factors are now in the 80s.
"I remember, six years ago when I re-joined Gulf Air, that the aircraft were not very busy. Today, I get phone calls from people who ask me if is it possible to get them a seat.
"So, we have changed from an airline that was not very busy to an airline that is the choice of passengers."
Al Alawi continued: "We love the challenging area we live in because it pushes all the airlines to the highest standard possible. And I think, at the end of the day, the customers are the beneficiaries.
"I think we'll continue with our market share. We'll continue doing what we do best. And we wish all our partners all the best as well."
The results are there to be seen with Gulf Air winning the coveted award from Skytrax as the 'world's most improved airline 2022'.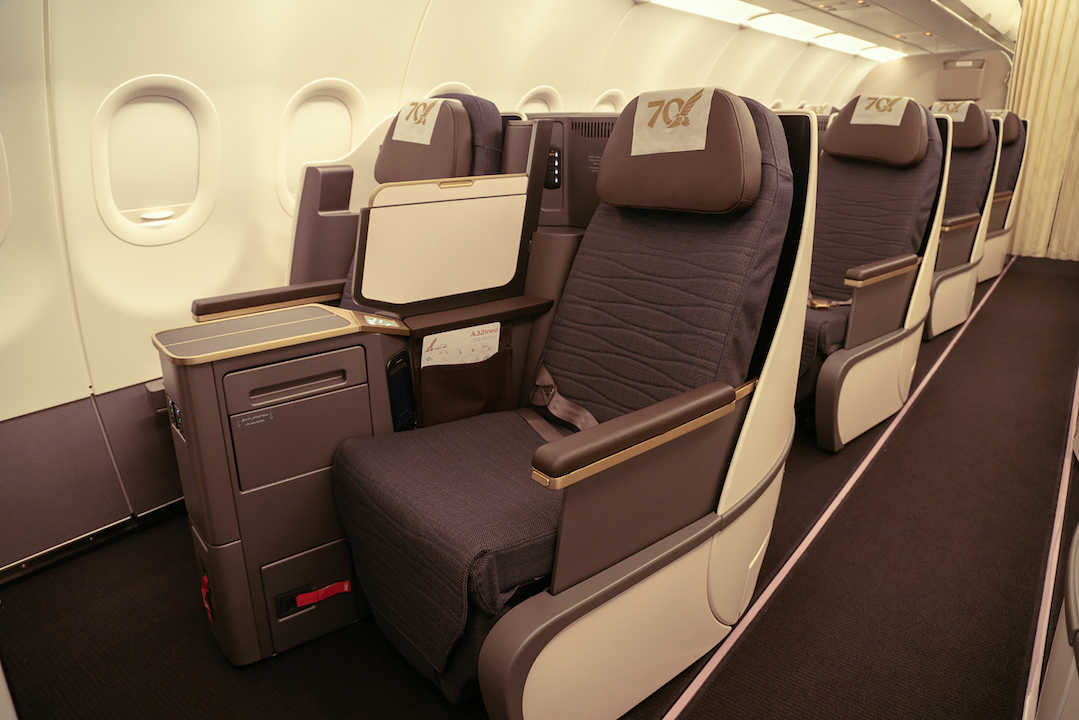 Gulf Air is now in partnership with other airlines, such as Emirates and Etihad, who are seeing benefits of linking with the boutique carrier. But is there a risk they could copy the approach?
"If you go to Paris and you stay in a boutique hotel that has 20 rooms, they know you by name, they know what you like, they put out the magazines that you like to read in the morning and so on," said Al Alawi. "So, the concept started literally talking to boutique hotels.
"We carry five to seven million passengers where, with other airlines, it could be more than 50 million passengers. It's very difficult for huge airlines to have that same relationship."
Al Alawi knows that Bahrain Airport's new terminal is also enhancing that changing reputation. "The airport caters for 14 million passengers, compared to some where they handle something like 80 million, so you don't have that fatigue. It's a unique relationship between the provider and the customer, and that's what we mean by boutique."
Key to the successful turnaround has been bringing both the Bahraini public and the airline's staff on the journey.
"It takes a lot of hard work, where all the employees have to buy into the strategy," Al Alawi said.
"The employees are clearly on the right path to move the airline into where we want it to be," he added. "We lost a big market share for a period of time. Now, with the new aeroplanes coming – the [Boeing] 787 Dreamliner and the [Airbus] neos are very comfortable – and with the new destinations announced, we have built off connectivity through Bahrain as a hub.
"This supports the strategy of the Kingdom of Bahrain, under the leadership of His Majesty King Hamad Al Khalifa and his prime minister, Sheikh Salman bin Khalifa, to get Bahrain to be a destination for tourism."
The airline is supporting both inward and outward tourism, having recently announced a whole series of summer destinations such as Mykonos (Greece), Sharm el Sheik (Egypt), and Malaga (Spain).
Like other airlines, Gulf Air is waiting for aircraft to join the fleet to meet its growth plan.
"We received about 10 neos, but our orders are for 29, so we still have quite a few to come. The 787? At the moment, we are operating seven, but there are four or five to come as well, Al Alawi said.
The airline received an Airbus A321-LR neo in February. The longer-range variant is expected to help the carrier increase its connectivity in comfort.
"We are using the LR between Bahrain, to Paris, Frankfurt, and Maldives, plus some other destinations," Al Alawi said. "It is configured with 16 full sleeper seats, and 150 economy seats. It's a beautiful product. It's very, very quiet, environmentally friendly, and it saves on carbon emission, which is an important factor for Bahrain and for Gulf Air."
Digital transformation remains a big issue for the Gulf carrier.
"One of the challenges any airline faces today is data and data protection," Al Alawi explained.
"When people purchase their tickets through travel agents, it's difficult for the airlines to communicate because you don't have their phone numbers, you don't have their e-mail addresses, and so on. If people purchase directly with us, then obviously we have e-mail addresses and phone numbers and the beauty of that is the communication line.
"If we've got delays, reschedules, or any issues that could change paperwork requirements etc, the airline is able to communicate with the passengers. And, let's face it, without having strong electronic platforms, you won't be able to do that.
"Airlines and passengers have to work hand-in-hand to understand that this relationship has to get stronger and stronger."
Al Alawi praised the progress airports are making across the network with initiatives such as facial recognition and electronic passports. But he warned that there needs to be much more joined-up thinking if it is going to work for the airlines and their passengers. That will hinge around the bandwidth and data speeds.
However he is optimistic: "In the past, we used to buy one gigabyte of memory and now we're talking about 10 or 20 terabytes. Electronically we have moved huge leaps forward. And I think the data protection is there, the regulations are there, and the capacity is there.
"I think this is how we will be able to move to the next stage, where the passenger journey will be much smoother."
A bigger concern – at least in the short-term – is the lack of human capital. "Recently, we have seen passengers in Europe have to queue for hours to clear customs and immigration because of lack of trained staff," he said.
"As an industry, we lost people in the pandemic and it takes time for others to be trained, to be security checked, and to be rolled into the job. It could take until 2025 for the markets to go back to where they were before Covid.
"I think, then, things will start running smoothly because we will have enough staff, hopefully around the globe, to support the aviation industry."
But, in the meantime, one relatively small, boutique carrier will continuing punching above its weight with a service offer and style that is borne out of experience.
Stay up to date
Subscribe to the free Times Aerospace newsletter and receive the latest content every week. We'll never share your email address.