Government funding fuels Air Zimbabwe revival
Now that the government has stepped in with financial backing, will this be the year that Air Zimbabwe starts to spread its wings again?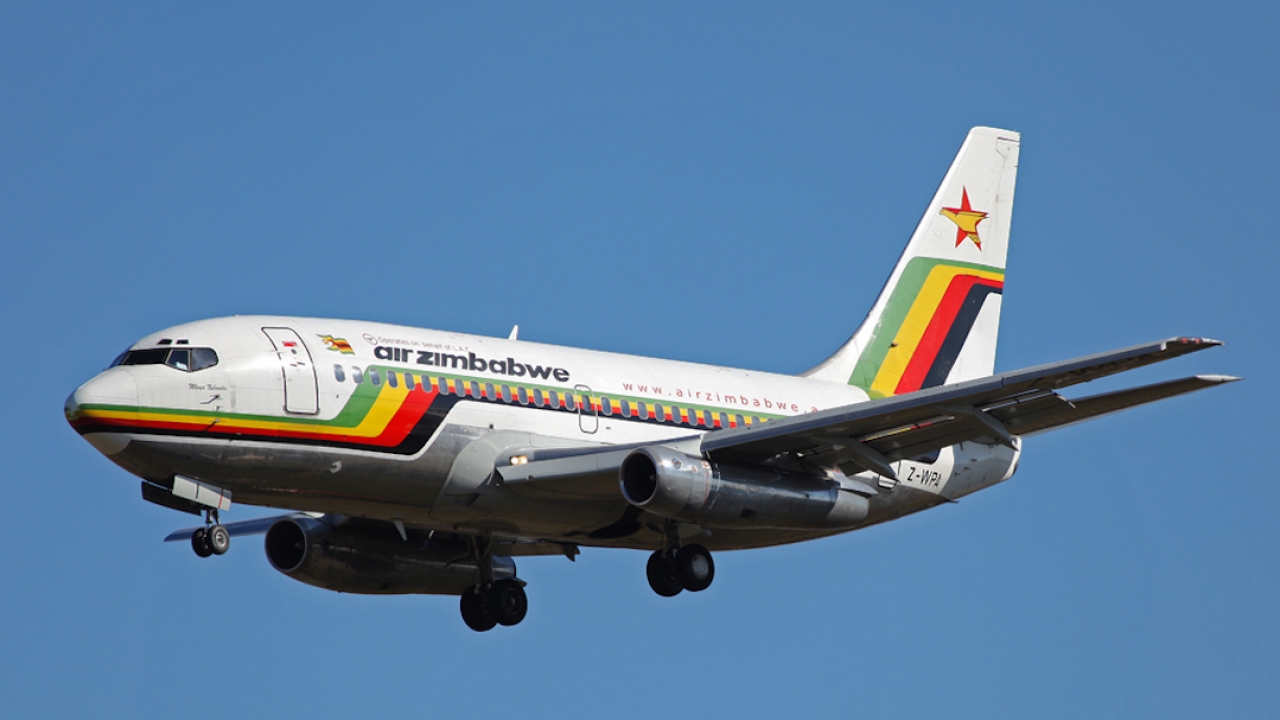 For years, Air Zimbabwe has been hampered by chronic debts, a shrunken fleet and cash shortages.
Now, following the conclusion of a reconstruction plan, the airline and the country's government hope the airline will be able to start to grow once again, with new destinations and aircraft.
In his national budget speech, finance and economic development minister, Mthuli Ncube, announced last December that the government was supporting the airline's turnaround plan to the tune of ZWD1.5 billion ($4.1m).
This, he said, would be used for recapitalisation of the airline, operational costs and the acquisition of aircraft.
The company could certainly use some help.
Currently, its fleet consists of single examples of a Boeing 767-200ER for long-haul services, an Embraer 145 regional jet and a Boeing 737 – one of the few examples of the venerable -200 model still in scheduled airline service worldwide.
At present, Air Zimbabwe flies a truncated route network linking Harare, Bulawayo, Victoria Falls, Johannesburg and Dar-es-Salaam.
At the start of the year CEO, Tafadzwa Zaza, said that, barring any unforeseen flare-ups from the pandemic, the company planned to start flying to two regional destinations, as well as one intercontinental location. He added that frequencies on the current route network would be increased.
An Air Zimbabwe spokeswoman declined to go into details: "We know the routes we want to fly, but we need to keep them close to our chest," she said.
In autumn 2021 however, interim board chairperson, Andrew Bvumbe, was quoted by Zimbabwe Broadcasting Corporation as saying: "We have managed to clear a lot of legacy debts and we are now looking forward to expand our operations with the United Kingdom and China lined up as initial international flights."
Zaza also said that new equipment to bolster the small fleet would arrive "before the end of the first quarter. This will allow us flexibility to increase ad hoc passenger and charter operations to domestic, regional and intercontinental destinations."
The company spokeswoman also declined to give any indication as to how the fleet might be renewed: "It's not information we would give out."
It is uncertain how far the government's cash infusion will stretch. ZWD1.5 billion equates to only $4.1 million – small change by the standards of many airlines – and unlikely to pay for very much new metal, although leasing would eke out the funds.
There is no doubt that the airline plays a significant role in the country's economy. "Air Zimbabwe is a strategic enabler for trade, investment and, most importantly, tourism. Therefore, convenient, reliable and affordable connectivity is a must-have in our service catalogue," said the spokeswoman.
She admitted that, like almost every airline, inbound traffic had suffered in the last quarter of 2021 at the discovery of the Covid-19 Omicron variant, which led to a number of African countries, Zimbabwe included, being 'red zoned' by other nations.
"We experienced cancellations by passengers inbound, mostly from South Africa and some with connections to Bulawayo and Victoria Falls. However, recent announcements by most European and Middle East countries have been a huge boost to inbound traffic from the region and beyond.
"The airline market in Zimbabwe and southern Africa has certainly opened up even more; hence our plan to increase frequencies on current schedules as well as adding more routes into the region this year," she said.
"The future certainly looks poised towards a growth trajectory, barring any unforeseen new Covid variants. As indicated in the New Year message by the acting CEO, there is scope for growth, sustainability and eventually profitability.
"The shareholder, the Government of Zimbabwe, has made huge commitments of recapitalisation support towards the resuscitation of full-scale operations by the national airline catering for acquisition of additional equipment."
Just how far the new money will go remains to be seen.
Stay up to date
Subscribe to the free Times Aerospace newsletter and receive the latest content every week. We'll never share your email address.