FlyWestaf eyes up Algerian LCC market
FlyWestaf is hoping to bring much-needed competition to the domestic Algerian market, before setting its sights further afield in west Africa. Martin Rivers reports.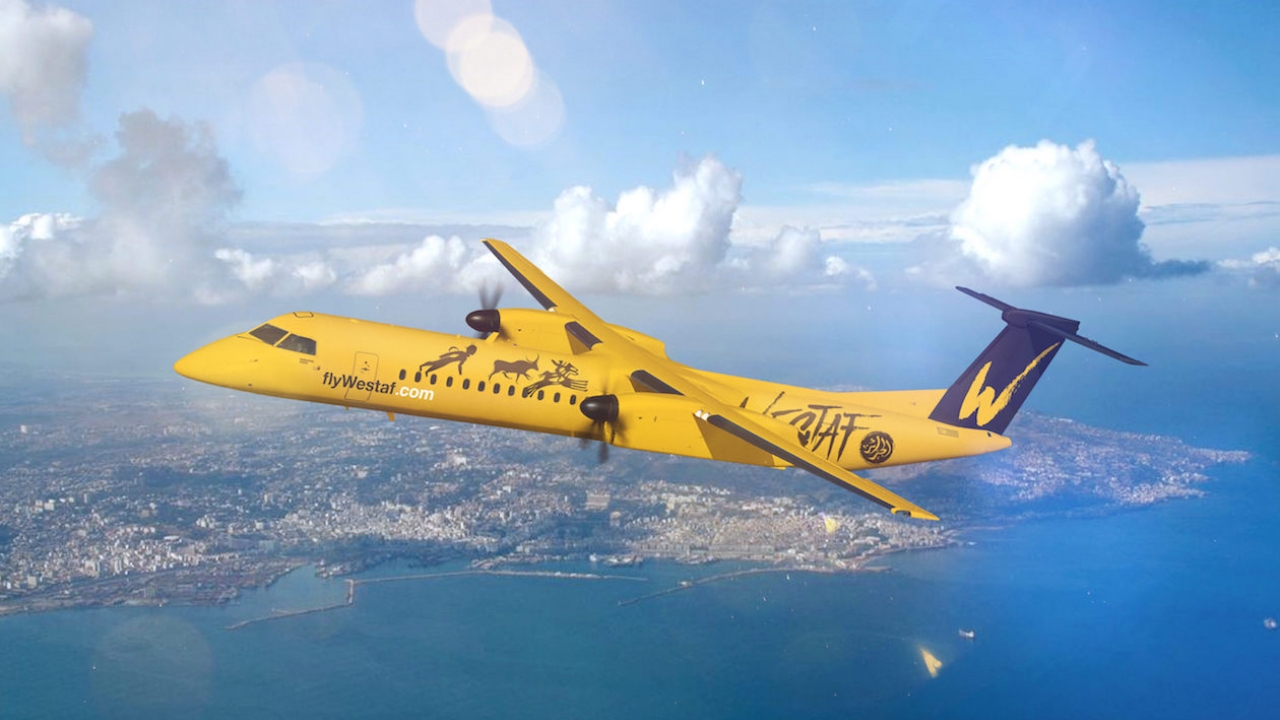 FlyWestaf moved a step closer to becoming Algeria's first low-cost carrier on August 18, when its application for an air operator's certificate (AOC) was formally received by the country's civil aviation authority.
The start-up is headed by co-founders, Chakib Ziani Cherif and Richard Powell, who are proposing to launch domestic passenger services with a fleet of De Havilland Dash 8 Q400s.
Capital city, Algiers, will be the airline's main operating base, with a secondary hub also being established in Tamanrasset, an oasis city in the far south of Algeria.
Longer-term, the business plan envisages subsidiaries or franchises being set up across west Africa – initially focusing on Gambia, the former British colony that has been without a domestic airline since 2014.
Algerian president, Abdelmadjid Tebboune, has repeatedly called for more competition in the civil aviation sector since taking office two years ago.
The Algerian market is currently dominated by two state-owned airlines: flag-carrier Air Algerie, which has a poor reputation with customers owing to its low service standards and frequent delays; and Tassili Airlines, which began life as a charter carrier for oil workers and has struggled to diversify beyond this niche.
Former transport minister, Lazhar Hani, announced plans for a new, privately owned domestic airline in October 2020. Although he was fired by the president three months later over a procurement scandal, the ministry remains committed to the project.
Talks were held between government officials and "a dozen potential investors" in July, according to local media. FlyWestaf is the only company to have subsequently disclosed an AOC application.
However, despite being the front-runner in the liberalisation of Algeria's skies, things haven't gone smoothly for the start-up.
Management originally planned to launch operations in May 2021 in Gambia, having won the apparent backing of that country's president, Adama Barrow.
An initial route network of eight destinations was announced for the Banjul base: Abidjan (Ivory Coast); Bamako (Mali); Bissau (Guinea-Bissau); Conakry (Guinea); Dakar (Senegal); Freetown (Sierra Leone); Monrovia (Liberia); and Praia (Cape Verde).
Chartering larger aircraft for flights to western Europe was also on the agenda. Gambia's tourism sector has been heavily dependent on European leisure carrier TUI since the collapse of Gambia Bird, the former flag-carrier, in 2014.
As well as deferring its Gambian project, FlyWestaf has significantly altered its plans for the upcoming Algerian unit. The company originally intended to use the coastal city of Oran as a secondary hub, deploying aircraft to five domestic and four international markets. The overseas routes were expected to be Alicante and Barcelona in Spain; and Toulouse and Montpellier in France.
Tamanrasset has now replaced Oran as the planned satellite hub – likely due to the government's decision to initially grant only domestic flying rights.
"We are on the verge of having a provisional authorisation for [our] AOC after our meeting with the Algerian minister of transport," Cherif said. "It is a first in Algeria – a large market that is opening [up to competition]. Of course, our strategy in west Africa is not forgotten. Precisely, it's a unique opportunity to link the two markets … from Tamanrasset in a second phase."
Launching operations in the midst of the airline industry's worst ever downturn might seem like an extraordinary gamble. But management appear confident that times of crises offer the greatest opportunities. Cherif points to historically low leasing rates for aircraft amid an ongoing supply glut, as well tentative signs of a recovery in global travel this summer.
He also believes that the economic hardships created by the Covid-19 pandemic will motivate African governments to push forward with long-overdue reforms to their civil aviation sectors – specifically, by replacing wasteful legacy flag-carriers with more cost-effective budget airlines.
That is likely to strike a chord with President Tebboune, who has vowed to rid Algeria of its reputation for public-sector bureaucracy and inefficiency.
What is not clear is whether FlyWestaf has secured the necessary funding to make good on its promises. Management have been seeking investment of $9.2 million to get off the ground – about one-third of which they expect to come from Algeria's state-run National Investment Fund.
Stay up to date
Subscribe to the free Times Aerospace newsletter and receive the latest content every week. We'll never share your email address.