Ethiopian ambitions key to Zambia's step up in class
Having flown through its first year of operations, Keith Mwanalushi provides some thoughts on the start-up carrier, Zambia Airways, and its potential path towards the next phase of development.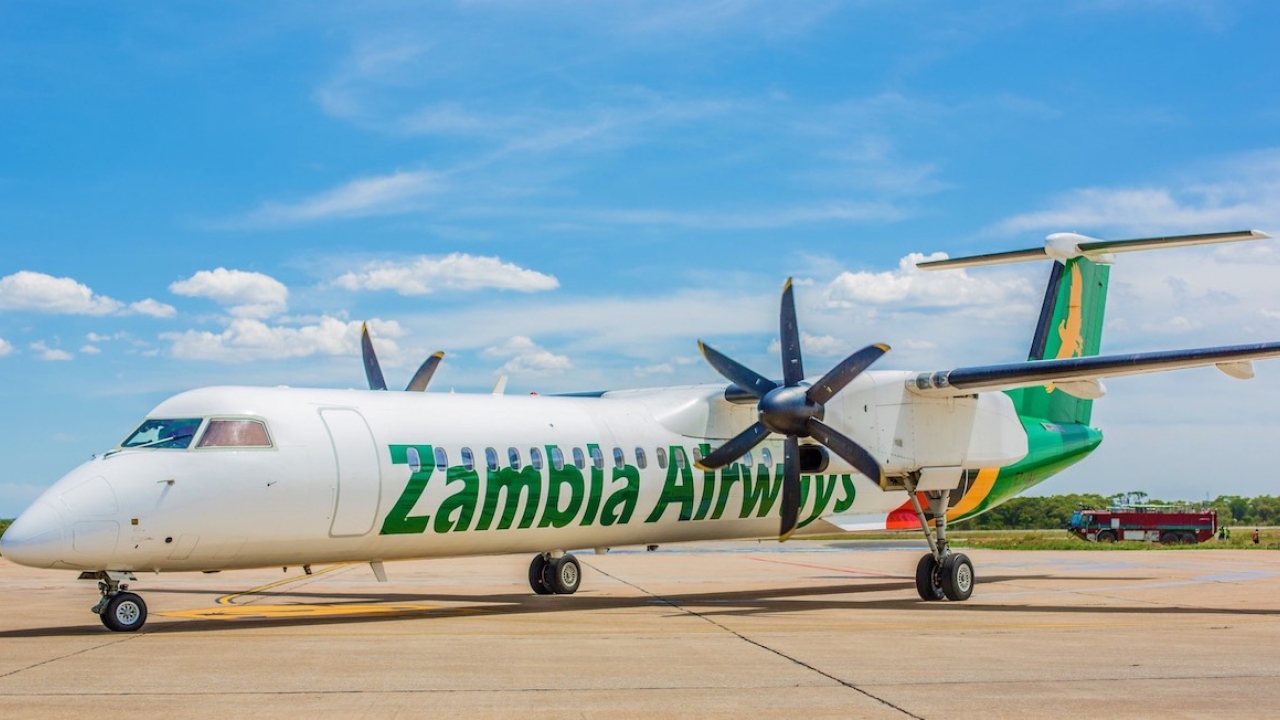 The airline, which is a joint venture between Ethiopian Airlines (ET) and the Zambian Government through the Industrial Development Corporation (IDC), launched operations on December 1 2021 with a single Dash-8 Q-400 on damp lease from Ethiopian.
Since then, it has begun domestic services from Lusaka to Ndola in the Copperbelt, Livingstone, and, most recently, Solwezi, the provincial capital of Zambia's mineral-rich North-Western Province.
In fact, the launch of Solwezi brought attention to potentially changing passenger behaviours and the affordability to fly domestically – an issue that has continually hindered the local aviation industry due to high air fares beyond the reach of the general public.
Zambia's Minister of Transport and Logistics, Frank Tayali, attributed the launch of the Solwezi route as creating a new class of flyers in the country. He told the local media that this market had previously been unserved, and added that the introduction of the service by Zambia Airways has given more flight options and affordability to the public.
According to data from the World Bank, the Zambian economy rebounded in 2021, with GDP growing at 4.6%, from a contraction of 2.8% during the pandemic in 2020.
At the time of writing, Zambia Airways was in advanced stages of launching the first regional services to Johannesburg in South Africa, operated by an as-yet-to-be-delivered Boeing 737-800.
The route had been previously scheduled for July 2022 but was set back due to difficulties in obtaining a foreign operator permit. Local reports indicate Zambia Airways also obtained the necessary permission to launch services to Harare in Zimbabwe, but full details remain sketchy at present.
The airline plans to operate 12 aircraft and carry 1.9 million passengers by 2028.
In order for the airline to fulfil its ambitions, it will need good cashflow availability, especially in the first two years of operation, to survive market challenges and competition.
It will also take time to build the reputation and the credit lines by the service providers. Certainly, the influence from equity partner, Ethiopian, will help along the way, but the airline's most powerful asset will be unlocking the untapped potential in Zambia itself.
The original Zambia Airways (QZ), which it replaces, built up a number of destinations over 30 years, including a solid regional network connecting all the key southern African capitals through its hub in Lusaka.
This catchment area had a huge strategic advantage, considering Lusaka is within a two-hour flight distance to the capitals of all the surrounding countries.
This would create an opportunity to syphon traffic from within the region through Lusaka, creating an aviation hub to destinations in Africa and beyond, as did QZ.
For the new Zambia Airways, creating a central hub in southern Africa will also be beneficial but, perhaps, for slightly different reasons – and this lies with its partner, Ethiopian.
For the last several years, ET has been expanding its reach in Africa through regional hubs and strategic investments in other airlines that have government or golden share stakes. This allows it to far more easily tap into the bilateral agreements of those countries and access to fifth freedom rights, which allow an airline to carry revenue traffic between foreign countries as a part of services connecting the airline's own country.
ET now has regional subsidiaries in Zambia, Malawi, and Togo. There is speculation that talks are in progress with the Namibian Government to revive Air Namibia as well.
It's unlikely that any of these operators will fly outside of their respective regions, but will potentially focus of delivering feeder traffic to the mother hub in Addis Ababa.
Zambia's Civil Aviation Authority (ZCAA) has previously indicated awareness of Zambia Airways' plans to fly further afield and potentially also compete with ET, and if these plans actually come to fruition, then perhaps the fledging new Zambia Airways, over time, might just stand a chance to fly the flag like its legendary predecessor.
Stay up to date
Subscribe to the free Times Aerospace newsletter and receive the latest content every week. We'll never share your email address.