Covid: the catalyst for change
Keith Mwanalushi looks at aviation protectionist policies in southern Africa to see if they are changing in support of cross-border acquisitions and partnerships between regional airlines.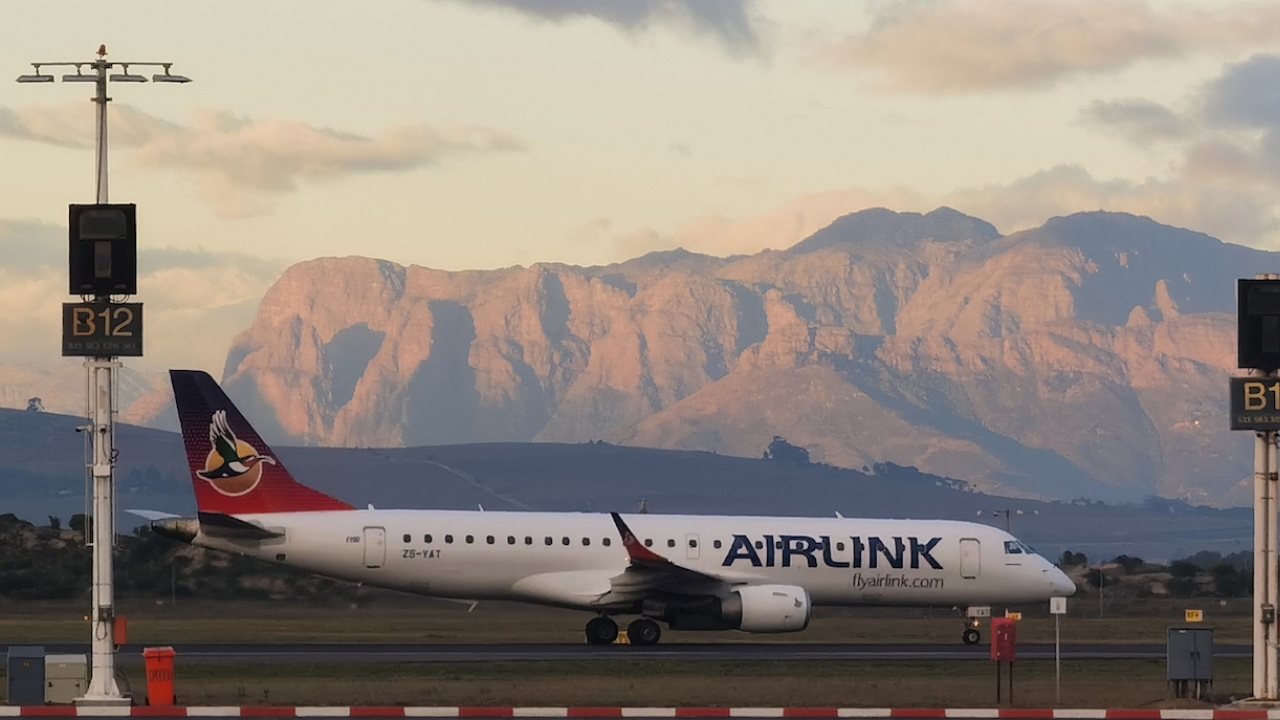 The Covid crisis hastened an industry shake-out in southern Africa.
Rodger Foster, CEO and managing director of South African regional airline, Airlink, reckons this was long overdue considering what he believes was over-capacity in a sector skewed by several carriers' dependence on government subsidies and protectionist regulatory gerrymandering.
"Even privately owned and now defunct Comair saw its own recovery compromised when South African Airways (SAA) avoided paying it the full amount of damages it owed," he noted.
"We were compelled to break up a long and mutually lucrative franchise partnership with SAA when it misappropriated and misused Airlink's money that was in its safe-keeping." Foster added that this gave the airline an opportunity to reimagine, rebrand and rebuild its own revenue and reservations systems to start flying under its own code. Airlink now flies to 45 destinations in 14 countries.
The airline has now embarked on a strategy of cooperation and collaboration with other carriers. In addition to interline and codeshares with major long-haul operators, Airlink recently announced a 40% acquisition of neighbouring FlyNamibia.
"We are putting in place the various elements that underpin the acquisition. These include bringing FlyNamibia on to our reservations and revenue management system, as well as allocating our ticket designator and flight code to their schedule. We expect these changes to be visible to customers and the travel trade soon," Foster said.
He stressed that both airlines are – and will remain – distinct and operate their own schedules. However, he said Airlink's investment in FlyNamibia allows both carriers to take full advantage of the scalability and opportunities for cost efficiencies that are unlocked by the new relationship, including expanding the Namibian and regional route networks.
Andre Compion, managing director at FlyNamibia, said the partnership would offer various opportunities for the Namibian airline to benefit from the size and extent of Airlink's operations.
Training is being done at Airlink's facilities in Johannesburg and will include access to aircraft maintenance and operational support. "We will also tap into Airlink's suppliers where bulk purchases are concerned to further cut the costs," said Compion.
FlyNamibia currently operates the Embraer 145 on most routes, with some of the smaller domestic services operated by B1900s and F406s. "We envisage moving out of the turboprops on to E145s on most of the existing routes and will migrate to the E170 or E190 as the next step in our fleet expansion," said Compion.
"Our route network domestically is well established but regionally we currently only fly to Cape Town. We plan to introduce services to Johannesburg, Maun, Victoria Falls and Luanda during 2023."
Certainly, cross-border acquisitions in Africa will have to navigate the often protectionist policies by some governments. "Regionally and locally, regulatory foreign ownership caps are still used as blunt instruments, but increasingly we are also seeing countries' competition authorities reinforcing those limits," Foster observed.
However, for Airlink, market access on a level playing field is more important, Foster noted. Airlink has endorsed the principles of the single African air transport market (SAATM) but, too often, Foster sees the signatories' resorting to distorting tactics to deter competition. He indicated these to include charging differential fees for foreign operator permits, air navigation and airport fees and other sundry items.
"This goes against the spirit of SAATM which, frankly, is unfathomable when one considers the broader economic sustainability and social stability benefits that increased and competitive connectivity will provide," Foster said.
Meanwhile, he is hoping the diplomatic spat between South Africa and Madagascar will soon be resolved. The issue, which allegedly involves unreturned smuggled gold bullion, has caused a diplomatic row between the countries, which led to air access being prohibited by the Madagascan administration.
"We continue urging both governments to resolve their differences so that we can reinstate this vital air bridge for mutually beneficial travel, trade, industry and tourism," Foster concluded.
Stay up to date
Subscribe to the free Times Aerospace newsletter and receive the latest content every week. We'll never share your email address.