Converted freighters broaden Horizons outlook
Saudi Arabian group, Aviation Horizons, has broadened its interests by launching a new cargo airline.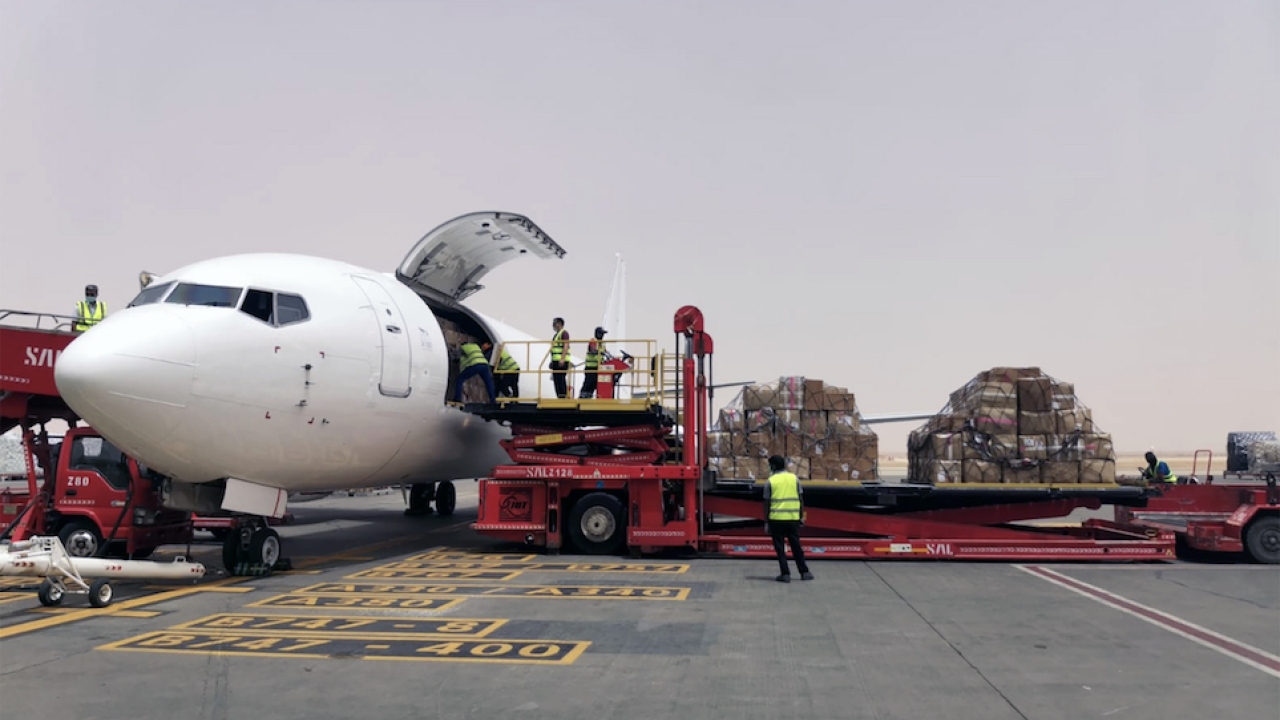 Jeddah-based Aviation Horizons has acquired a Boeing 737-400SF converted freighter and plans to bring two more examples into its fleet.
Until now, the company has operated a variety of services including executive jet charter, aircraft sales and financing, and crew training.
UK-based Air One Aviation, with which Aviation Horizons has signed a global cargo general sales agency contract, says the aircraft will be used for regional cargo services. The 737-400SF has capacity for up to 18.5 tonnes of freight in 11 ULD container positions.
The aircraft will be based in Sharjah and be available for both long-term contracts and ad hoc cargo charters.
"The strong demand for freighter aircraft during the pandemic has created new market opportunities and further accelerated already-strong potential for a mid-size aircraft like the Boeing 737-400SF, which is well-suited to regional cargo operations," said Air One Aviation's chairman, Guneet Mirchandani.
The initial 737-400SF entered service in June. The planned arrival of two more aircraft will ensure that Aviation Horizons has a back-up aircraft necessary to support high-frequency e-commerce flights.
"As well as ad hoc charters, it also offers availability for long-term contracts in the Far East and south Asia markets, and we are seeing growing interest from companies looking for short, medium and long-term capacity solutions," said Mirchandani.
"Continued uncertainties in the scheduled airline cargo market mean many companies are looking to take control of their own capacity requirements and, on a regional basis, the 737-400SF fits this requirement perfectly."
Mirchindani accepted that the global freighter market is competitive but said that the combination of the 737-400SF's capabilities and Air One Aviation's experience and customer database meant the aircraft had quickly attracted bookings for full charters on routes both within Saudi Arabia and to the UAE, Iraq, Afghanistan, India and Somalia.
"As expected, we're seeing demand for regional ecommerce flights to benefit from the Sharjah-based 737 freighter's capabilities and range, and the perishables market has also been served. We are confident there is sufficient growth potential for Aviation Horizons' cargo business."
Stay up to date
Subscribe to the free Times Aerospace newsletter and receive the latest content every week. We'll never share your email address.