Billion dollar blockage
More than $1 billion owed to airlines is being blocked, according to the International Air Transport Association (IATA). Now, the guilty parties are being named and shamed.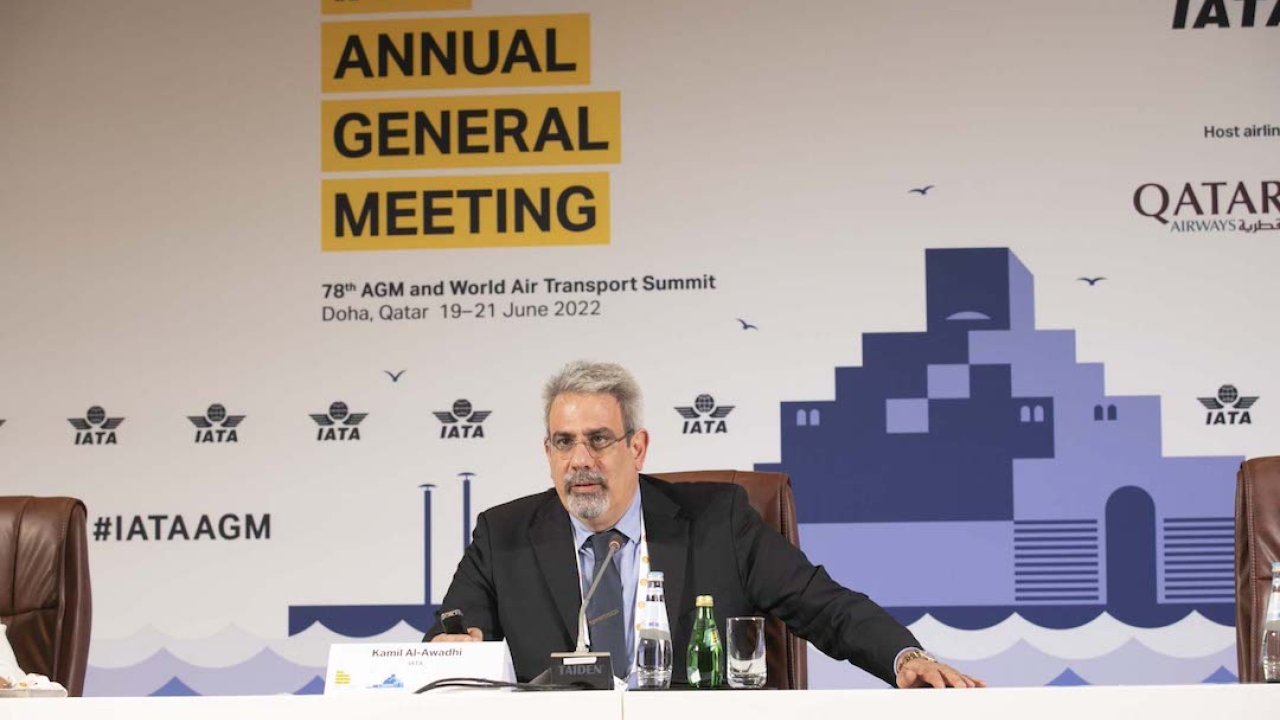 Obtaining the fast release of $1 billion in airline funds blocked across five African countries is at the top of IATA's priorities in the region, according to Kamil Alawadhi, the association's regional vice-president Africa & Middle East.
Speaking at a media briefing during the IATA Annual General Meeting in Doha, Alawadhi took the unusual step of not only highlighting an issue that has plagued several countries in the past, but also of naming and shaming the main culprits.
"Nigeria alone is holding back $450 million," he said. "It is the most money blocked by any single African country, and the amount is rising every week."
Other African countries with significant blocked funds are Zimbabwe at $100 million, Algeria at $96 million, Eritrea at $79 million, and Ethiopia at $75 million (all figures as of May 2022).
Blocked funds are revenues from airline tickets sold by an overseas carrier in the country it is serving, where the money is not released by the state's banks. It is a situation not applicable to locally based carriers.
"It's getting worse," said Alawadhi. "This is not acceptable. It's damaging the aviation industry and it hurts the travellers. It's going to get to a point where people can no longer afford to travel, and the aviation industry will collapse in and out of Nigeria."
The impact on ticket prices is substantial. Foreign carriers increase prices on the sector that originates in their own country, where they obtain the money directly, to ensure the route remains profitable, as they know the funds from the other leg will be blocked.
"Cashflow is key for airlines' business sustainability – when carriers are unable to repatriate their funds, it severely impedes their operations and limits the number of markets they can serve," said Alawadhi. "The consequences of reduced air connectivity include the erosion of that country's competitiveness, diminished investor confidence, and reputational harm caused by a perception that it is a high-risk place to do business."
IATA has no power to force banks to release funds but does meet them to find solutions to the problem. Alawadhi recently met with Nigeria's Central Bank to flag the issue and push the case for aviation funds to be released up the priority list. A repayment schedule with funds paid over a period, rather than in one go, is one solution.
"This is my top priority to take care of," said Alawadhi. "Hopefully, in the next three months, we should see some positive reaction from them. It depends on how willing the government is to tackle this seriously.
"Connectivity is precious," he added. "The crisis has demonstrated that everybody suffers when aviation stops. A financially viable air transport sector supports jobs and must be a driving force for Africa and the Middle East economic recovery from Covid-19."
As of April, there was $1.6 billion in funds blocked by 20 countries worldwide, showing that Africa, with its $1 billion, is the biggest problem.
"We call on governments to prioritise aviation in the access to foreign exchange on the basis that air connectivity is a vital economic catalyst for the country," said Alawadhi.
Stay up to date
Subscribe to the free Times Aerospace newsletter and receive the latest content every week. We'll never share your email address.