All go for Air Congo in DRC/Ethiopian JV
The Democratic Republic of Congo (DRC) is partnering with Africa's largest aviation group, Ethiopian Airlines, to establish a second national airline – Air Congo.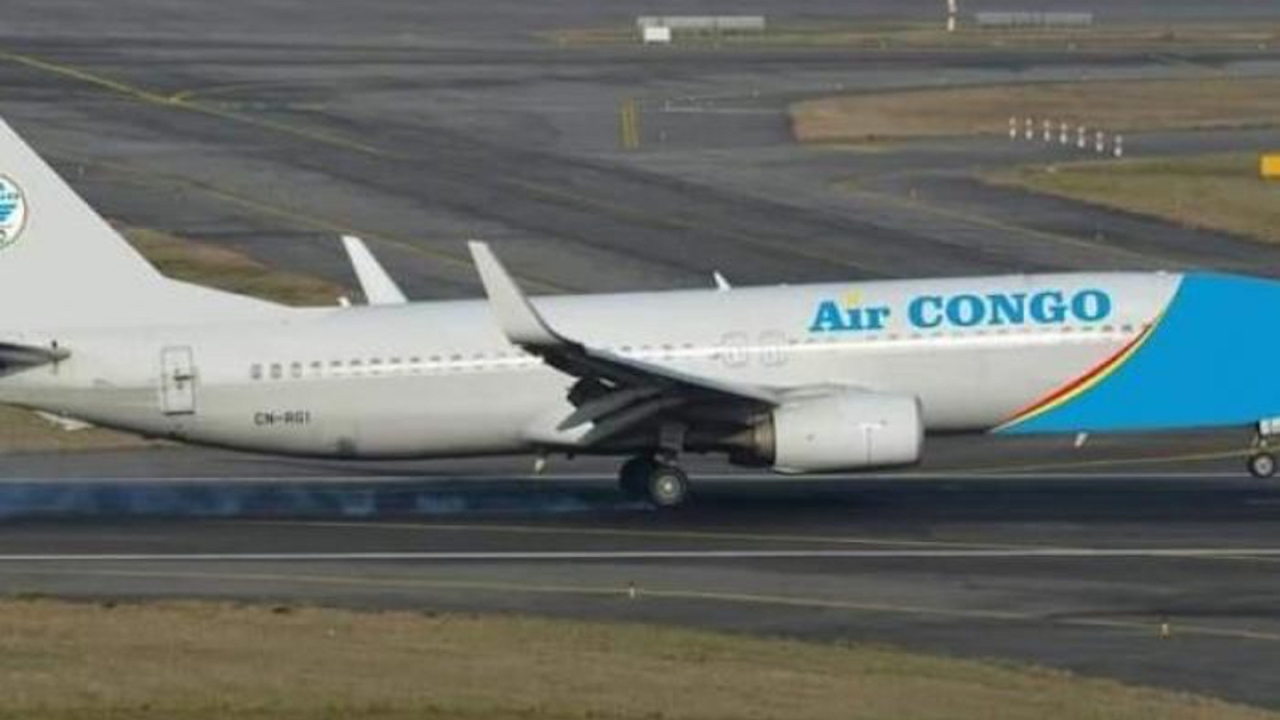 The DRC Transport Minister, Chérubin Okende, has announced that his government is aiming to launch Air Congo as a joint venture company with Ethiopian Airlines.
The government will hold a majority 51% ownership on the start-up airline, while Ethiopian Airlines will have a 49% stake, he confirmed.
Air Congo is the second national carrier for the DRC (in addition to Congo Airways) and its fleet will comprise seven aircraft.
"We already have the name of the new company. Now, it is a question of doing everything to ensure that this project is carried out as soon as possible," the minister said.
Ethiopian Airlines officials are excited to launch another pan-African airline.
Busera Awol, group VP strategic planning & alliances, said Air Congo would be the most competitive and leading airline in central and southern Africa by providing competitive, safe, reliable and customer-focused passenger and cargo transport.
"We believe that Air Congo will contribute positively to the socio-economic development of DRC and the region by providing vital regional air connectivity and discharging its corporate social responsibilities," Awol said.
According to him, Air Congo's business model is anchored on offering scheduled services to all major segments of the market, with product standards on domestic, regional, and international services at least comparable to those offered by competing carriers in terms of on-board comfort, customer service standards, and operational integrity.
"Key to further improving financial success will be the ability to carry connecting passengers through its Kinshasa hub and certain other key airports with scheduled flights," Awol added.
Nature has endowed DRC with vast natural resources, including precious minerals such as diamond, uranium and tantalum. The country is also known for its vast equatorial forest home to mountain Gorillas. There are also large Congolese diaspora communities in different parts of the world, mainly in Europe.
Due to these contributing factors there is a strong demand for air travel within the DRC, as well as the international routes, which means Ethiopian officials are optimistic about the success of Air Congo.
Awol said: "Air Congo will start by serving domestic and regional routes."
The DRC already has a national carrier, Congo Airways, which began operations in 2015. While Congo Airways is struggling to grow, the government's decision to set up a second national airline has taken many by surprise.
Congo Airways started operation in October 2015, initially serving eight domestic destinations, including Goma, Kinshasa and Lubumbashi, before expanding to provide regional and international services with A320 aircraft.
Ownership of the airline is divided between the government and local investors, foreign shareholders, and the airline's employees, with $35 million in initial capital. Air France Consulting assisted with preparations.
The airline has not yet started making a profit and some critics wonder why the DRC Government has moved to set up another national airline while Congo Airways is struggling to scale up.
Despite the criticism, Okende seems to be in a rush to establish the new national airline. "We have no more time to waste. The Congolese people are waiting for concrete actions," he said.
Some aviation experts support the government's decision. One, based Uganda, argued: "Ethiopian is the most successful airline in Africa and it has the expertise in establishing airlines in joint venture agreements in other African countries."
Ethiopian has successfully established Asky Airlines in Togo Lome, and other pan-African Airlines in Malawi, Zambia, Mozambique and Chad.
One of the key overarching strategies of Ethiopian Airlines' vision 2025, a 15-year growth roadmap, is the multiple-hub strategy. "We believe that creating multiple hubs is a win-win strategy for a huge continent like Africa as it avails critical air connectivity across the continent with common service standards," Awol said.
According to him, the creation of multiple hubs also enables African carriers to increase their market share in the continent and enhances traffic development in the region. He believes that it creates job opportunities and is a catalyst for the transfer of knowledge and expertise.
It also acts as an instrument for the realisation of the single African air transportation market (SAATM).
Stay up to date
Subscribe to the free Times Aerospace newsletter and receive the latest content every week. We'll never share your email address.