Air Seychelles opens a brave new chapter
Captain Sandy Benoiton has taken over as Air Seychelles acting CEO at one of the most difficult times in history. He talked to Anuradha Deenapanray Chappard about the airline's development strategy and its fight against Covid-19.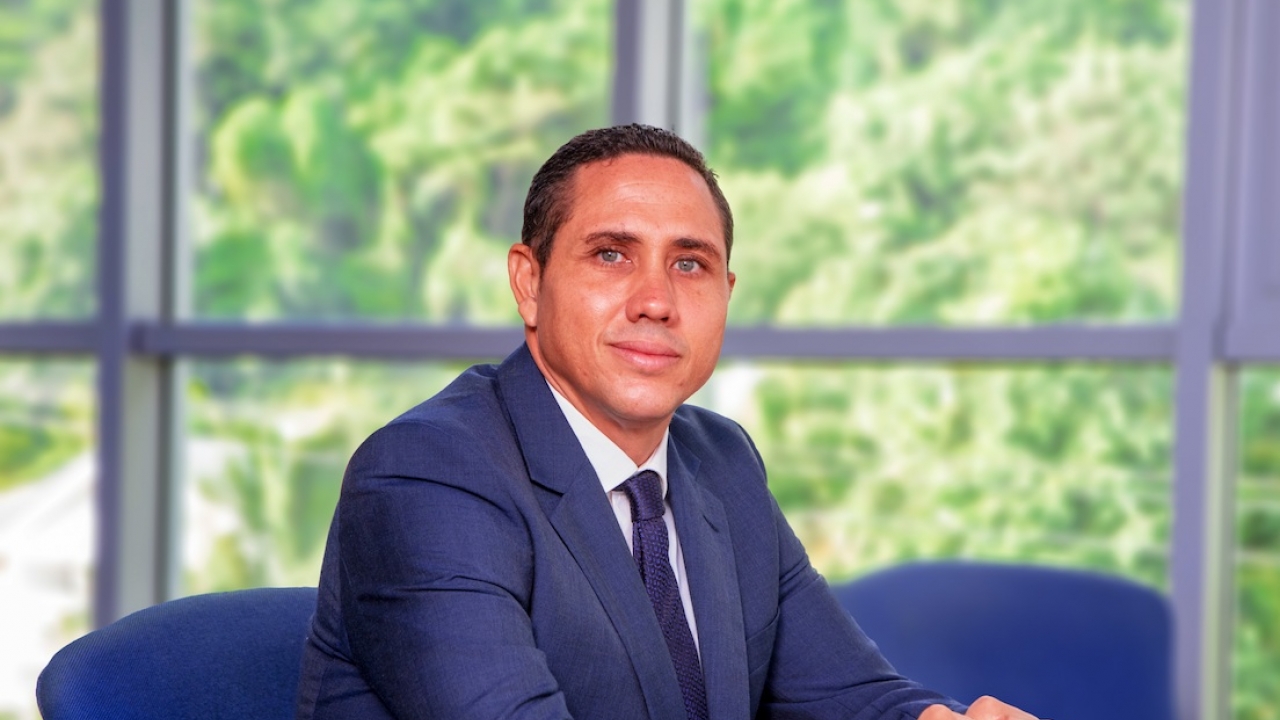 Things changed for Air Seychelles this summer after Etihad Airways relinquished its 40% stake in the company and a new acting CEO was appointed.
The Seychelles took full ownership of its flag-carrier, having reached an agreement with the United Arab Emirates carrier to sell its interest – held since 2012 – for a substantial discount.
Captain Sandy Benoiton, a Seychelles citizen who has worked for the national carrier for two decades and was formerly director of operations, was subsequently appointed acting CEO by the archipelago's Ministry of Transport.
Even though he has the difficult task to pilot Air Seychelles during a complicated period, he's prepared to meet this huge challenge with a solid recovery plan, a resilient, hardworking, agile and determined team, and the full support of the government.
The aim is for the airline to remain a pillar of the tourism industry, the archipelago's strongest economic sector.
"Our recovery plan is to focus on opportunities within the flying range of our fuel-efficient A320neo aircraft and to seek the best deal to recuperate the revenue foregone during non-operational times," explained Benoiton. "We will also continue to implement cost-benefit initiatives across the business to increase efficiency and service delivery."
Due to the sudden decline in travel in 2020, including border closures across the airline's network, Air Seychelles had to quickly change its business model to focus on operating cargo and repatriation charter flights, as well as its normal commercial passenger services, to remain sustainable.
"Moving from a fixed schedule of operation to ad hoc services was not an easy process," admitted Benoiton. "However, today we are all proud at Air Seychelles to say that, at the time when travel was almost at a standstill in the Indian Ocean, we flew to more than 40 new destinations across the globe, connecting stranded families, loved ones, friends and colleagues, in addition to delivering essential cargo services."
Air Seychelles is combatting the Covid-19 crisis by constantly adjusting its operations, while ensuring safety throughout the process.
"We have ensured that all health protocols requested by each destination country have been followed. The process was not easy at first as countries kept changing their Covid-19 requirements based on their rate of infection. Crew had to adapt," said Benoiton.
By mid-August, commercial services had resumed to specific markets, while charter services on demand were ongoing. The airline had operated 23 charter flights covering 10 new destinations, including Perth and Sydney in Australia for the first time.
The archipelago was the first in the region to reopen its borders after pioneering an efficient vaccination campaign.
"The opening of the Seychelles in March was, indeed, great news for us as it was an opportunity to tap into markets beyond our usual network to build revenue," said Benoiton.
Consequently, Air Seychelles was the first airline globally to introduce a preferential 'entry fee' to all travellers having received two doses of vaccine.
According to Benoiton, this measure has also enabled the airline to explore selected routes with similar entry requirements as part of its strategy when evaluating a particular destination.
In March, the airline launched a seasonal service to Dubai while, in April, its A320neo flew to Bucharest, establishing a direct link with Romania to carry passengers to the Seychelles as part of a chartered operation.
Since 2018, the airline has been implementing a transformation plan after losses mainly from flying long-haul routes. It decided to abandon certain intercontinental markets, such as Paris, replaced its Airbus SE A330 aircraft with smaller A320 jets, and focused on its regional network.
It is gradually now resuming its regional and its international routes.
As part of its scheduled operations, Air Seychelles is operating weekly flights from Tel Aviv in addition to the twice weekly direct flights from Johannesburg to the Maldives. It is planning to resume scheduled flights to Mauritius this month after a shut-off of a year-and-a-half
"At the moment, due to ongoing health restrictions, we are not operating flights from South Africa and India to the Seychelles. However, ongoing monitoring will continue on this route to ensure we resume services to these destinations as soon as the restrictions are lifted," explained Benoiton.
Winning three major accolades, including the coveted title of 'Indian Ocean's leading airline' at the virtual World Travel Awards in 2020, has built up Air Seychelles' confidence.
"These awards showcase the continued support of our guests and partners in bringing the airline to greater heights," said Benoiton.
According to the Seychelles State Secretary for Finance, Patrick Payet, when Etihad sold its stake in Air Seychelles, the country obtained a 79% discount on the total debt (around $11 million instead of $72 million).
However, Etihad's departure may not be the end of alliances. In the aftermath of the pandemic, Indian Ocean airlines will, no doubt, need to cooperate efficiently and find synergies or strategic partnerships to sustain their restart and eventual growth, and strengthen intra-regional connectivity.
"Air Seychelles is open to working with like-minded partners sharing similar vision and strategy to that of the airline," concluded Benoiton.
Stay up to date
Subscribe to the free Times Aerospace newsletter and receive the latest content every week. We'll never share your email address.