African airlines en route to new heights
Both new and existing African airlines are showing that it is possible to operate successfully and exploit new openings, despite longstanding difficulties including high visa costs, patchy infrastructure and poor regional connectivity.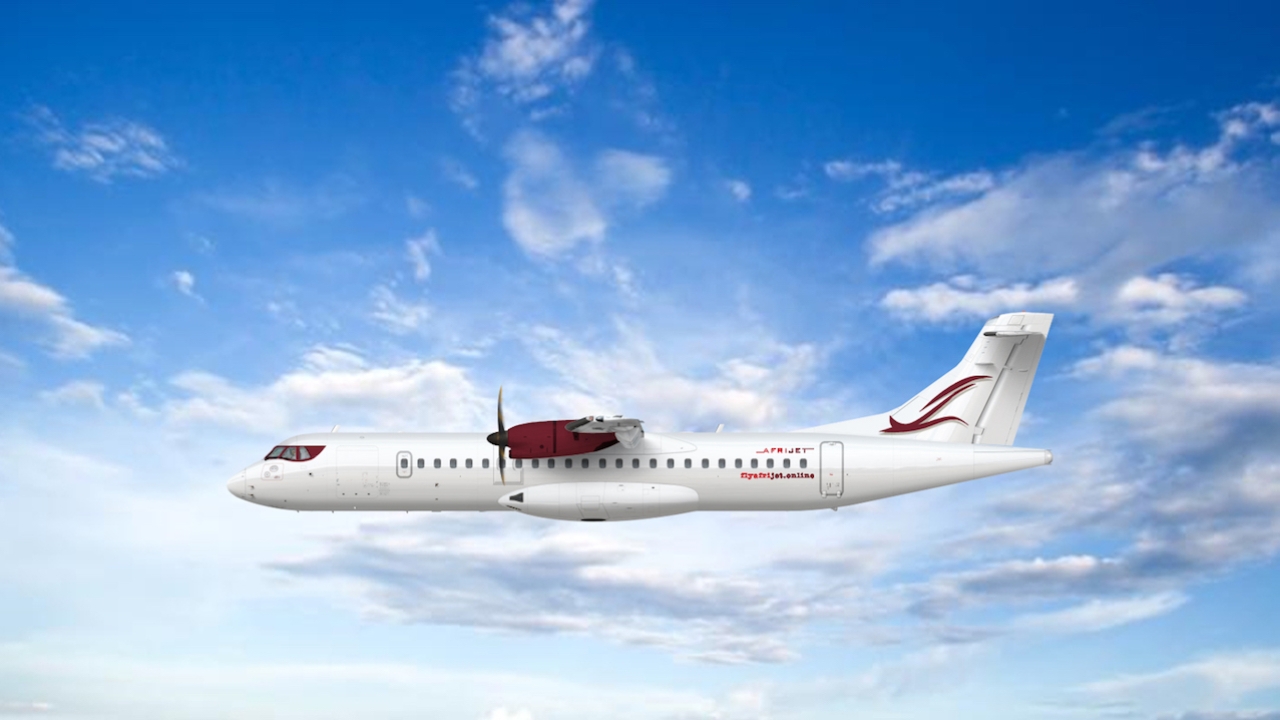 Is African aviation finally about to see its long-promised potential come to fruition?
Aircraft manufacturers and airlines both believe that, after several false dawns over the past 20 years, genuine improvements in operating conditions – both in infrastructure and the continent's political environment – are finally within grasp.
An airline symposium staged by Embraer, immediately before November's Dubai Airshow, brought together a cluster of African airlines, both established carriers and start-up companies, who talked of their plans for expansion.
Additionally, the air show was notable for a batch of orders for the continent's airlines.
Airbus took a firm order from Nigeria's Ibom Air for 10 A220s; another Nigerian carrier, Overland Airways, ordered three Embraer 175s and took three more purchase rights for the regional jet; ATR bagged three ATR72-600s from Gabon's Afrijet; and Boeing landed an Air Tanzania order for single examples of the 787-8 and 767-300F freighter, plus two 737MAXes.
So, are there signs that Africa's potential is finally starting to crystallise?
"There is, actually," said Hussein Dabbas, Embraer's general manager, Africa & Middle East. "First of all, we're seeing that GDP in the continent is rising by around 2.9% together with an estimated 3.8% rise in revenue passenger kilometres (RPK) during the period 2019-2040. This is good news that indicates that growth is there, definitely. Is it going as far as it should? I think not. There's still some room for improvement."
However, he added: "Governments are becoming more aviation-savvy. We are seeing a lot of airport infrastructure improvement projects."
Mikai Houari, president, Airbus Africa and Middle East, agreed. "The African aviation market was very promising before the crisis and we remain optimistic as all of the fundamental drivers for air transport are present," he said.
Randy Heisey, Boeing's managing director commercial marketing, Middle East and Africa, also concurred. "I'm seeing signs of change," he said.
There is a direct correlation between growth in economies and aviation. With growth in the continent's economy, plus economic diversification and a growing middle class, "All of these together lead to passenger travel growth," said Heisey.
Houari pointed out: "Over the past 20 years, out of the 20 top worldwide economic performers, more than 10 were African economies. The increased demand for air transport is a reflection of that growth.
"The impact that the aviation industry has had on the sustainable development of Africa cannot be overstated, and governments across the continent are leveraging on the industry's ability to bring about economic transformation."
Of course, political factors have to be taken into account. For years, intra-African traffic has been held back by the difficulty of getting visas to fellow-African countries, governmental protectionism of national carriers, and high taxes on passengers, fuel and airport services.
The Yamoussoukro Decision of 1999 and the more recent single African air transport market (SAATM) were supposed to end those restraints on aviation and bring about an African 'open skies' scenario. Until now, progress has been slow.
That is starting to change, said Dabbas. "However the implementation is not moving at the pace it was intended to. Airlines are still restricted; they don't have the frequencies or traffic rights needed to grow."
Airlines competing aggressively with each other don't support each other, he added. "At a conference in Nairobi [recently], I said that African airlines should look at establishing an African alliance like the major three [airline] alliances, where they could work together and support each other. We're seeing that in Europe, Asia and the US.
"I think the major issue African carriers really need to work on is to create proper hubs and spokes."
Houari said significant improvements to travel in the continent have been made in recent years. "Policies like free travel and visa liberalisation are also key," he explained. "Rwanda implemented a visa-on-arrival system in 2013 that enables African nationals to stay in the country for up to 90 days and, since then, has seen the number of visitors increase by more than 100%," he said.
Progress in projects such as SAATM has obviously been derailed by the pandemic, but Houari believes: "With difficulty comes opportunity, and the current Covid crisis might encourage better collaboration and integration in Africa. African carriers could choose to join forces, thus increasing competitiveness, creating regional hubs and, ultimately, speeding up the full implementation of initiatives such as SAATM."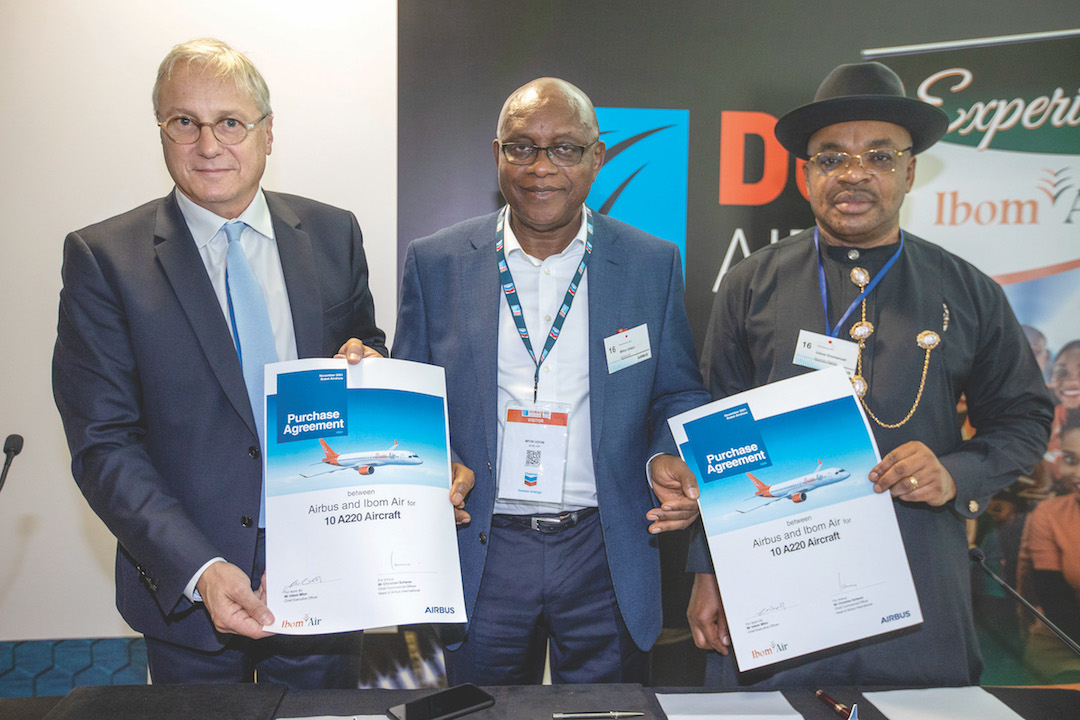 The initiative is starting to have an effect, agreed Heisey. "Certainly, those states that are participating are seeing improvements."
Although the pandemic had put a speed bump in the way of progress, increased connectivity had been seen among those states that had signed up to SAATM.
One aspect of connectivity that is starting to change for the better is an increase in frequencies between African destinations. "60% of routes are still served with less than one daily frequency," said Dabbas. "This isn't good for either the countries' economies or passengers."
Flying to somewhere two or three times a week, as often happened in the past, is no longer sufficient or acceptable, he added. "If you don't fly daily, you don't count. People want to travel when they want to go, not when the airlines want to fly."
That means the picture in the continent is still mixed. "The first thing we're seeing growing is domestic traffic in Africa. Of course, not every country has got domestic networks, but if you look at South Africa, Kenya, Nigeria etc, you can see very big growth," said Dabbas.
"But we're still seeing inter-regional flights at the minimum. They're still very small compared to domestic and international services. Only 9% is inter-regional traffic in a continent of more than a 1 billion people."
Much depends on having the right size of aircraft, said Dabbas. "97% of flights in Africa are departing with less than 150 passengers. That means that every aircraft bigger than that has a lot of empty seats. Wide-body aircraft that are operating within Africa are 14% flying within Africa. That means many have low load factors.
"When you the have right-sized aircraft, you can have good load factors; that's where it becomes operationally beneficial. Smaller aircraft mean you can fly to secondary destinations and connect secondary to secondary.
"So, I think regional jets are extremely important to connect the continent with itself. We're seeing that in South Africa, Kenya, Ethiopia and Nigeria."
He said one Nigerian carrier flying regional jets described them as "cash machines", with 35-minute turnarounds and low operating costs.  "It's all about frequency. As they say: 'If you build it, they will come.'"
Houari also believes that the right size of aircraft is important, with the A220's flexibility allowing it to handle domestic, intra-African or international services at the lower end of the scales and the A330neo well-positioned in range and capacity terms for the larger end of the African market.
All the manufacturers detect an increase in start-ups. It is common for entrepreneurs to seize the opportunities presented by a major downturn in business, said Heisey.
"Starting fresh without the heavy burdens of debt and old structures, north Africa, Nigeria, and all of west Africa is a hotbed of people starting airlines."
Frequently, however, he noted, start-ups will select used equipment to ease their capital burden.
He was cautious on the prospects for airline consolidation or mergers. While they could work, "not every marriage ends successfully".
There was agreement that airlines from outside Africa would continue to have a significant role in the continent. This may not be confined to siphoning off passengers from African carriers. Middle East carriers traditionally recruited skilled aviation personnel from Africa, said Heisey, and this was likely to continue.
Stay up to date
Subscribe to the free Times Aerospace newsletter and receive the latest content every week. We'll never share your email address.